{jl-price}
Our GreenLiving is a bright and colorful Joomla template to showcase and sell your gardening tools, clothes, vases and flower pots, garden furniture, bird baths, baskets, and more. It Includes an overview product page, a shopping cart, detailed individual product pages, as well as options for discount and ratings. GreenLiving template is a professional lightweight, fast, and multipurpose responsive Joomla template with a lot of flexible options.
GreenLiving template can fit perfectly for many types of online stores such as a garden center, gift store, craft store, ceramic store, home accessories store, book store.
GreenLiving template is built with an aim to bring a modern and professional look and feel as well as the best shopping user experience to your visitor and to increase your sales.
Easy product update to easily maintain your product selection
Products category with 3 columns to showcase a variety of product offerings
The Blog section for you to introduce the latest product updates and features for your customers
Built with the Jarvis framework so GreenLiving template is totally responsive, validated, clean code, and highly customizable to fit any demand. It's also up to date for the latest Joomla 3.x version as well as Bootstrap 3.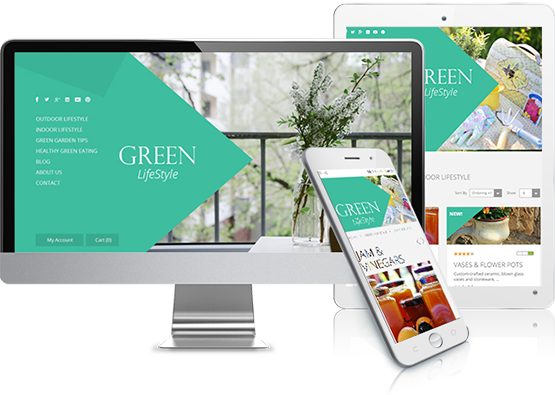 Responsive Ready
OT GreenLiving is fully responsive. Your online store will be presented awesome on multi browsers and devices. No more worry about the small screen size or resolution, don't afraid of losing customer from mobile devices. You have all the power in hand to make your website stunning in any case.
---
Drag and Drop Layout Builder
Built based on Jarvis Framework, OT GreenLiving has the flexible layout builder which will make it really easy to create multiple layouts for your need, just by drag-n-drop. A brand new page can be created easier than ever. You can save a lot of time and a lot of money on design layout and the structure of your template.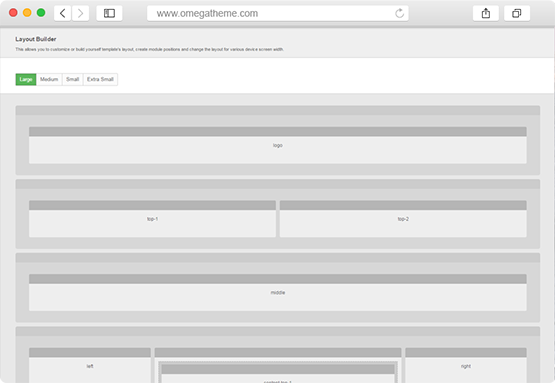 ---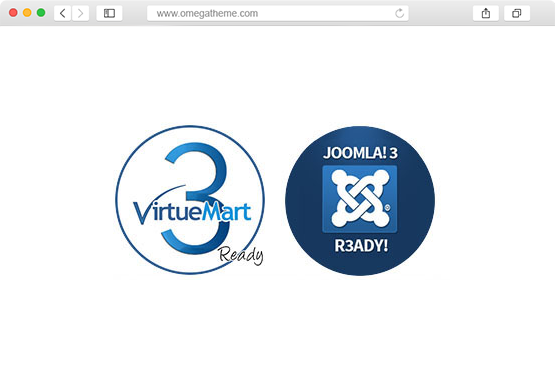 Virtuemart template is ready for Joomla! 3
OT GreenLiving is updated with all the latest technology, and we are happy to say that it's compatible with all Joomla 3.x version as well as Virtuemart 3 so you can enjoy the stable work without any worry.
---
Additional Google fonts & Edge web fonts
Template's typography can be changed to fit all your need within a wink. inMusic is equipped with the superb integration of Google Fonts & Edgy web Fonts. You are free to use your creativity to decorate your website's visual.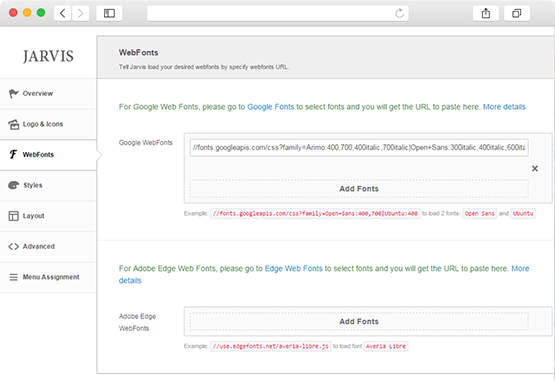 ---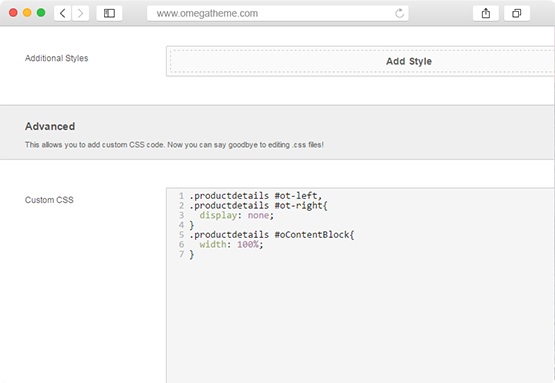 Editing .css files with ease
We have a passion to keep you simplify your work. No need to open CSS file, you still can add your custom CSS code right in the template manager. You have full control with your code: you can check, edit and update the code with no trouble even when you update the template file.
---
Free to add custom Javascript
You need to add tracking code or remarketing code? Nothing will delay you. Just put any Javascript code into the editor, choose the suitable position and you will get it worked correctly.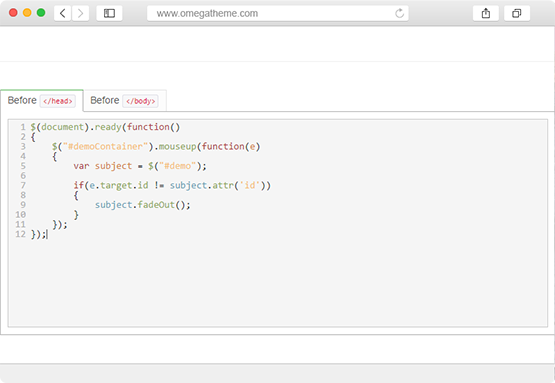 ---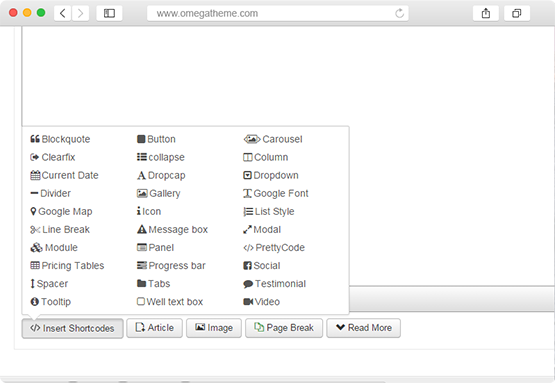 Shortcodes
Even a newbie can configure the template without a hassle. 30+ shortcodes are equipped and all you need to do is select to use.
---
Right to Left language support!
You are using RTL languages? Geeman can deserve you. We created the RTL mode with care in each small details to give you an awesome layout. Everything is horizontally-flipped. Install the RTL language and enjoy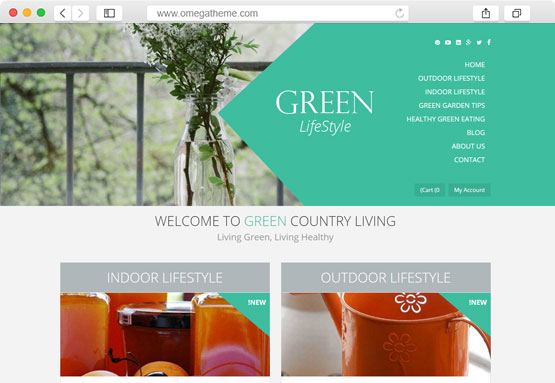 ---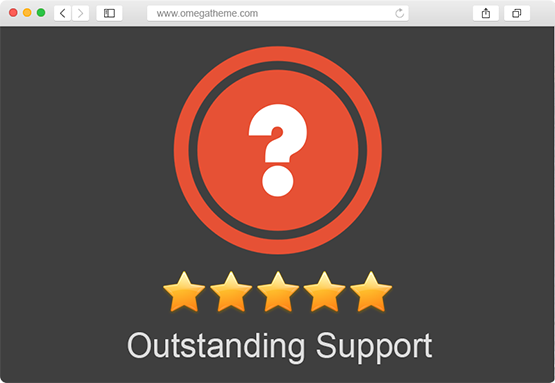 Long term support
Technical support via Support Forum is available for everyone who use our products. You can quickly find your solution from other similar case, without time delaying. And whenever you have a question, just raise it up. We will back to you as soon as possible.
Do not be hesitate to join with us right now!