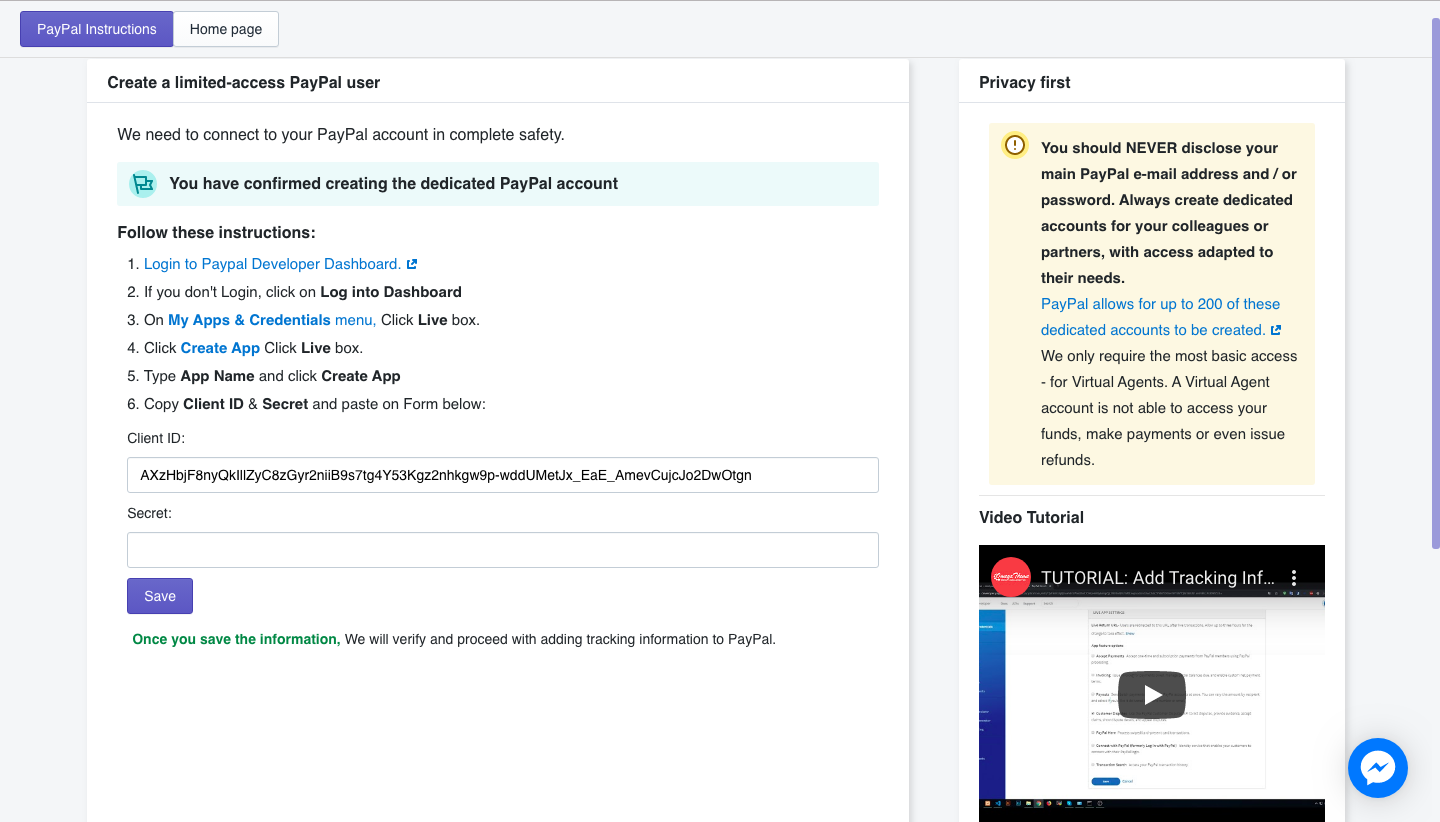 Having tracking info submitted to PayPal - in 3 easy steps
 Account setup
Install the app and create a dedicated PayPal sub-account that we can use to submit tracking info.
Tutorial on how to create a new user for your Paypal merchant account:
Step 1: Go to https://developer.paypal.com/developer/applications and login to Dashboard
Step 2: Go to Dashboard
On the My Apps & Credentials menu, Click the Live box.
Step 3: Click Create app and type the app name
Step 4: Uncheck all app feature options except for Customer Dispute, then click Save => Continue 
Step 5: Copy Client ID & Secret and paste to Input
Step 6: Go back to your Synctrack - Add Tracking Auto app, copy Client ID & Secret and paste on the form
Step 7: Click Save to verify and proceed with adding tracking information to PayPal.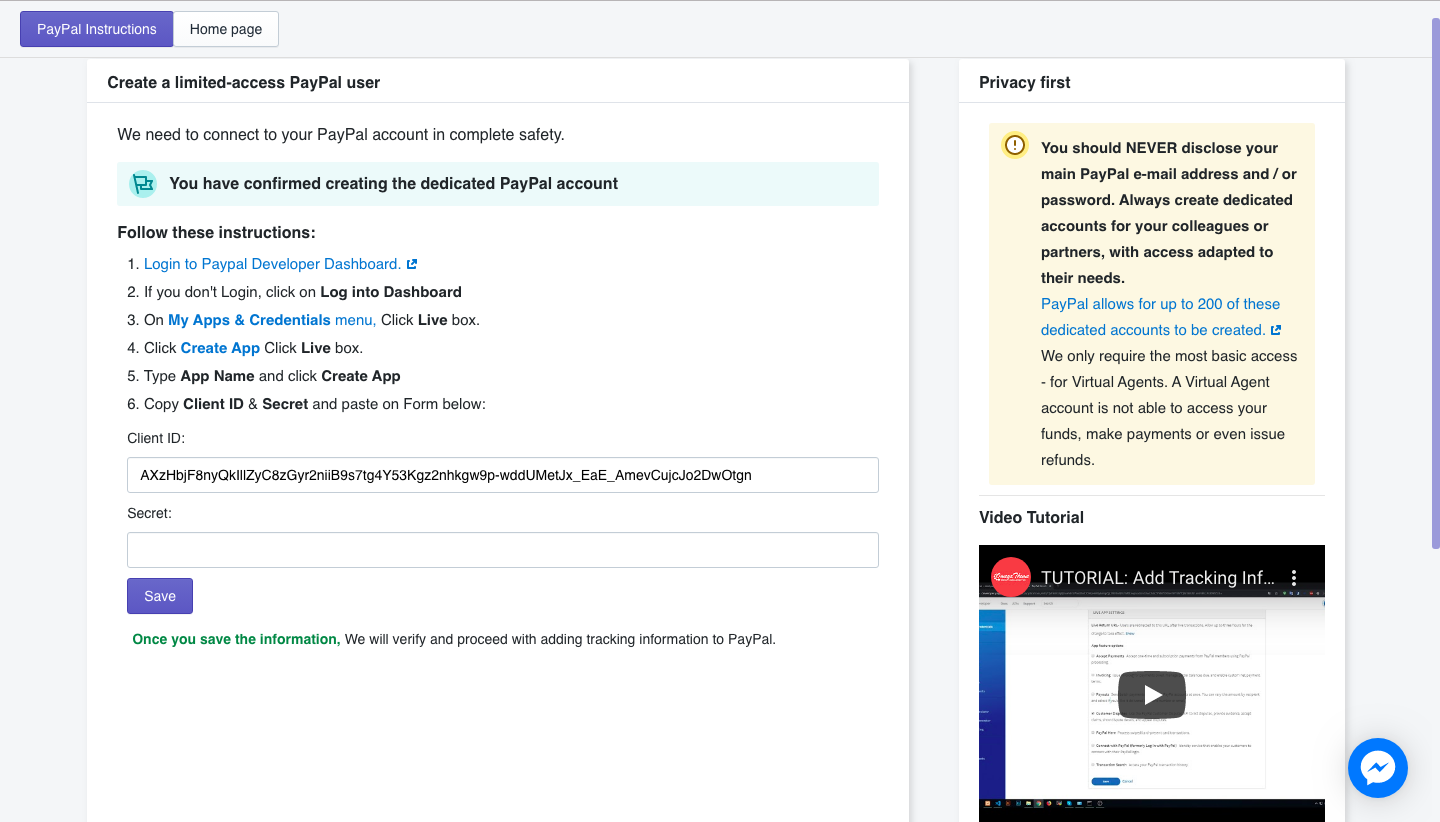 Watch the tutorial video to have a better visualization on how to create a limited-access user on PayPal:
Automatic Notification 
Every time an order is fulfilled and tracking info is added to Shopify, your store notifies us instantly and automatically by Shopify. It will give the order a tracking number and tracking company. We will submit these two to PayPal. This tracking number corresponds to each shipping unit.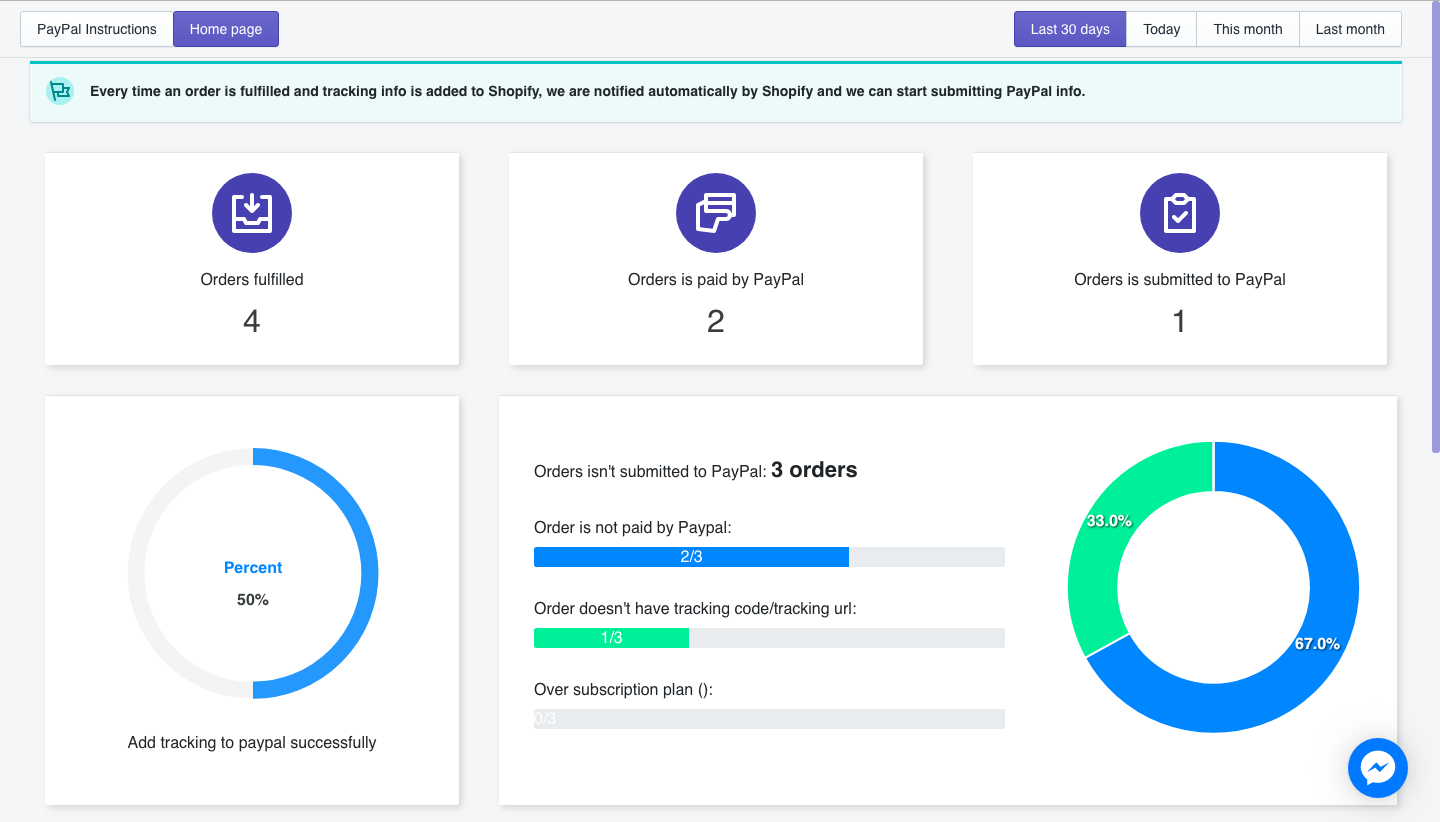 Real-time access to submission status: 
Synctrack - Add Tracking Auto provides you a piece of fully transparent information available of fulfilled orders and tracking info submitted to PayPal.
The data report is constantly updated to keep customers informed about their transactions.
You can review the tracking information for the Last 30 days / Today / This month /Last month.
PayPal Account Status and Credentials
Plan Package
Click view all plans to choose a plan package option: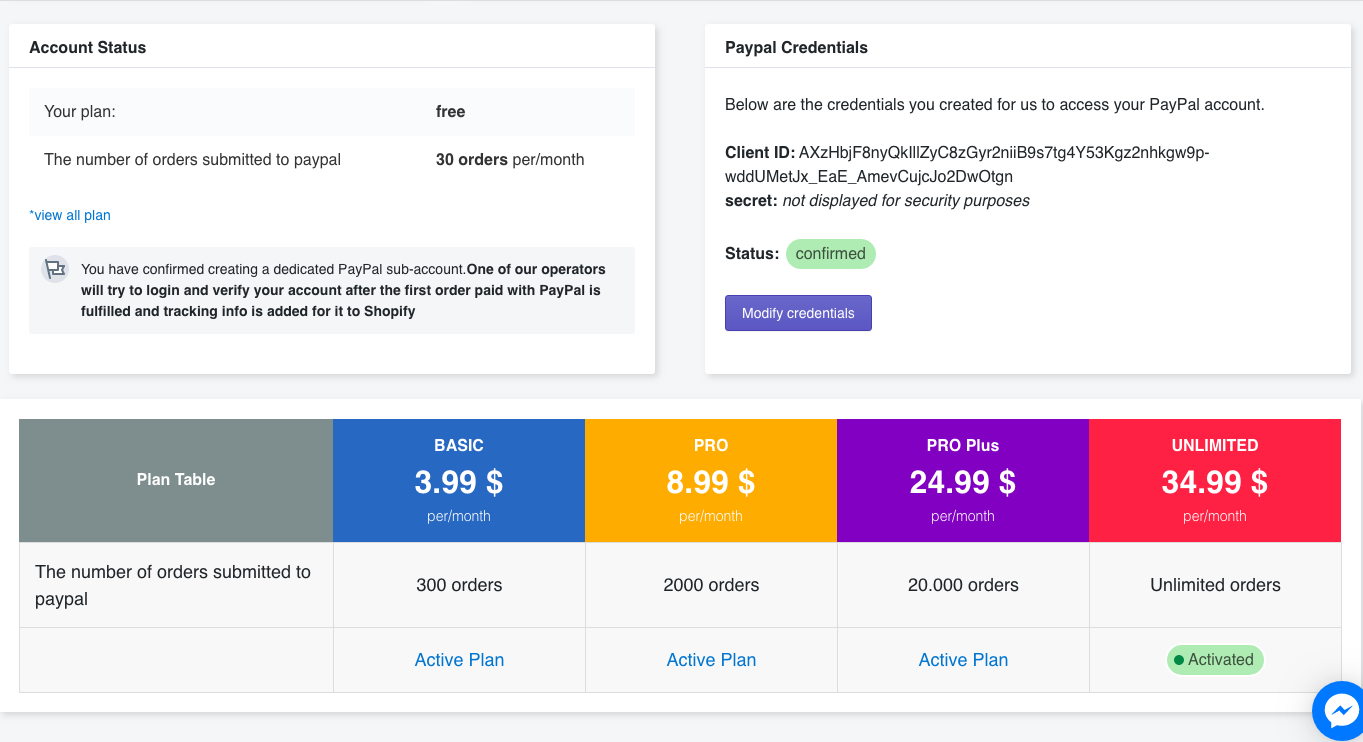 Except for the UNLIMITED plan, the other three have a limited number of orders available for submission to PayPal. For each plan, we submit tracking information to PayPal for one order. 
The plan will be renewed every 30 days.
Paypal Credentials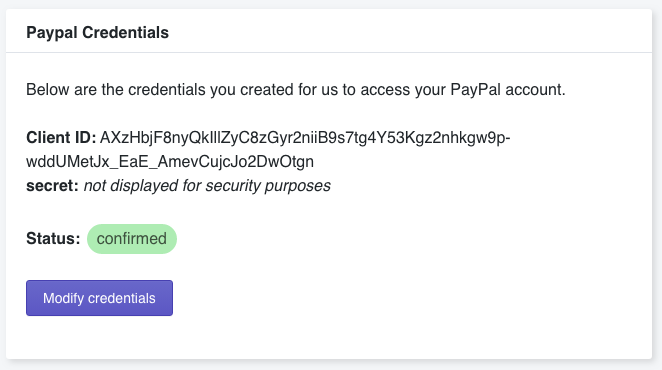 The PayPal Credentials you created allow us to access your PayPal account.
The Client ID & Secret provide us the minimal permissions to access your account in order to add tracking code to PayPal.
It is possible to change the credentials information by clicking on Modify Credentials.