This article will introduce the installation and use of this theme and reveals answers to common problems and issues.
I encourage you to read this document thoroughly if you are experiencing any difficulties. we recommend that you should install QUICKSTART package (if you did not) on your local machine or on any testing host to walk around configured options of theme and modules. It will be better than just reading this post only.
1. Theme's hook diagram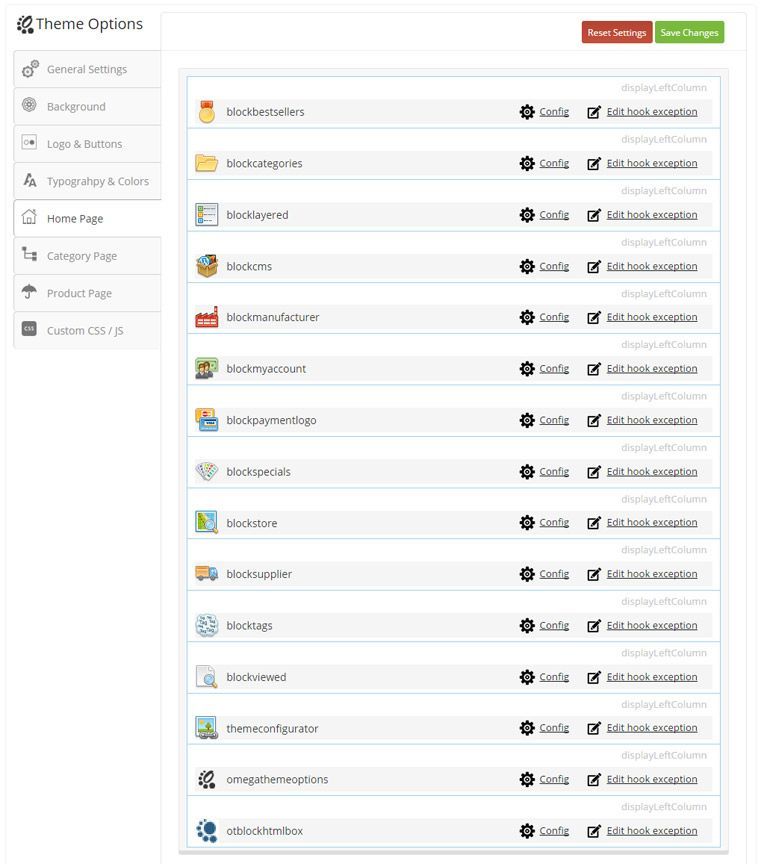 We're highly recommend to use quickstart demo package to start a new site for your store!
2. Theme style configuration
Basically, after install the theme package, the default theme style is also installed so you may not have to configure anything. The default theme style include preset colors, typography, etc., are configured to have the site match the design.
You may want to change logo, add Google Analytic code, custom some typo or add some custom CSS code, etc. These works should be done by working in omegathemoption module. We built a theme option to help you do these things more easily, intuitively and quickly.

3. Modules configuration
3.1. Theme Options module
3.2. Block OT HTML Module
We're use this module to show html item into block displayTop, displayTopColumn, displayFooter and displayCopyright hook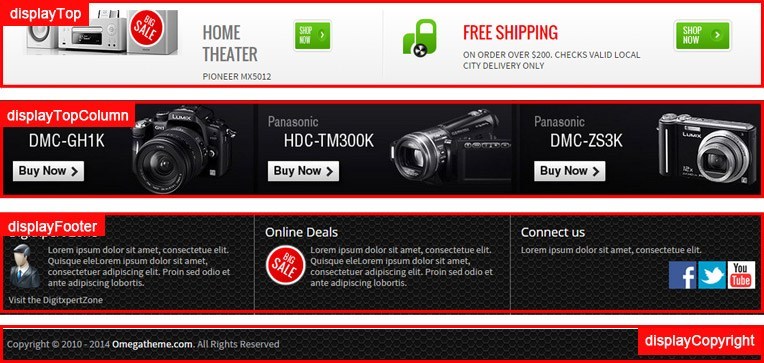 3.3. OT Menu
>

 

HOOK: Default hook of this module is "displayTop (Top of Page)" hook..
3.4. Image slider for your homepage
 HOOK: Default hook of this module is "displayTopColumn hook. Size configuration: width = 1140, height = 500
3.5. Featured products on the homepage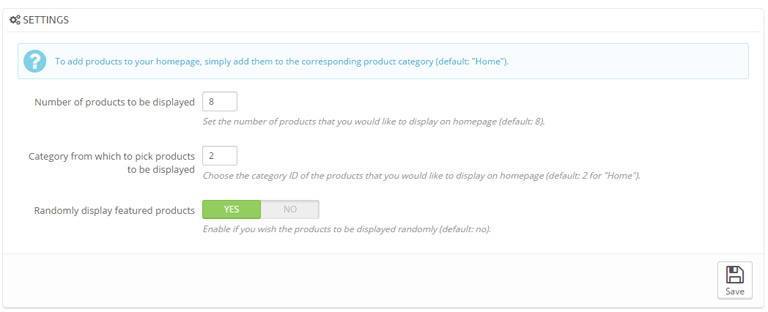 HOOK: Default hook of this module is "displayHome" hook..
4. Other Modules
For others things, please open configuration page of theme option module and find module show at home page with hooks
#