Evolutionar - A Premium Joomla Tempale for Business and Portfolio
Evolutionar is a premium Joomla template for any kind of website related to business, portfolio, blog and anyone who wants to showcase their company's or individual projects on a neat Joomla website. This Joomla template has an elegant, impressive design with a well-thought business concept such as a service section, portfolio showcase, team introduction, pricing table, client's testimonials and more.

Evolutionar is compatible to the latest Joomla 3.x version as well as Bootstrap 3. It is also a responsive Joomla template which displays sharply on all kinds of devices. Plus, building on Jarvis framework makes Evolutionar a powerful template while still keeps its flexibility. You can customize this template to have any features you want for your website without having to be an expert in coding.

What's more that makes Evolutionar an excellent choice for you? The template comes with beautiful portfolio display and a nice testimonial slider supported by two robust Joomla extensions. Both of these features let the world know how good you are at what you're doing. Plus, your site's visitors can't resist clicking on your website to fall in love with its look.

Evolutionar is a Joomla template that is worth your choice and recommendation. Let us prove you.
Access To all Theme
Basic Support
Regular Theme Updates
1 Domain License
7 days Money Back Guaranteed
3 months of updates and support
Access to all our themes
Priority Support
Regular Theme Updates
3 Domains License
7 days Money Back Guaranteed
6 months updates and support
Access to all our themes
Priority Support
Regular Theme Updates
Unlimited Domains License
7 days Money Back Guaranteed
12 months updates and support
Outstanding Features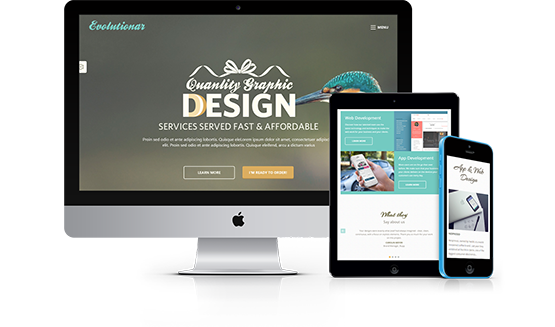 100% Responsive
This Joomla template can scale perfectly on any screen resolution, from desktop, tablets to other mobile devices. Your website will look stunning no matter where users access from. In option list, you can turn on/off button in layout to switch between different views that you want.
---
Drag and Drop Layout Builder
The template has a user-friendly and flexible drag and drop layout builder so you can freely create any layouts you wish to have for your website. This layout builder is one of the best things come within the powerful Jarvis framework which allows you to do whatever you want with the template without any hassles.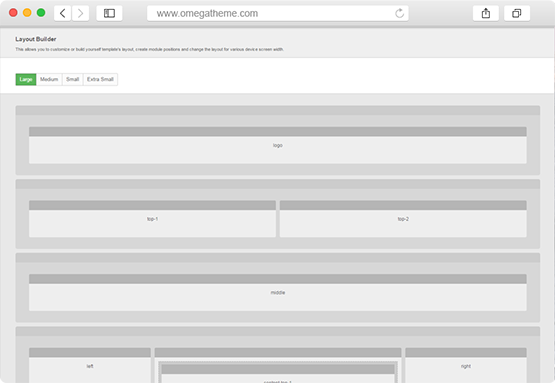 ---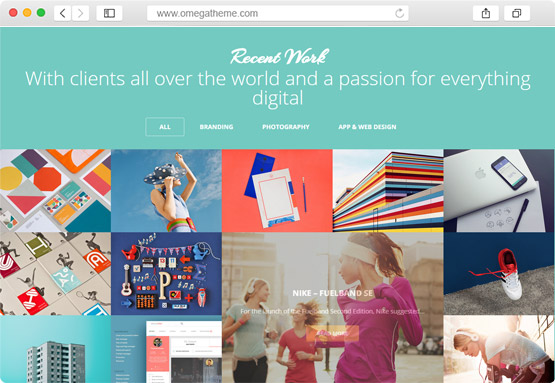 Beautiful Portfolio Showcase
The template made it dead-easy for you to showcase your portfolio or any kind of artwork or projects with your personal mark. There is a ready-made, stylish and responsive Joomla portfolio for you within this template and the only thing left to do is to upload your portfolio items there.
---
Additional Google Fonts & Edgy Web Fonts
You don't have to worry about the look and feel of this beautiful Joomla template. This template can even make the most demanding users with a keen eye fall in love with its beautiful typography. With the skillful use of Google fonts combined with the edgy web fonts, your site's typography is always in harmony with the overall design.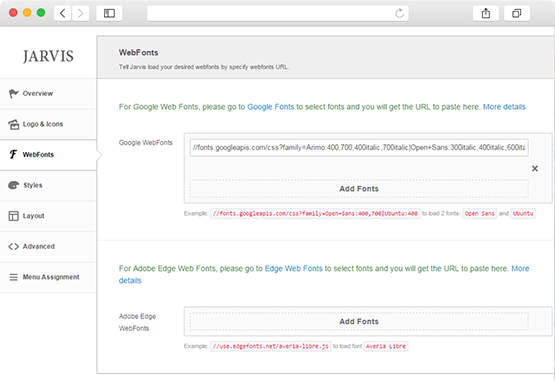 ---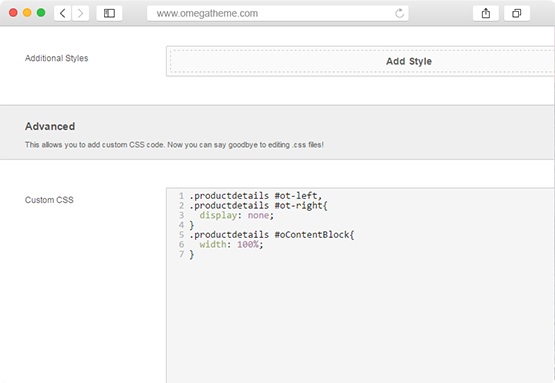 Say Goodbye to editing .css files!
Using this template, you don't need an FTP access to customize. Sweat less on playing with our template with the unlimited custom styles for typo elements. Also, you can add custom CSS code right in the template manager in backend. The Custom CSS code here supports syntax highlight and you will have no trouble editing it.
---
Add custom Javascript in your way
It can't be easier to add JavaScript code to this template. Just paste the code into the editor. All done.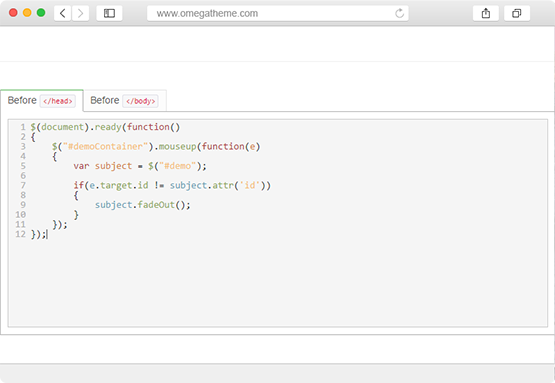 ---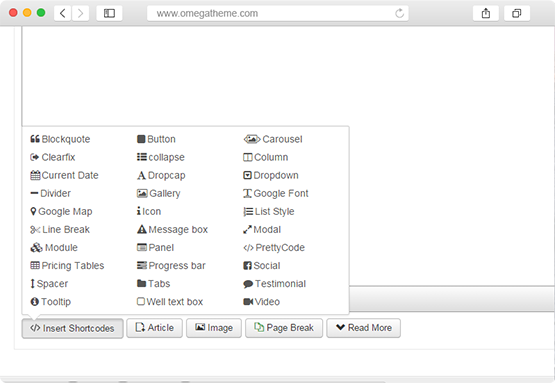 Shortcodes
Wanna have a touch here and there so your website will become more unique? We support you with many shortcodes to help you create advanced custom content you want. You don't have to be an expert in coding to play with our template.
---
Right to Left language support!
All of our Joomla templates support RTL languages. You can rest assured that be it LTR or RTL language your users using, you website is always readable for them.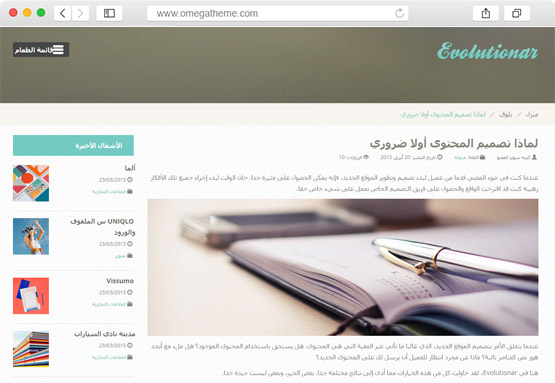 ---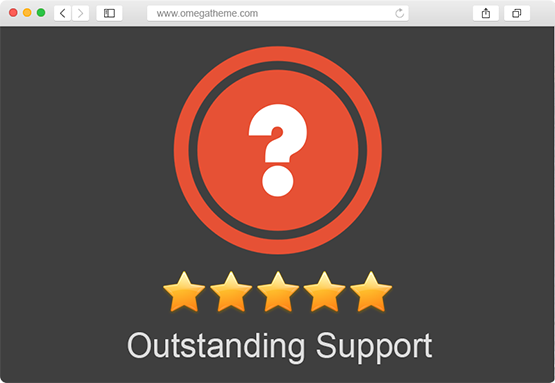 Long term support
Omegatheme is proud of our dedicated customer support. If you need a helping hand, just write us some words in our

 
support forum
 

and we'll assist you to overcome your problem promptly.

---