TikTok Multi Pixels - Track visitor actions with multiple Tiktok pixels
Engine:
BigCommerce app
Release date:
10/12/2021 - USA
Featured:

✓ One-click TikTok pixel setup: Input Pixel ID, choose the event you want, and track data on your store in just one click

✓ Multi-pixel tracking: Add multiple pixel IDs to your store to track traffic and conversions to target different audiences, and manage multiple marketing activities  

✓ Track the campaign's performance: High-quality product feed allows you to increase sales and generate more traffic to your website.
About TikTok Multi Pixels
TikTok Multi Pixels app allows you to add multiple pixel IDs to your store without needing any coding knowledge, get over the headache and spend your time optimizing your campaigns. 
TikTok Multi Pixels adds pixels to track all pages or specific pages that you define including collections, products, product types, or products with tags. 
Multiple pixels are helpful for you. Why? 
If merchants work with multiple agencies, you will need multiple pixels to manage the performance of each agency. 
There are various pages and products on your site which you need to separate the data and metrics to deliver your ads to the right audience 
The pixel data is a valuable business asset, so you need to keep it safe with backup pixels which are helpful for you if one of the accounts gets into problems 
Basic data tracking 
Pixel lets you track many events such as page view, view content, add to cart, place an order, and complete payment to help merchants create native, shareable content and analyze which content performs best. 
Install our app today and find out how easy to start tracking user actions! 
Integrate with 
TikTok 
APP CONFIGURE TUTORIAL
————————————————————————————————
This is documentation on the TikTok Multi Pixels app application, which will help you to configure your app in the right way.
⭐️ Installation
Step 1: Lock into your Shopify account in App Store. Click the ADD APP button to buy the app for your store. 
Step 2: You will then be redirected to your admin page to make a payment for the app and start installing it.
Step 3: After clicking Install app, the app will be automatically installed and be ready right away for you to use in the Apps section
⭐️ How to add Pixel ID to your store
After installing the TikTok Multi Pixels app you will be directed to the app admin page
Step 1: Go to TikTok Ads Manager, and copy your Pixel ID from there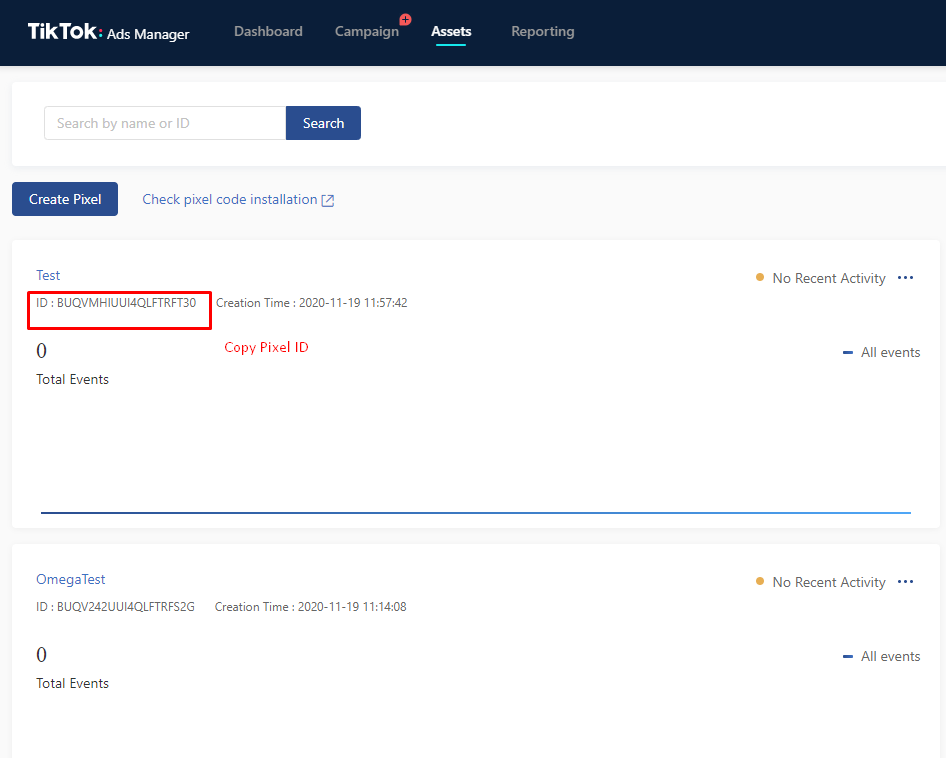 Step 2: Go back to the app admin, click Add TikTok Pixel button, and paste it on the blank cell

Step 3: Choose the active status of the pixel: Enable or Disable
Step 4: Choose pages to track the pixel events and click Save
It tracks all conversions including Product, Collection, Product tag, and Product type.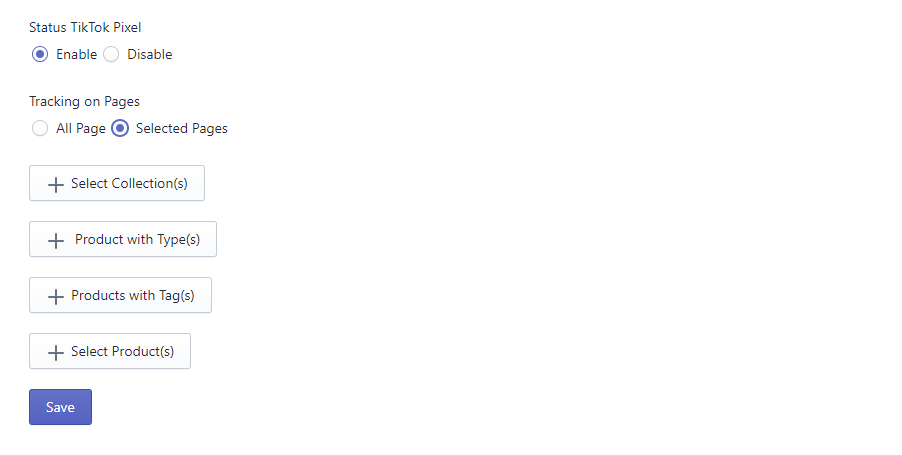 The TikTok Pixel you setup will then appear in the section below:

You can edit/ delete/ view your Pixel by clicking on these buttons 

The search icon 

  is used to search your pixel and the column icon is to select the information you want to show. 
Step 5: Go to your store to check if it's working
Use TikTok Pixel Helper to see if it's working or not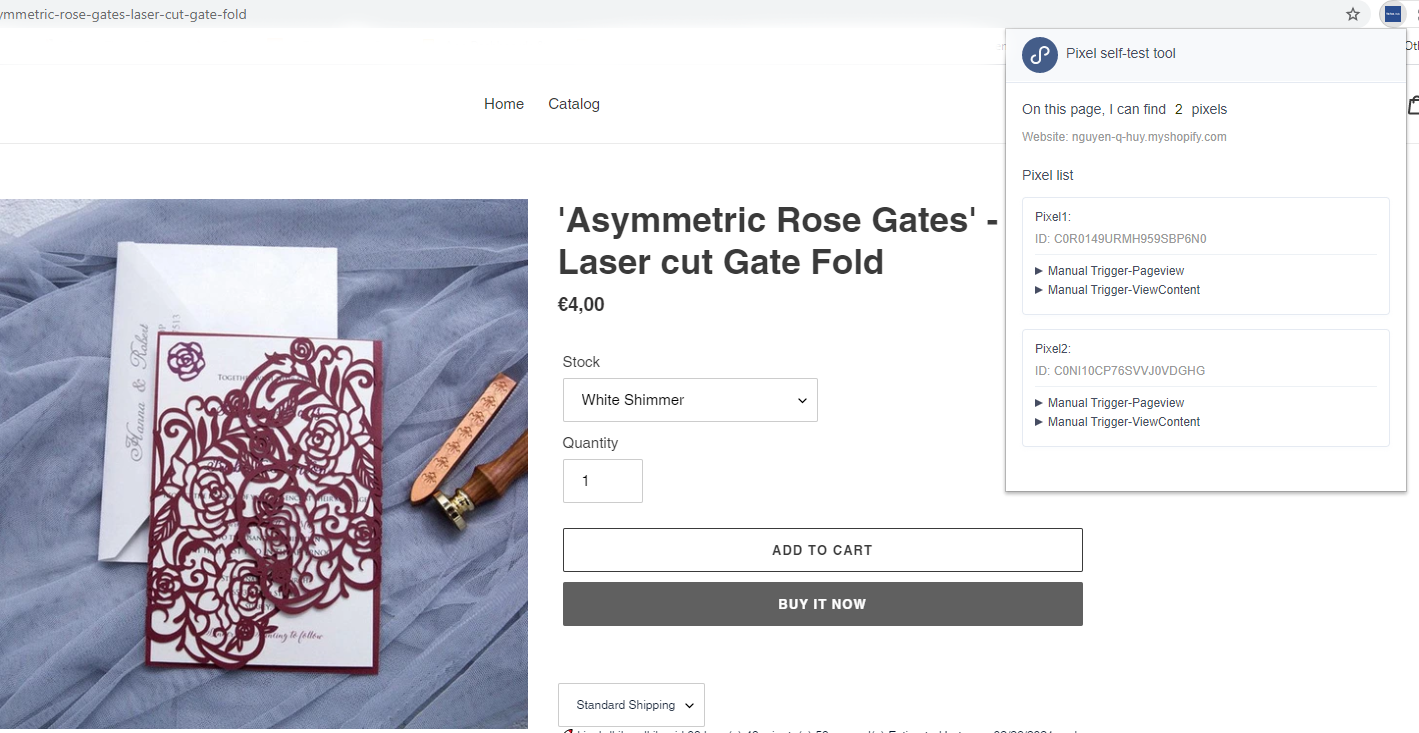 Now when you're browsing your website you're going to see that pixel every time that you view your content, every time you add something to the cart, every time you place an order, every time you view anything on the page, and most importantly every time you complete a payment. 


⭐️ Add another Pixel ID
Go to TikTok Ads Manager and copy another Pixel ID and paste it on Multi Pixel.
If you set a pixel to track for just the collection, you can add another pixel for this collection and it can help you to build really good data.

---