EARN UP TO
60%
COMMISSION PER SALE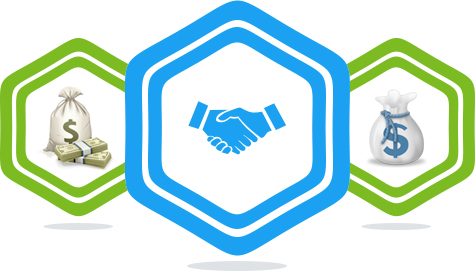 Making money with OmegaTheme is too easy, since our amazing products sells themselves. So it should be an easy decision for you to signing up for our Affiliate Program and make some easy money. Here at the OmegaTheme Affiliate Program you can find the best affiliate program for your web site. You will earn up to 60% in commission on per sale you refer from your web site. Our program is free to join, it's easy to sign-up and requires no technical knowledge. Affiliate programs are common throughout the Internet and offer website owners a means of profiting from their websites. Affiliates generate sales for commercial websites and in return receive a percentage of the value of those sales.
WHY SIGN UP TO
OUR PROGRAM

Earn up to 60%
We give you the highest affiliate commission on the Joomla market: starts from 25% and up to 60%. These commissions might be changed in the future.

Just drive traffic
We provide a wide range of eye-catching banner design and sizes, text links that you can display on your website to increase click-throughs and conversions.

Easy to start
The process is dead-easy. You just sign up, choose a suitable banner and place it on your site. We also provide you with a lot of promotion materials to help you earn more commission.
Minimum Payout

$50 Regular

Payout Duration

We will pay out commissions within 14 days from the end of the month. So affiliate commissions for June will be paid out by July 14th.

Payout Method

You need a PayPal account to join.

Commission Type

 PAY PER SALE

Commission Structure
Number of approved sales within 1 month
Commission
1-5
25%
6-25
35%
26-55
45%
56+
60%
PLUS - we'll give you a further 10% of all recurring subscriptions.