OT Facebook Reviews allow you get rating from facebook page to your site. People do give reviews regarding the company/website/services on the Facebook page. If you receive any testimonials on your Facebook page, you should share it on your store too. Showcasing testimonials and reviews of the Facebook page on your store allows you to increase your brand credibility and leads to faster sales.
OT Facebook Reviews helps you to show your FB page reviews on your site. It allows you to show Facebook page reviews on your store on a separate page, sidebar or embedded in the post.
Why you should use Facebook Reviews?
Show Facebook Reviews on website to increase user confidence, traffic and sales
Trim long reviews so that your users can read them comfortably
Your customers are already viewing your site so why not make it easy for them to view your positive reviews? Now you can! With Facebook Reviews you can quickly and easily embed your reviews directly on your store.
Features
Totally responsive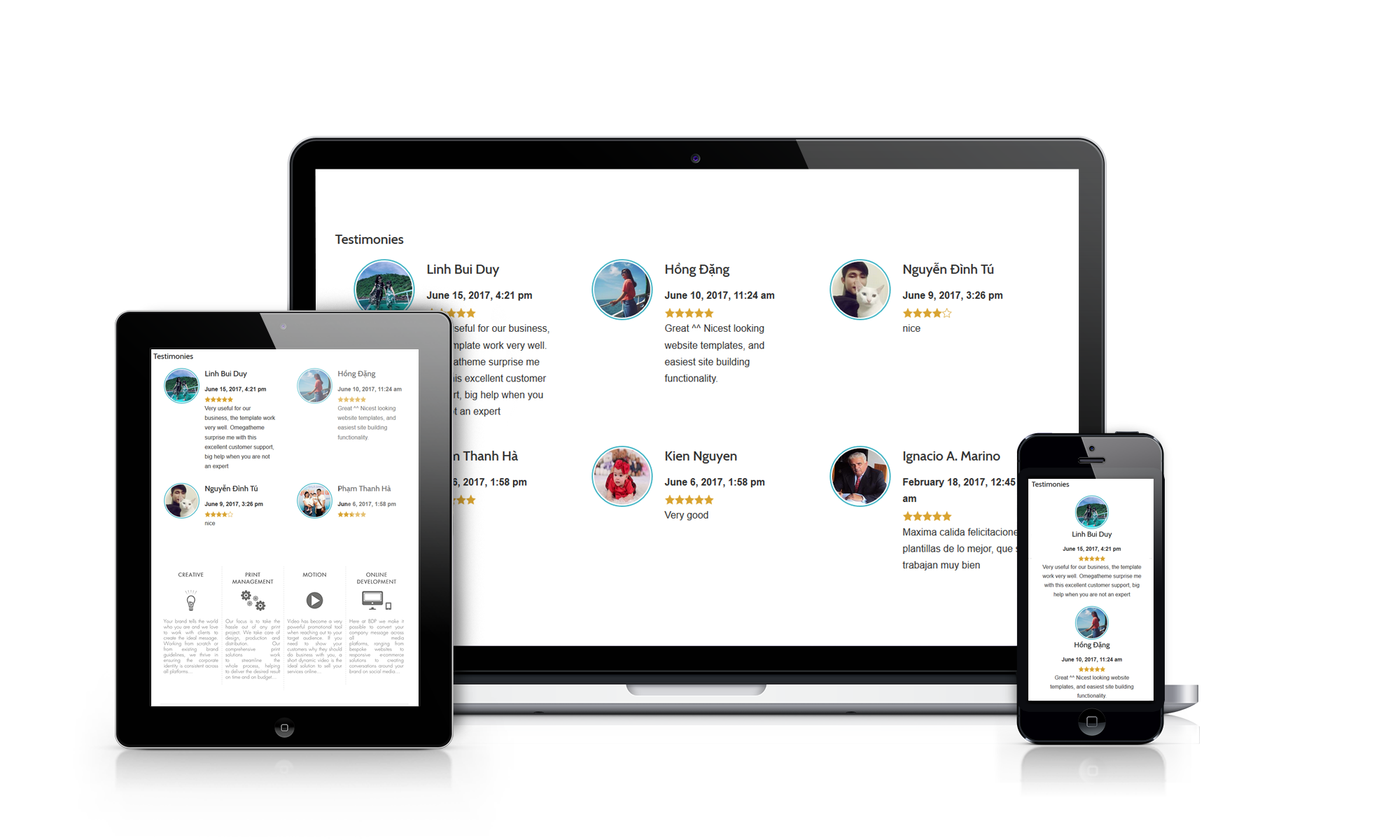 ---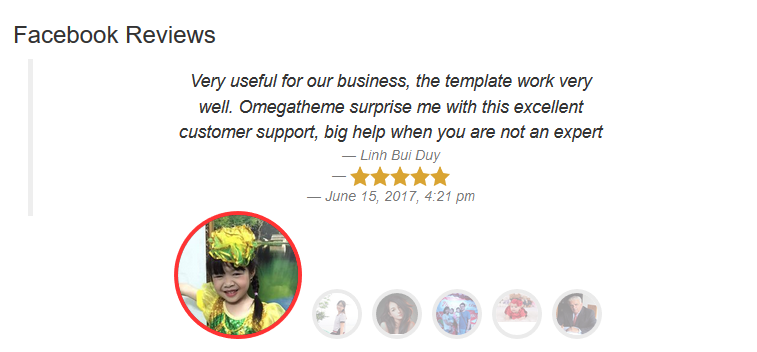 Show user's name and profile picture with the review
---
Easy to insert Facebook Reviews list, grid or slide to anywhere into your website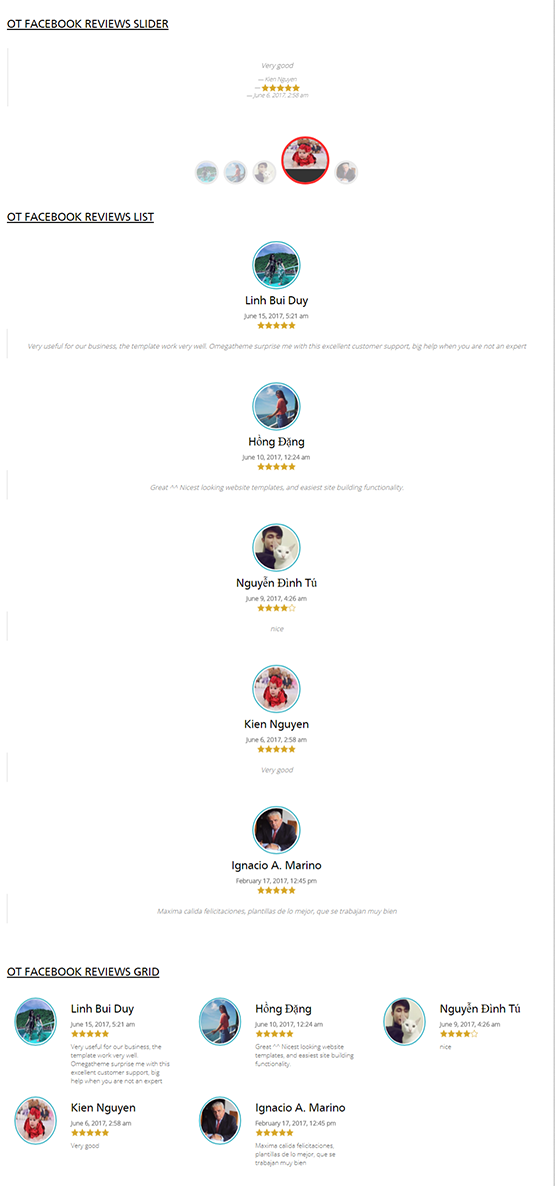 ---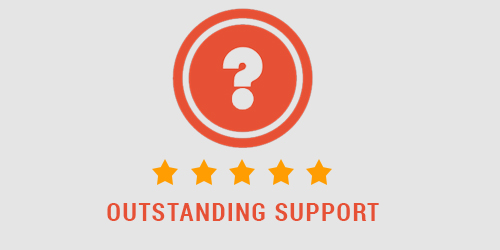 Support long time
Got questions or problem? Don't hesitate to contact Omegatheme experienced technology staffs at the support forum. We are always there to answer all of your questions concern to our products as well as listen to all your feedback for improvement. We believe that all of our users deserve to get support of the highest quality. And we are trying hard to prove it.