FutureBright - A colorful Joomla school template to light up your education website
| | |
| --- | --- |
| Engine: | Joomla |
| Category: | School Templates |
| Framework: | JARVIS 1.0    ? |
| Design: | Responsive (Bootstrap 3), Sharp on all devices |
| Included: | Blog/Contact |
| Add-ons: | Event module, Meet our team, Why choose us, gallery |
| Compatibility: | Latest Joomla 3.x version, Bootstrap 3 |
| Template version: | 1.0.0 |
| Release date: | 9/28/2015 - USA |
| Rating: | |
| Support: | Open a Ticket Documentation |
Looking for a powerful Joomla school template exclusively for children? FutureBright is absolutely a good choice for you to make you stand out from the crowd. 
FutureBright is a colorful Joomla school template, which gives the happy feeling for every visitor.  It can easily attract both children and their parents. There are 4 color schemes for you to choose. Each scheme is a great combination of 2 colors:  purple with cyan, red with green, orange with pink, blue with yellow.  The main colors cover all pages from the main backgound of the slide to the small details such as the bullet. This makes your website look professional and unique.
FutureBright is designed with care from each page, to give you a totally perfect school website solution. We've prepared all bonus styles for special pages such as:  the event page, the contact page and details of teacher or class. You can present your content visually in multiple ways.
This responsive Joomla template has massive features that you need for children school website:online booking for classes, album,  gallery, google map integration, blog function, etc. You can check them out in the live demo.
Access To all Theme
Basic Support
Regular Theme Updates
1 Domain License
7 days Money Back Guaranteed
3 months of updates and support
Access to all our themes
Priority Support
Regular Theme Updates
3 Domains License
7 days Money Back Guaranteed
6 months updates and support
Access to all our themes
Priority Support
Regular Theme Updates
Unlimited Domains License
7 days Money Back Guaranteed
12 months updates and support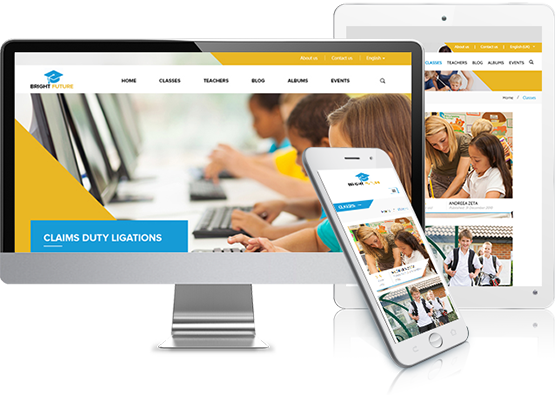 Fully Responsive
FutureBright is fully responsive and mobile friendly. No more worry about the small screen sizes. This template will make your website perfect on any screen resolution, both desktop and mobile devices. It's lightweight and well-coded to avoid the slow loading.
---
Flexible layout customization
FutureBright is enhanced with amazing Jarvix framework feature: the visual drag-n-drop layout builder. Customizing the layout becomes easier than ever without trouble.  You can quickly create multiple layouts as you want in minutes.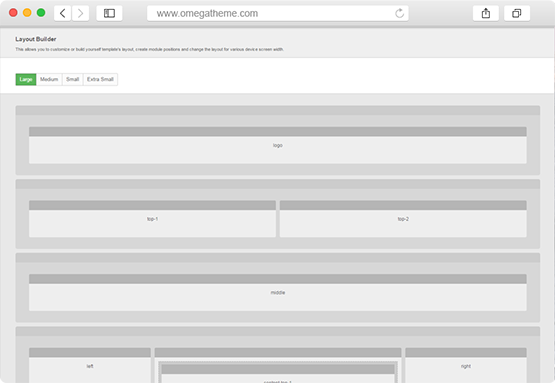 ---
Joomla 3 & Bootstrap 3 support
FutureBright  is compatible with all Joomla 3.x versions as well as Bootstrap 3.  You can find it work stably without any conflict on these versions.
---
In-built Google fonts & Edge web fonts
You love Google fonts & Edge web fonts? So do we. You can easily configure any fonts that you like, FutureBright supports them all. You have full control on your website's typography.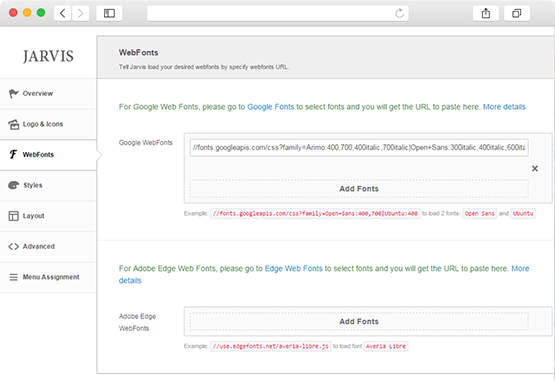 ---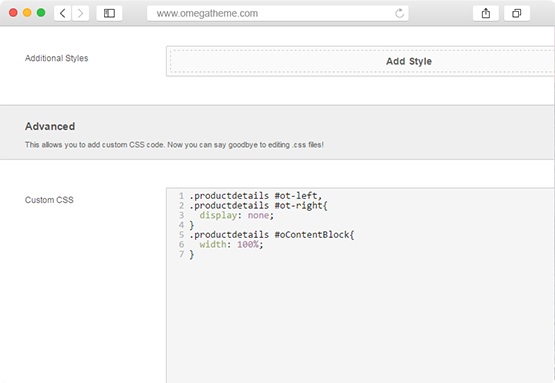 Editing .css files with ease
You want to add your own CSS code? Yes, you can do whatever you want without  opening CSS file.  Just simply add your custom CSS code right in the template manager.
You can check, edit and update the code without worrying about the template updates.
---
Add custom Javascripts with ease
You can save a lot of time on adding the javascript code in the right place with FutureBright. Select the suitable position for the code and it's ready for you.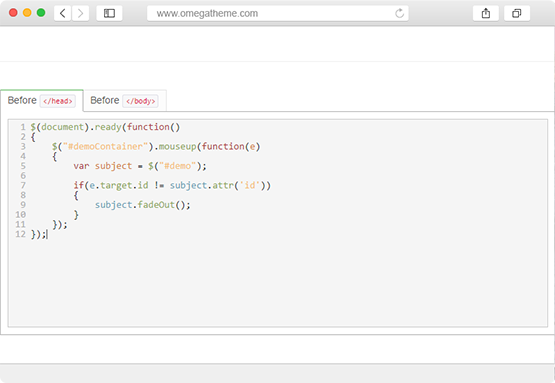 ---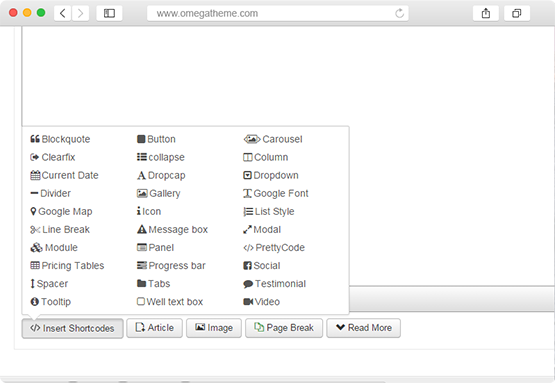 Shortcodes
Bright future is highly recommended for all Joomla users, even a newbie without coding knowledge. You are quipped with 30+ shortcode to configure your template. Just clicks and you will have a beautiful template by yourself.
---
Right to Left language support!
FutureBright can present beautifully on both RTL mode as well as LTR mode.  You can use it in any language.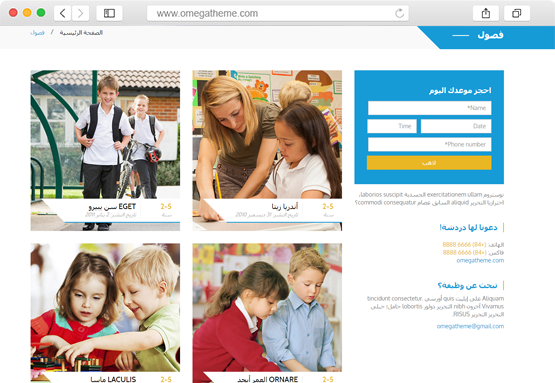 ---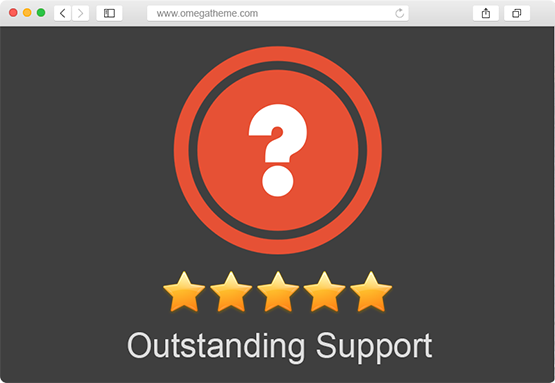 Dedicated support
Whenever you have questions, don't hesitate to contact our technical support via Support Forum.  We understand the importance of support time and we are serious with it. You will get our answer within hours. 
Do not be hesitate to join with us right now!
---