A  brief look about OT Swizcake, Zittshop, and Smarthouse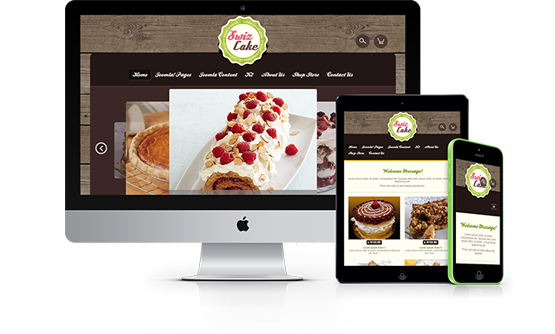 OT Swizcake is an ideal Joomla template for your newly launched bakery and coffee shop or restaurant. OT Swizcake comes with the solid "bon appetite" color so your visitors can't help staying with you for longer time. Plus, the template is built with a powerful and easy-to-customize framework, supported with location, custom support features and more.
View More Detail                View Live Demo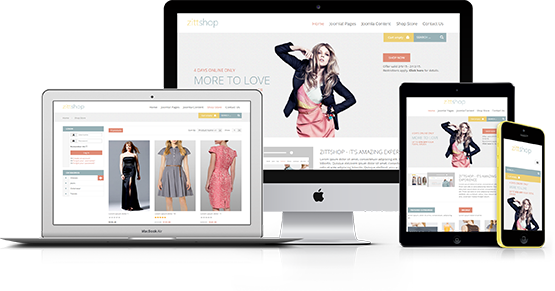 OT Zittshop is a responsive Joomla Virtuemart template for your next Fashion Store. We create OT Zittshop with a close attention to its eCommerce functions such as a big featured product slide, clear product item showcase, and thoughtful UI. Designed with the style of a Fashionista in mind, the template brings a modern look with flat design and trendy colors. PT Zittshop can be displayed beautifully in all devices, even on your tiny mobile screen so you can keep visitors on your store at first sight.
View More Detail                View Live Demo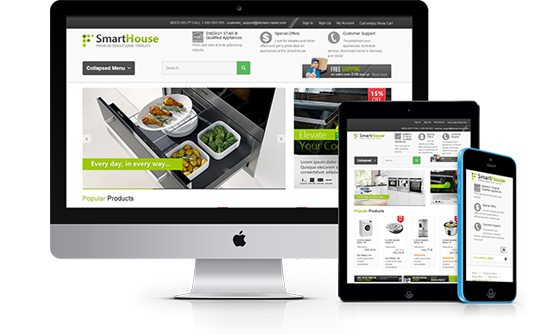 OT Smarthouse is a fresh Joomla Virtuemart template suitable for your home and kitchen décor store. You can also use it with electronic or hi-tech website because the template is highly customizable and flexible. OT Smarthouse goes with complete eCommerce features so you will easily work with it with ease. 
View More Detail                View Live Demo      
What are the changes in these Joomla templates
Go responsive: Now all of the stores will display perfectly on all devices. Your customers can purchase items their desktop, tablet or mobile phone without any bother.
Use Jarvis framework with Bootstrap 3: The powerful combination of Jarvis framework and Bootstrap 3 will create a seamless flow for your store, and help you take control of your own website easily.
Update to Joomla 3 and VirtueMart 3: We always keep our templates updated with the latest versions as one of our business ethics. So we assure that your site will run flawlessly on these versions of Joomla and VirtueMart.
Support right-to-left language: Since many customers asked us to support right-to-left language, here is the result for our next Joomla templates – OT Swizzcake, OT Zittshop and Smarthouse.
Come with long-term customer support: Customer support is one of the things that we put on our priority list. So if you need a helping hand with OT templates, just go straight to our support forum. We'll get back to you within 24 hours.
Keep calm and wait for our upcoming Joomla template releases! And in the meantime, why not take a look at our beautiful Joomla template gallery here?