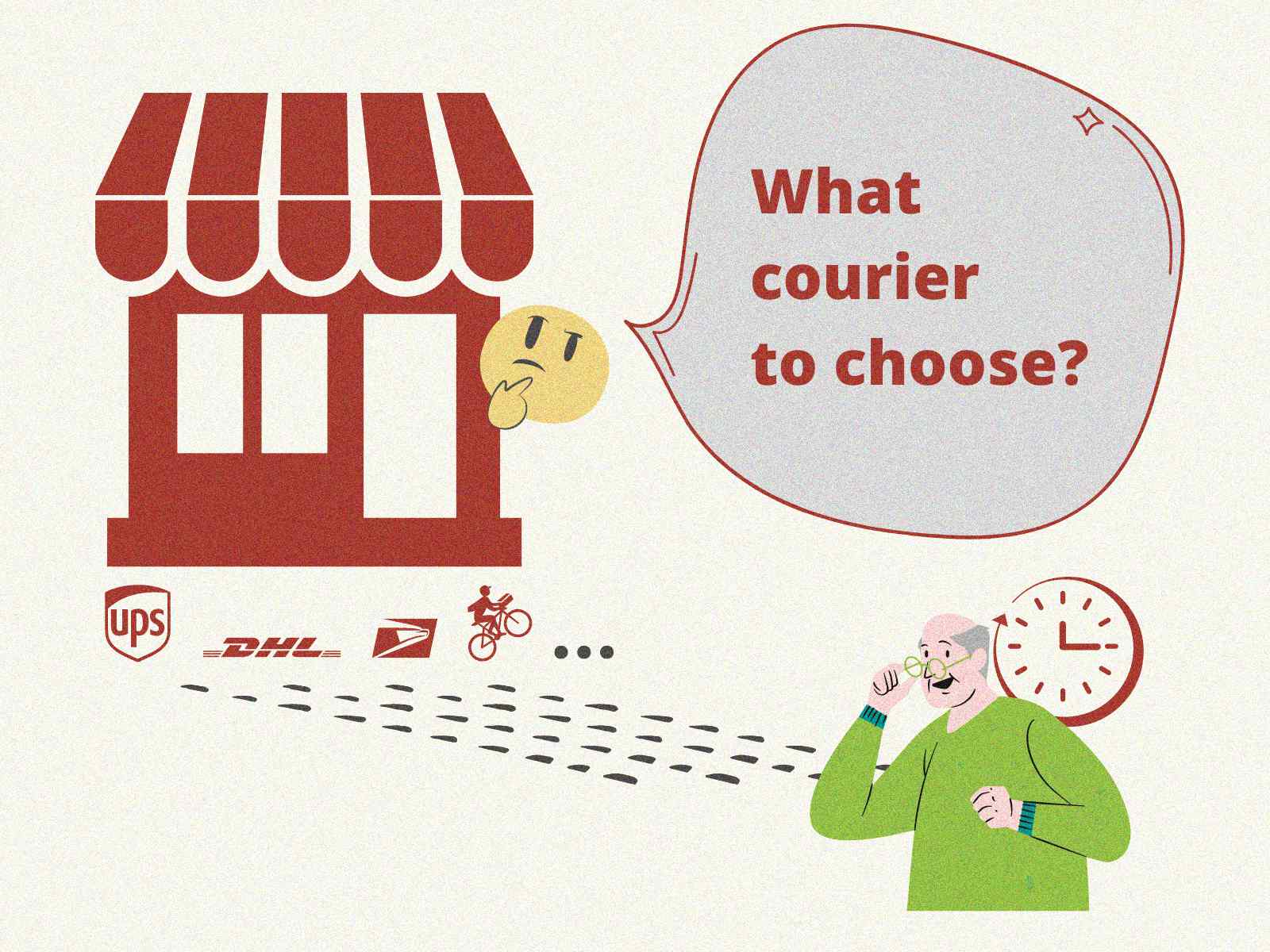 Firstly, you have to self-assess the business model to choose the right courrier.
Choosing a courier service depends on the size of the business you own.
If your store issues a small number of daily orders, you can also deliver them yourself - this will definitely be cheaper and the package will be ready for delivery sooner. However, store owners need to have the processing capacity to deliver these packages.
Secondly, you should choose a courier company with many warehouses
Each courrier will have a different shipping fee for the same order to the same location. For example, transporter A has a warehouse in Sunderland while transporter B only has a warehouse in Newcastle -> if the buyer wants to pick up the packages at Raich Carter sports center, they can choose a courier and compare costs. At that time, the buyer will easily see that choosing A is more beneficial for them because the shipping cost of A is more competitive than that of B.
Thirdly, please don't forget choose a company with cargo insurance
You should also check to see if the given carrier covers the packages, or do it yourself. Usually, insurance is included in the price of the specified value of the order, but it is worth checking and can cover packages, especially in the case of expensive luxury goods.
Finally, shipping time is the most important factor.
Each carrier has different policies and regulations when dealing with stores.
Not every carrier will come to your store to pick up your order every day or as soon as you finish packing your orders.
How often they come to the store to collect orders depends on how many orders you have daily or weekly. They have many reasons to maintain this regulation/habit. They have to arrange and coordinate each stage of work (saving time, personnel, vehicle type, time frame, and fuel for collection) because the stores are often not concentrated on the same street and are not the same time frame to complete packing orders.
In the customer service industry, it's perhaps not surprising that you're constantly receiving complaints about mistakes that aren't yours. However, now you can completely overcome that by using tools that support your work.
Usually, shipping companies have a table of fees and estimated shipping times, but in practice store owners need to clarify this clause in the contract about the expected shipping date as well as the limit of errors offense. This will reduce the percentage of customers who are not satisfied just because the delivery time is 1-3 days longer than they expected.
Another way, display estimated shipping date information on your website everywhere so that buyers are aware that the expected shipping date is different when they choose different carriers and times receiving goods when it is only "estimated" only. If there are cases where the courier does not deliver the goods on time as promised in the contract, you will not have to face trouble or hear complaints from buyers.