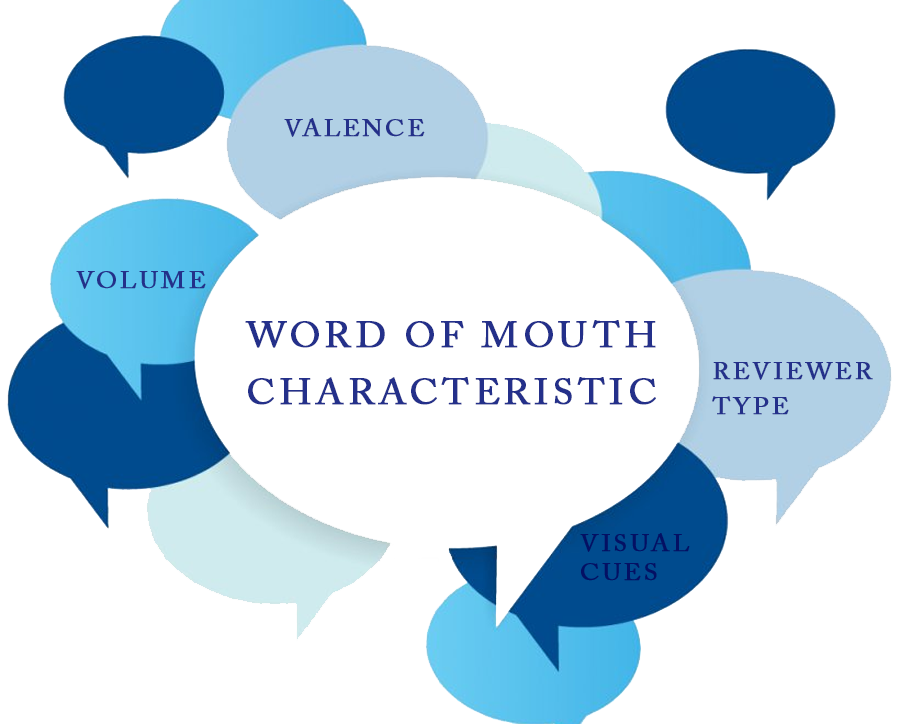 1. Volume
Volume measures the total amount of WOM interactions, which means the quality of comments from reviewers about a specific product or service. The existence of online WOM leads to an increase in awareness and either a positive or negative attitude towards a product of sales. The more conversation in the form of online comments about a product, the more increased awareness of that product. Many previous studies indicated that the WOM volume significantly correlates with consumer behavior and market outcome. Rational consumers still pay attention to anonymous online posts, even when it is able for firms to pose as online clients. Researchers found that online reviews dramatically impact on the sale of the products
2. Valence
Valence is the idea that the WOM context is either positive or negative. The valence of online posting is positive as the reviewer rated the product with five stars and has corresponding comments that are also positive. Behavioral research stated that it is unclear whether positive WOM can stimulate sales. However, a study suggested that online ratings have become extremely crucial since they "allow users to harvest the wisdom of the community in making decisions". They found that the influence of consumer ratings on video game sales had a higher rating by only one point with a 4% increase in sales. It is said that valence is the best predictor of sales among all other characteristics.       
3. Visual cues
Visual cues are defined as any image (a form of communication) posted by a reviewer and directed at other customers when evaluating the characteristics of a product or service. According to research by Fang and Salvendy, visual cues should be part of the online WOM model because "pictures of products are necessary to provide customers visual cues and richer information" and "a picture worths a thousand words". Specifically, the attributes of visual perspective - the interactivity and detailed extent of a product representation and information context - the vividness, evaluability and information framing. For instance, Lands' End website offers users the ability to interact with clothes as trying on. The ability to see products in the homes and other locations of users who are both satisfied and dissatisfied with the product as another form of eWOM and passing along to the user visual cues in terms of product expectations, which affects customer' decision making.
4. Reviewer type*
It typically divides into two types which are peer reviews/recommendations or expert reviews/vendors. Customers mostly prefer individual reviews/recommendations because merchant reviews maybe convincing readers that they are experts and trustworthy, whereas peer review is described as being low in rapport and expertise. On the other hand, online review sites are the most influential source in consumers' product choice processes, even though peers are perceived as more trustworthy. Despite the differences in motivation for posting reviews, both expert and user reviews are nearly identical in significance and importance when it comes to affecting product demand. 
Previous studies have demonstrated that the notion of volume and valence are the most two important aspects of eWOM. Visual cues and reviewer types are also crucial in determining customer buying behavior and driving product demand. 
*For more information on how to handle each type of online reviewers, read more here