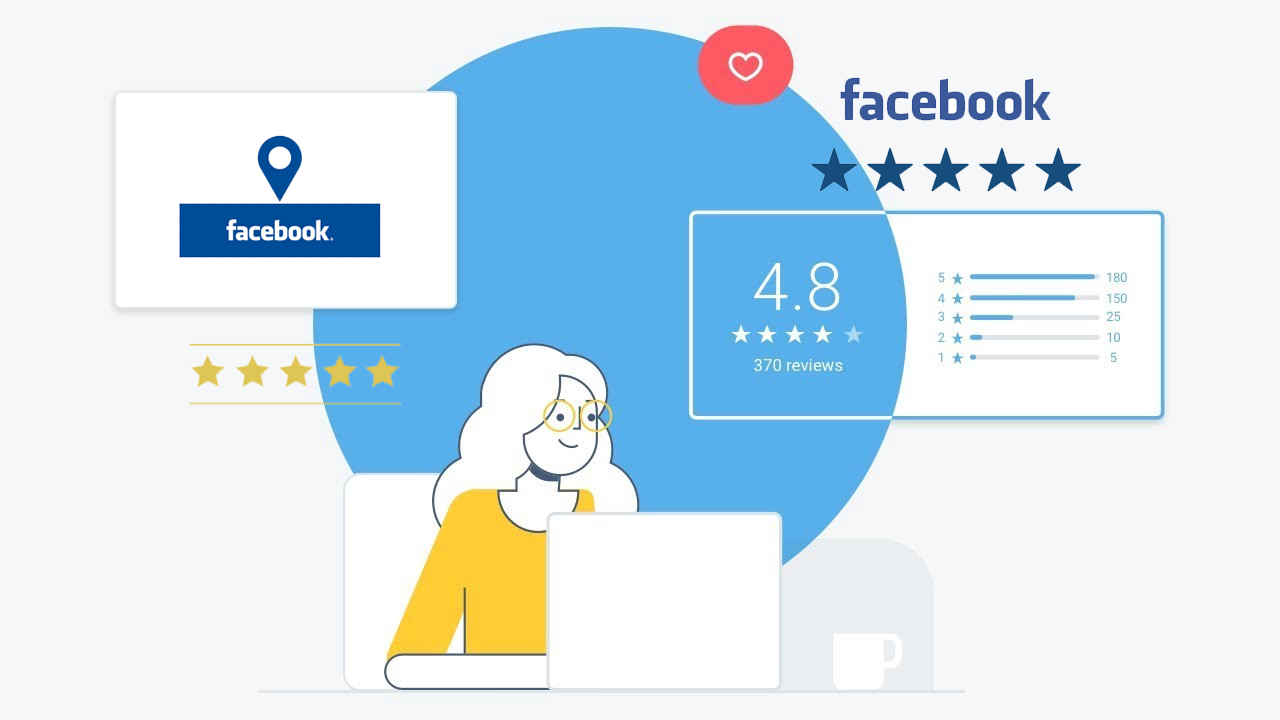 Location check-in is probably one of the most frequently seen aspects of Facebook. You check-in at a location using geo-tagging and Facebook shares that location with your post. For example, I checked-in Last Chance Saloon, and the next day Facebook sent me this notification. Facebook asked me to review the business based on my check-in and probably the business owner didn't need to do anything. And I did review though.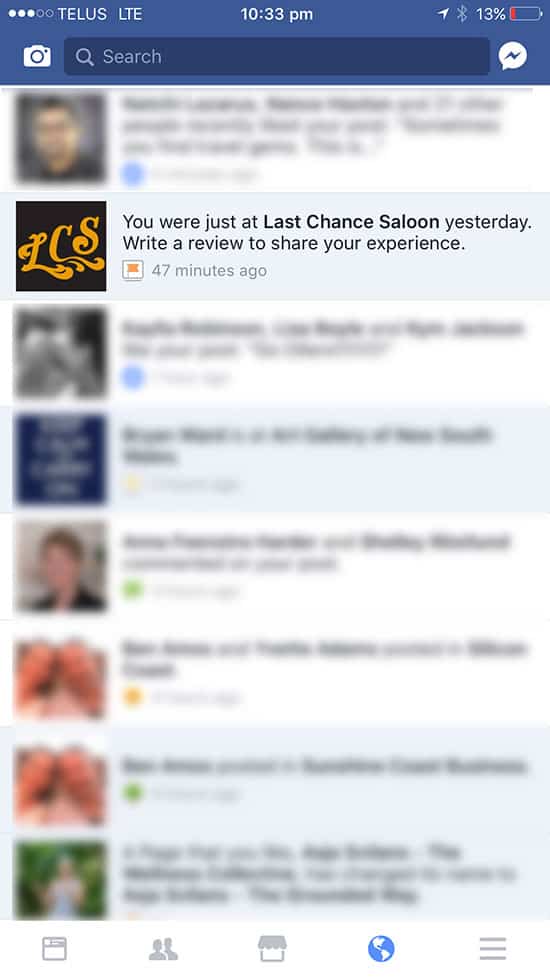 Ultimately, what you need to do now is testing this theory. Facebook may ask your customers to review the business 1-2 days after they have checked-in your location. Then you will know whether or not it is worth doing for your business. Follow these steps to attain more Facebook Reviews:
Encourage your customers to check-in

Facebook will send them a reminder to write a review which is normally 1-2days later

Hopefully, your customers will review your business. After all, since they already checked-in so there is a positive affinity with your business already.  
Meanwhile, in order to ask for Facebook check-ins, you can offer your customers some incentive such as:
Asking them to check-in for access to your wifi password

Giving them a free upgrade or small welcome gifts

Offering a voucher or discount if they check-in  
That should be stimulating enough but a verbal reminder or sign at your place could help to ensure they do it when on location at your business. However, there still might be some cases where people don't review your business even though they've checked-in. Don't worry because it can be a free marketing strategy since their friends still get to know your place on their newsfeed. 
In conclusion, it is a marketing strategy that worths trying out and you won't lose anything by asking your customers to check-in. If you are a Shopify seller and would like to track every review easier on Facebook, you may consider installing a Facebook Review app.