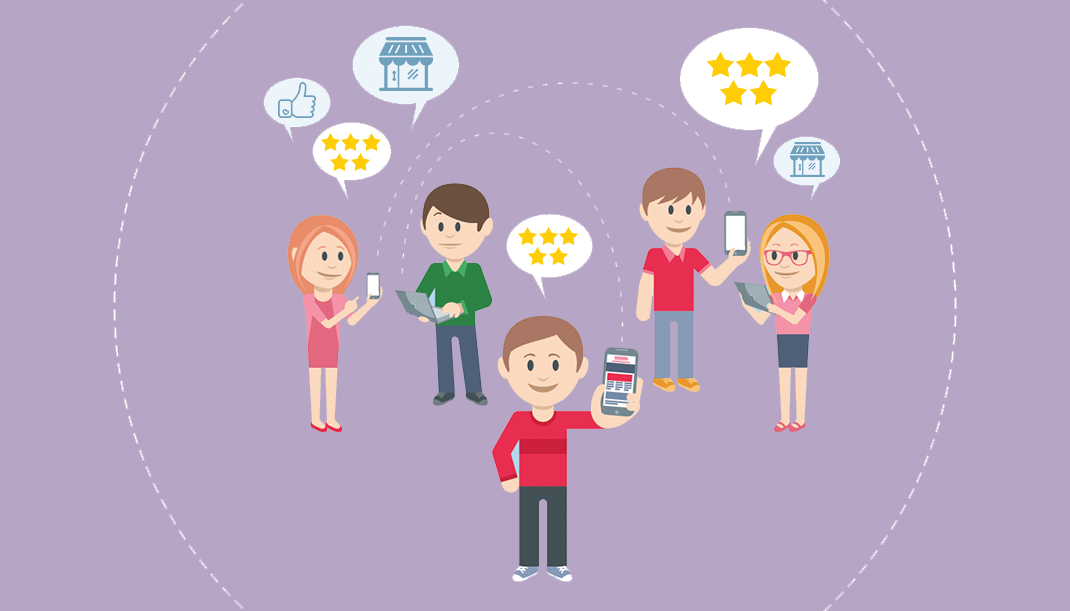 1. Encourage User-Generated Content
Incentivize your customers to interact more with your brand on social media because it is one of the main ways customers and prospects know about your products and services. Build share-friendly content like contests, polls or fun quizzes. Get your customers to share your contests or quizzes and have them tag it with a shareable hashtag. This "hashtag marketing"* is a great technique to increase positive impressions and brand awareness, improve SEO and encourage both online and offline word of mouth. According to Crowdspring's article on this topic, "choosing the right hashtags for a post can help it to sky-rocker in popularity, gaining your content view, likes, re-tweets and shares. All of this social activity ultimately helps to give your content and your business exposure". 
Aerie, a clothing retailer, created hashtag #AerieReal is an example of how using hashtags can be so advantageous. The brand incentivized clients to post unretouched swim photos to help raise money for charities like the National Eating Disorders Association. Aerie fans came back with enthusiasm and donated thousands of dollars worth in personal pics for the brand's campaign. The intimate connection and invitation to share personal photos created an effective WOM strategy and propelled the brand to massive success. 
Another example is Netflix's social activity, designed to increase awareness about new original programming. It often does this through user-generated content, sharing viewer's excitement about their favorite upcoming shows in order to prompt interest in others. This taps into the notion that people trust their peers more than big brands, especially when it comes to what to watch.
2. Add reviews and testimonials
Reviews and testimonials are powerful WOM tools. Posting testimonials or reviews is a great tip to pull WOM recommendations onto your account or social media. Search for websites that relate to your business for reviews or testimonials such as see what people comment about your restaurant on Yelp. Build that content on your social feed or site, and ensure to link back to the original review or identify the reviewer to help improve the post's credibility. Don't forget to seek other posts and videos created by your customers in order to repost it to your account as well. 
Customer testimonials have been Crossfit's marketing strategy, a branded fitness regimen. With members sharing how and why Crossfit has not only transformed their bodies – but multiple aspects of their lives. A constant stream of testimonial videos on its YouTube channel and integrated into its main site anyone researching the brand for the first time is guaranteed to be met with a positive reason to join. The content furthers advocacy in existing members. The testimonials often focus on those people who might not associate with Crossfit, such as people with disabilities, health issues, or an older demographic. This allows potential customers to think 'if they can do it, so can I'.
3. Create sharing incentives
Consumers are more likely to post about your company and share your products when there is something in it for them. The incentive can be as simple as offering customers a discount if they share the experience with their friends/peers/acquaintances or post your product to social feed. It can be bonuses, such as additional storage (Dropbox), free premium features (Trello), credit for future purchases (Blue Apron) or a hybrid (ThredUp's Give $10, Get $10 program). It doesn't have to be a benefit solely to the customer. You can also create incentives and offer something more compassionate like what Aerie did with their charitable donation.  
Slack, a communication technology company with over 1.25m paid users. The workplace messenger uses a 'freemium' model, meaning an unlimited number of people can use it for free before deciding to pay for the upgraded package. This is itself relies on word of mouth, with small teams advocating the brand and pushing the wider business to invest in its service.
By taking active steps to get customers engaged with your brand and sharing it, you improve the likelihood of interacting with one of these super-sharers. Therefore, take advantage of WOMM strategies and enhance your relationship with your clients and increase ROI.