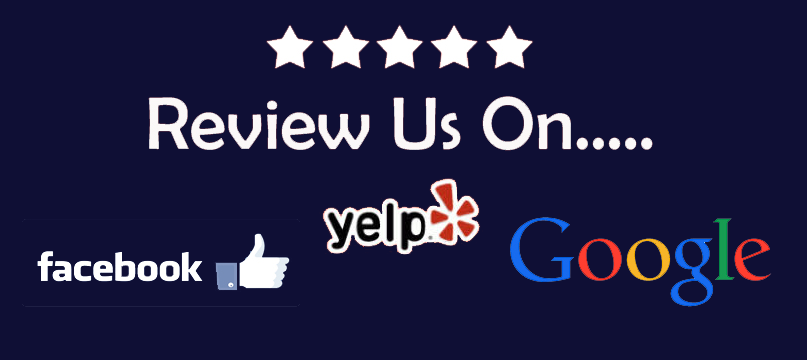 1. Google Review
With approximately 90% of global search real estate, Google is the single most popular search engine platform worldwide. When users look for a specific company, they will see a list of search results generally accompanied by the knowledge panel. The knowledge panel is filled with contact information, photos, location information, reviews and other information that could be useful to potential customers. For most local businesses, Google is where most customers leave reviews and where most potential customers go first when checking reviews. 
2. Facebook Reviews/Recommendations
Facebook has recently launched a new feature along with writing reviews, which is recommendations. Facebook users simply answer the question, "Do you recommend this business, yes/no?". You can still choose to leave a review for the company if you wish. The binary nature of Facebook's recommendation system gives both users and business owners a much more definitive answer but doesn't allow much wiggle room for semi-satisfied customers. To get a real look into what your Facebook-using customers are thinking, you have to look at the content of their recommendation, if they choose to leave any.
Responding to Facebook Reviews/Recommendations: another semi-new feature on Facebook is reactions, which range from love to angry. We recommend that you only react to reviews with "like" or "love." You should use the "love" reaction when the reviewer says the word "love" in their review. For example, if a customer says they "loved your AC repair service," you would react with a "love" and give a positive response in the comments. Not all Facebook recommendations are going to be positive. Under no circumstances should you ever react to a negative review with an angry emoji. Instead, respond in a similar way to how you would respond to a negative review on Google*.
3.Yelp Review
Over the years, Yelp has transformed itself into its own social media community, but reviews remain at its core because it is the only platform designed particularly for reviews. Remember Google's knowledge panel? Well, Bing has one too, but instead of showing their own version of reviews, Yelp and Bing are integrated. When a user types a business's name into Bing, they're going to see the top three reviews on Yelp. If your Yelp reviews are lacking, Bing users are going to see that and could potentially avoid your business. These two knowledge panels paint two very different pictures of the company in question. There may be fewer Bing users than Google users, but studies show the average Bing user is between the ages of 45 and 54. This is prime homeownership age, so Bing should not be completely ignored when developing an online reputation management strategy. An active Yelp presence will kill two birds with one stone by catering to both Yelp and Bing users.
Responding to Yelp Reviews: On a technical level, owners should wait 48 to 72 hours before responding to a Yelp review because it could get filtered out. Besides the technical aspect, owners should be more cautious when they respond to a Yelp review. This primarily goes back to the fact that Yelp, unlike Google and Facebook, is a platform specifically designed for reviews. If a user actively turns to Yelp to leave a review, they are generally going to be putting more thought and effort into their review than if they were putting it on Google or Facebook. Yelp is a platform full of big personalities. If you don't take care in how you respond to negative reviews, you should expect to see blowback from that user as well as from other Yelp users taking their side*. 
When comparing Facebook, Google and Yelp, one can only come to a single conclusion. They are equally important. Certainly, each has its own distinctions, thus they matter for different reasons. Yet, a fail with one is a failure entirely for any business.
*Take a look on how to respond to negative reviews here  
*Or how to deal with each type of reviewers here