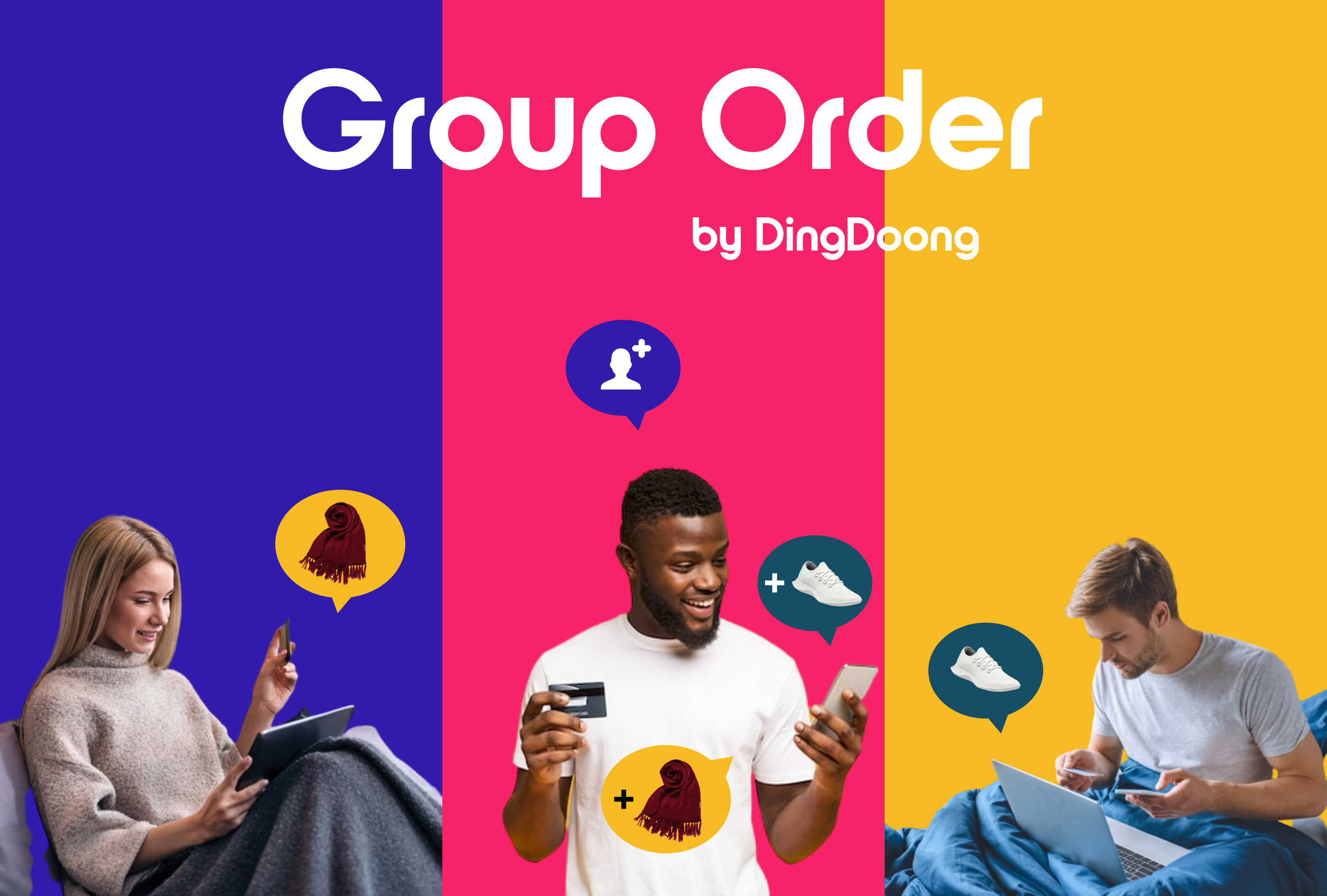 Imagine this
You're hauling for your wardrobe, you're done with your shopping on this site, but the cart's total is $10.01 shy of the free shipping offer threshold. What do you do now? Pay the shipping fee? Or pick more things to meet the requirement? 
The vast majority of shoppers would pick new things to meet this threshold and that certainly is the best case. However, there are also the 2nd type of people who are willing to pay the shipping fee, knowing that the fee is lower than that $10.01. The 3rd type of people are those who continue their shopping, cannot see anything else that they like, and then settle for the original cart and pay the shipping fee. Of course, there are also the 4th people, those who abandon the cart altogether.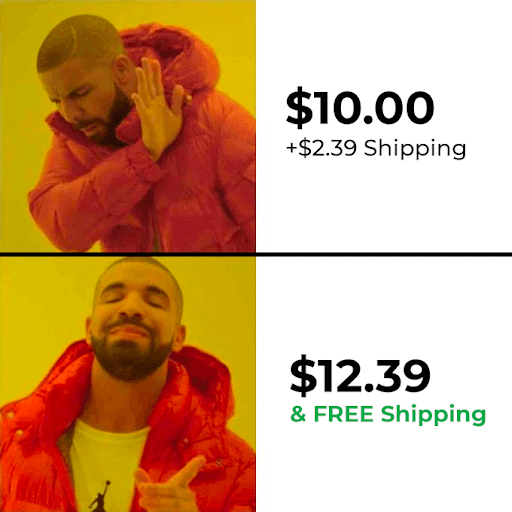 This is not ideal for merchants, since the whole point of having a threshold is that people would be encouraged to spend more, giving the store higher revenue. And it's also a shame that people don't find anything else they want to buy from the site: Who would have the audacity to say no to us?
In reality, there are the 5th people, they are the ones who ask their friends, their relatives, their colleagues to join in on the cart, pay for the whole cart, then collect the money others owe them later. But there's also another problem: How can this group ordering process be carried out?
The solution
If you're one of the 5th type people, or want your customers to adopt this behaviour, we strongly recommend you try out our Group Order function on DingDoong. 
This feature is not new to the food industry, especially delivery services. They introduced the function as a way to improve customer experience using their app/website, so that people don't have to pass the phone around or gather at the computer and make selections. However, upon exploring its potential both as a tool and a sales tactic, we do believe that any industry could utilise this function, regardless of their product!
Group Order is designed to be easiest to set-up, most user-friendly and straightforward on Shopify app store. 
For merchants, group ordering would encourage people to spend more, increase revenue, and eventually meet target revenue. It can also be a referral method, as with group ordering, people will invite others who may not be familiar with the brand to shop. 
For customers, they will be more likely to invite people to shop together to meet promotional demand, whether it's a discount or free shipping. The whole shopping experience will be improved dramatically since everyone who joins the cart can do their shopping on their own device. 
On top of that, international shoppers will significantly benefit from the feature, since the order's total is huge but the shipping fee overseas is the same, especially when they shop for smaller value items. Would be ridiculous to pay for an order in which the shipping fee is higher than the item, right?
The situation
We do believe that Group Order is the future of e-commerce, simply because group ordering is not a new practice. I think we can all agree that if you have shopped online, you have tried to place an order with someone else, either because you want to meet promotional requirements, or it's convenient to do so. In the UK, free shipping for orders above a certain value is common, especially for high street brands, so it's easier for people to join in the same receipt to take advantage of the offer. However, there hasn't been a lot of technical solutions to make this joining process as easy and quick as possible for Shopify stores.

With Group Order on DingDoong, merchants now have a free-to-use solution to improve customer's journey on their website, while on the other hand, customers can now do group shopping with ease, which can prove to be exceptionally convenient not only for food businesses but every type of goods, namely groceries, clothing and beauty products, things that are necessities in life at the moment. 
On top of that, group order will also be useful for cross-border shopping, which is on the rise in recent years. 
The trend 
According to J.P. Morgan Chase and Shopify themselves, cross-border shopping (overseas shopping) is trending everywhere in the world. 
Global e-commerce value has reached double digit growth during the pandemic, and can only be seen to go up from here.
People buy a wide range of products from merchants outside their home country. While clothing remains the most popular type of goods, people also buy leisure products such as books, games as well. Electronics and IT supply comes third while beauty products takes the 4th place.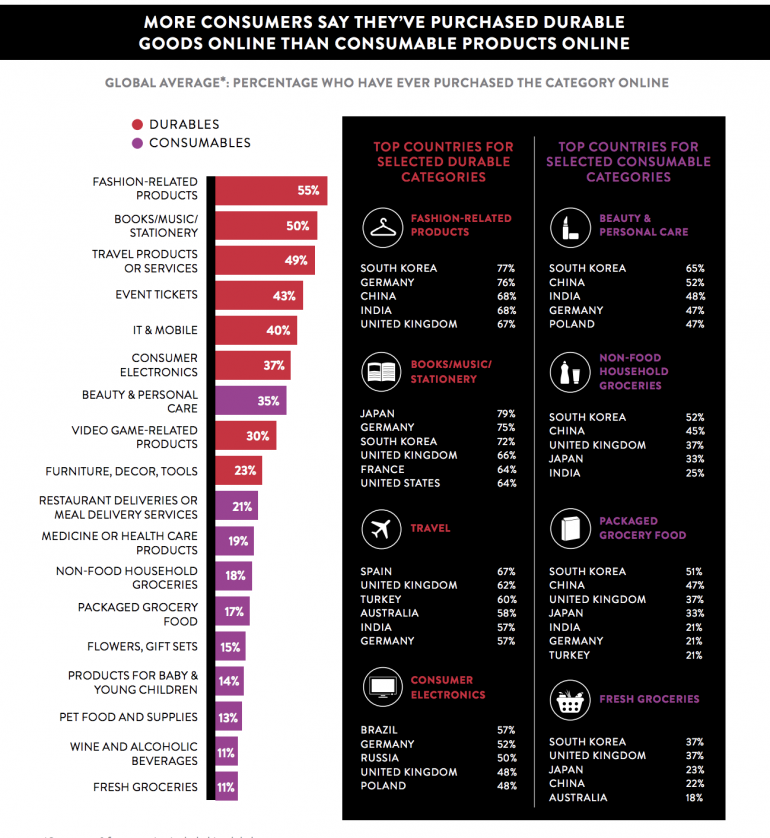 Western and Western-like shoppers are buying from China, Japan, along with neighbouring nations, while on the other hand, Asian countries such as Singapore, China, Taiwan, Thailand, Vietnam, and even Australia are buying brands and items available in the west but not in their countries. 
With the logistics industry working on new global delivery solutions to improve speed and avoid as much disruption as possible, the trend is likely to continue. 
Group Order can be ideal to motivate international customers placing orders from your store because the shipping fee is the same no matter if they buy 1 or 10 items, so by involving more people in their order, the shipping fee can be split among everyone, hence the amount one has to pay for shipping is much lower, not to mention the average order value will go up. It's a win-win.
The future
So we can see that at the moment, group ordering as a behaviour is not only happening but also trending, and it's applied to both local and global e-commerce. The only thing that's missing on Shopify stores is a tool easy enough to use. 
Group Order by DingDoong is both a digital experience enhancement method, and a sales tactic. We have consulted multiple people and a good number of services to create the least confusion ordering process and best user-friendly interface. Both merchants and their customers should take no time to get started. Merchants are highly recommended to try out this feature and take the first mover advantage before it becomes an e-commerce standard, and who knows, you may find yourself more profitable doing business abroad rather than domestically. 
You can try out the feature there on one of our demo store (password: 123).
We do recommend creating offers such as discounts for high cart total or free shipping threshold to encourage people to try the feature. Go full Pavlov on them. Once they get used to doing it, they'll come back to your store only, and your business will flourish. 
Good luck!
P/s: For more information on cross-border shopping trend, follow us for our next blog.