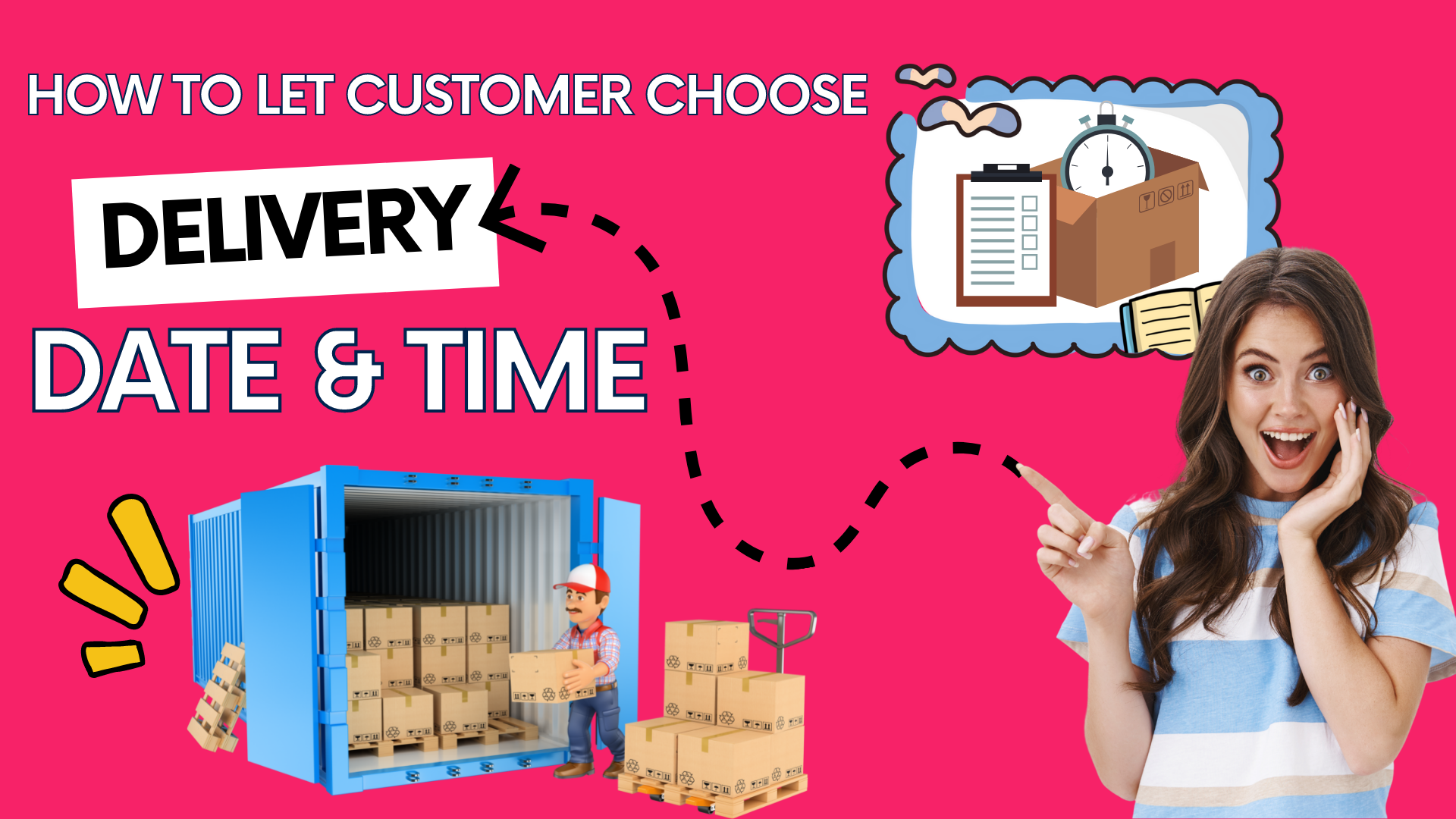 This article will address all of your inquiries on the scheduled delivery and simple steps to set it up in Shopify stores
You'll grab:
What the scheduled delivery is and how to set it up basically

Why you should make it part of your delivery offer

How to offer scheduled delivery with DingDoong app
If you are finding an ideal solution to power your business, let's enjoy the article.
What Scheduled Delivery is and How to set it up 
Scheduled delivery is a type of fulfillment that gives buyers more flexibility in deciding when their orders are received.
It's easy to understand that you add a date picker widget on your Shopify store, specifically on the product page or cart page.
After picking products, the buyer would click to choose their preferred delivery date and time from the list of available slots offered by the store owner.
It is highly recommended that they finish their delivery date selection step before checking out. Merchants have the option of making this step become mandatory or optional based on their settings.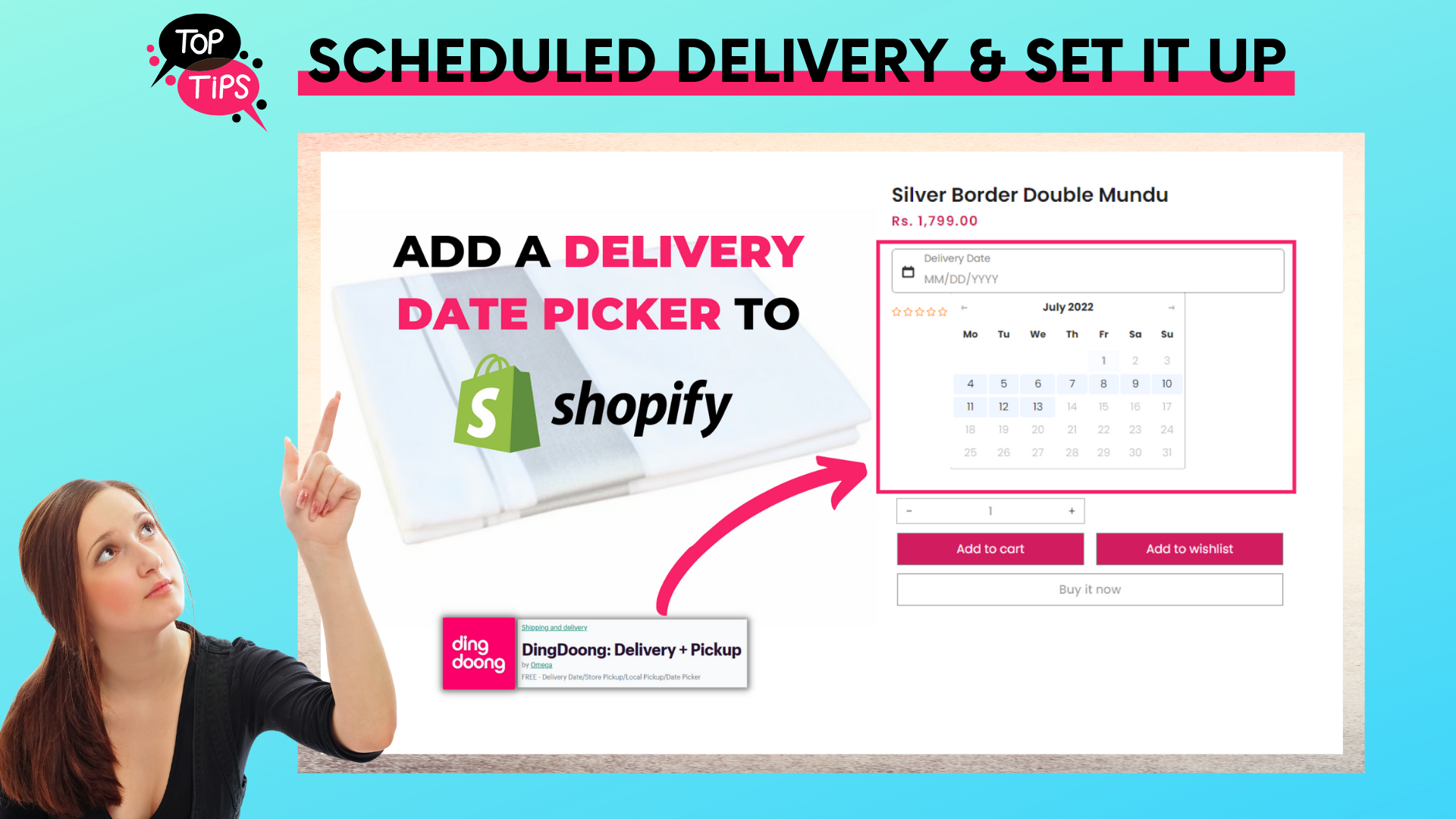 Install the Shopify app to enable your date picker on your product page or cart page
Scheduled delivery is the golden solution for both merchants and their customers
This type of delivery offer plays a vital role in

increasing online shoppers' purchasing experience

. They no longer have to wait all day just to receive an order that will arrive in less than a minute. Instead of that, they can put their focus on organizing their other daily activities.
To merchants, scheduled delivery is the ideal option to help them

develop and optimize their business operations

. They fully have the right to offer date& time slots available for delivery, manage their inventory or supply chain effectively, and never be concerned about overcommitting or having rotten stock
Why should you offer Scheduled Delivery?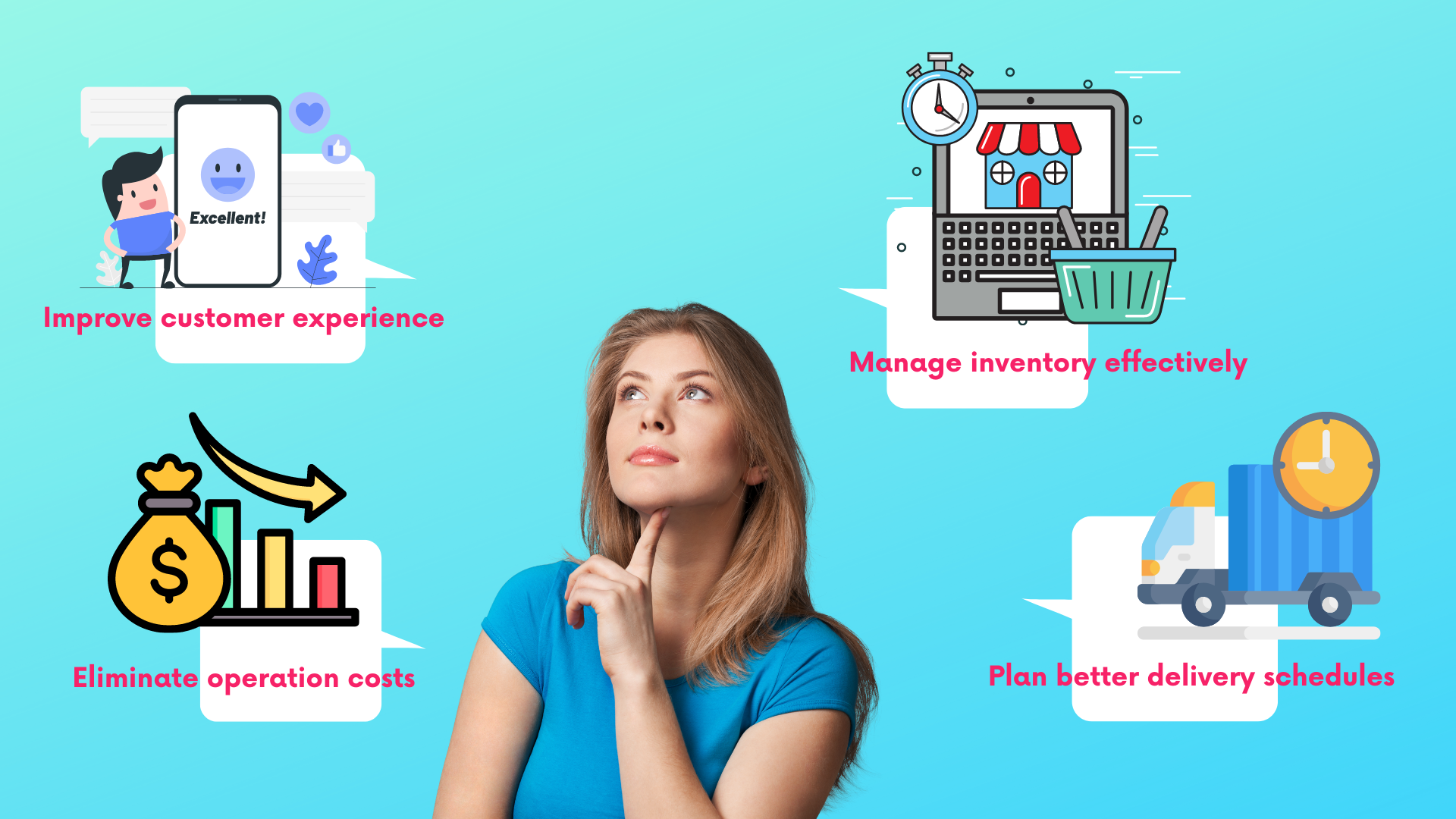 Improve customer experience
Offer local delivery with a calendar right on the store brings buyers great pleasure.
They no longer need to spend an entire day waiting to receive the order, just to arrange a little window of time to get the order on schedule. Therefore, they can put their focus on their other daily activities without worrying about missing the order. 
Imagine how relieved you would be to not be bothered by any calls for delivery when you are having an important meeting or traveling away from home.
This makes online shoppers' experiences less stressful because they have a delivery window in mind and prepare to receive their orders when the driver is supposed to knock on their door.
Manage the supply chain & inventory effectively
Scheduled delivery allows retailers to better manage their supply chains and inventories.
They can determine the lead time for each type of good and provide a reasonable delivery date range that is lengthy enough for fulfillment but still allows the products to be usable.
Assume you run a bakery; you may completely base the date and time on which the customer chooses to begin preparing it. Alternatively, if you make several cakes before an order is placed, you will run the danger of no one buying them, and be forced to dispose of these cakes since they are unable to be kept fresh over time.
Some add-on features are offered
Set cut-off time

This enables store owners to stop dispatching orders in case a buyer submits an order at a time when they don't have enough time to prepare goods

Limit order per delivery day

This enables store owners to limit order requests that they are able to fulfill
The DingDoong: Delivery+ Pickup app may be an ideal option for you. Date picker widget, delivery&storepickup rule customization, and order report are what you find out. And, best of all, you can use this app for free indefinitely.
Plan better delivery schedules
You are free to select the set delivery day that best suits your needs. You sell cakes and can deliver them only on Fridays and Saturdays, spending the other days gathering orders and preparing.
Or, provided that you sell salad and ice cream and offer same-day delivery, but you are unable to prepare all ingredients for all goods, so you can only activate delivery on Wednesday for salad and Friday for ice cream.
It's simple to set up with a few basic steps. You may benefit from a magical tool.
Eliminate operation costs
Determine the precise moment the buyer is able to receive the purchase so that drivers do not have to deliver it many times, resulting in a lower return rate. Merchants save time and money by not having to handle return orders.
Orders with the same delivery route and time range can be delivered at the same time. As a result, retailers may reduce the number of deliveries and vehicles they must rent.
Make fulfillment easily
Retailers are free from calls or disruption. They have time to stay focused on improving the other important component of their business.
Who Should Offer Scheduled Delivery?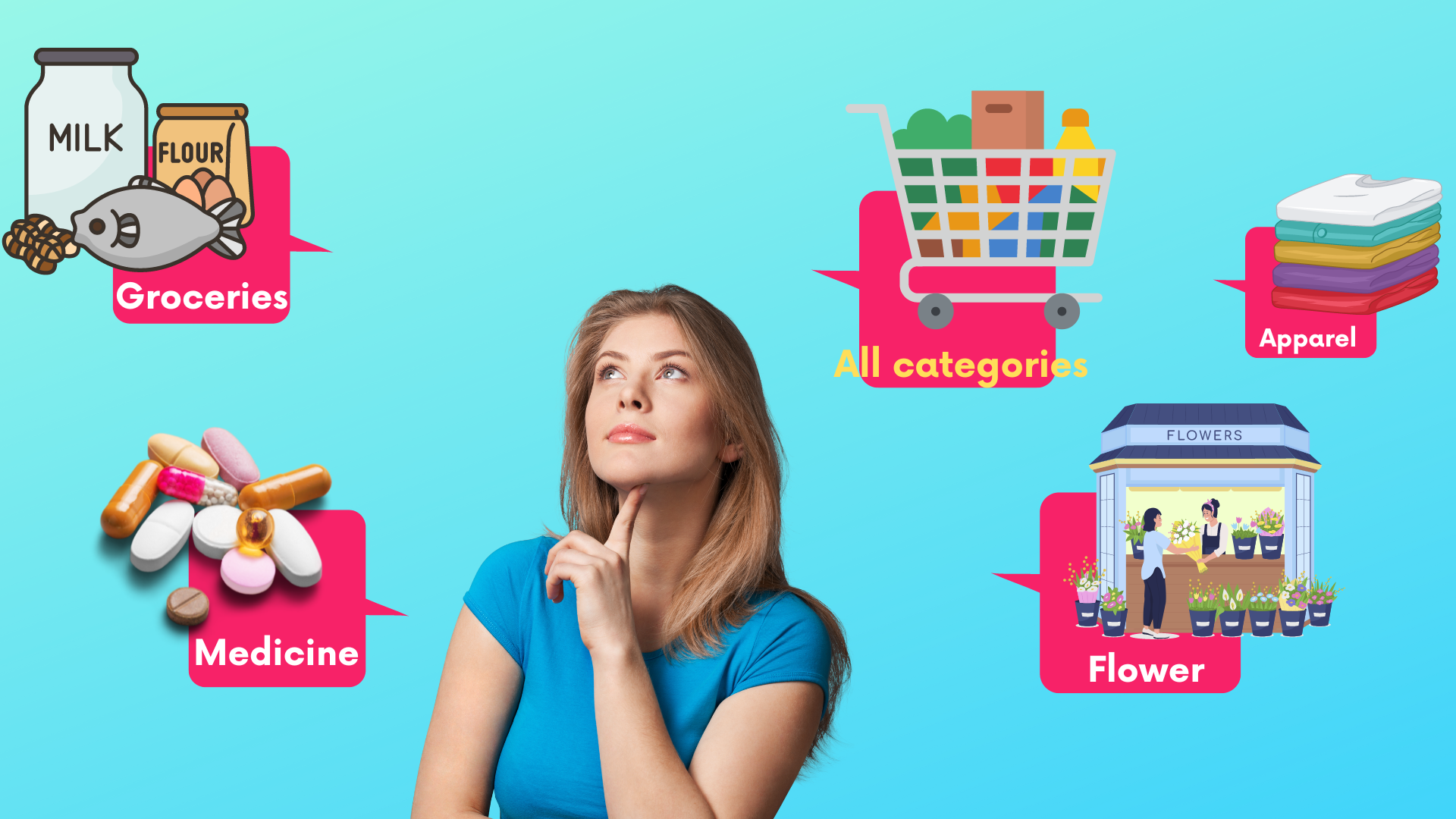 Scheduled delivery is a feasible choice for any sort of business since it enhances the customer experience.
However, it is more effective for certain businesses than others.
If you sell items that have to be handled with special care, as the case with pharmacy delivery, then it makes sense to know when you have to fulfill orders.
It also benefits you if you sell fresh products: food, flowers, or groceries which are unable to kept fresh over time.
How can you offer scheduled delivery?
DingDoong may be a good option for you right now. This app is totally free to install!
What the app can do for you?
Increase conversion rate

Allow buyers to pick delivery date& time, tailor the date picker display to be aligned with your theme

Set up Delivery&Pickup rules

Customize rules by-products, working days, locations

Manage order effortlessly

Calendar in-app, never miss a single order or shipment deadline
The app integrates well with Shopify POS, all Shopify themes, drawer cart, or Ajax cart
Consult the app document here
Contact us via email This email address is being protected from spambots. You need JavaScript enabled to view it. for a demo meeting 1-1
What are you waiting for?
Do you want to allow your customers to choose their date and time of delivery? The marvelous tool can help you in every universe.
Don't forget the app is totally free. Grab it now!
All the best to you
Love