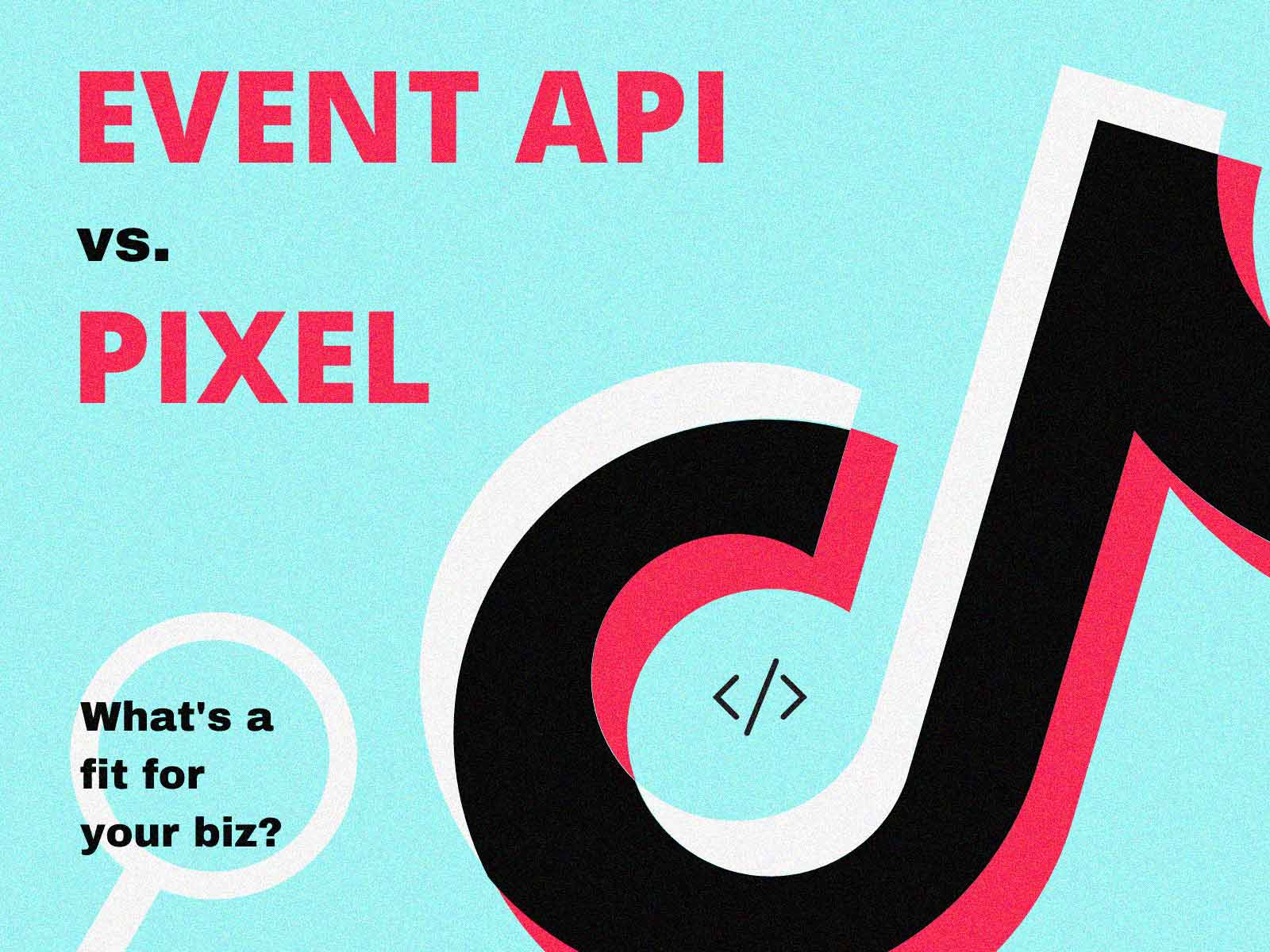 Asians said that: Master yourself, master the enemy. Today in the new era of e-commerce is no exception, especially for businesses. To maximize sales, they realized they needed to understand their customers more than ever. Like Facebook, TikTok has developed pixels and APIs to help businesses better understand user behavior. So which one is suitable for your business? Let's read the article below to better understand the benefits of each and what we must consider.
Firstly, what are their benefits?
Events API Web
You have more control over what you share and when you share Events API.
Dynamic product ads, custom targeting, campaign optimization, and attribution can all be powered by events data. The TikTok Events API is a server-to-server (S2S) connection that allows you to send visitor events directly to TikTok from your website or app. Data shared using the Events API is processed in the same way that data shared through the TikTok pixel and TikTok SDK business tools is. Especially, Privacy controls that can be customized: Flexible privacy controls help you change what data you share and when you share it, allowing you to stay compliant with quickly growing standards.
Browser ad blockers aren't a problem.
Integrate and iterate without client-side limits, such as network connectivity or ad blocker concerns, thanks to its streamlined stability and security. As a result, the following is the maximum event measurement: To gain a unified view of your customer's journey from page view to purchase, capture more events with higher accuracy across different browsers, apps, and devices.
Moreover, there's one more benefit is that it adds match keys to all events shared since data can be sent after your customer moves throughout the funnel 
TikTok's Events API for Web allows you to exchange website visitor events directly from your server. Web server events are associated with a pixel and treated similarly to browser events. Marketing audiences are built through events, which are also utilized to optimize ad distribution and track campaign performance.
Pixel 
Implementation is simple and straightforward, with step-by-step setup instructions
Almost all the users found that it's a seamless workflow while they try to set up a TikTok pixel or Tiktok multi-pixel and do not require technical knowledge.
Every time your webpage loads, it records event information automatically.
Basically, the pixel is a small piece of code that you place on your website to help you identify new customers, optimize your campaigns, and track the effectiveness of your ads. You can use the pixel to track website visitor behaviors like 'view page' or 'purchase,' construct audience segments to re-engage past site visitors or locate new customers by using model lookalikes. The pixel gathers information from typical web browsers such as Chrome.
One-click setup with pixel partners
The TikTok pixel can be installed in two ways. You can use one of TikTok's partner integrations or manually install the base pixel code on your website.
Then how can you consider choosing which one?
Events API Web
Technical development resources are required.
Because of the way the web-based event API works. To match site visitor events with TikTok customers, it employs customer information such as Click ID, Advanced Matching, and extra signals such as IP address and User Agent. Information given via the Events API can be used to create targeting audiences, improve the optimization process, and better measure campaign success once they've been matched.
Must have a server to store customer information  
While Pixel will automatically track the event, so all we need to do is assign it to the site and use it
Events API: Will need the server, every time you track the event must use that server to record data for TikTok 
Consequently, your server capacity might be largely consumed if using Event API.
Pixel 
While the pixel Must be placed in the web page header so that it can track events immediately once the page loads and not miss the events it has to track. Besides, unfortunately, it's limited by network connectivity (wifi).

Here's the app that fixes the headache and gets you the best of both world.
What other ideas can you add to this list that I may have not mentioned? Have you decided to use Tiktok pixel or API for your store? Hope that you can easily consider yourself after reading this article. If you enjoyed this blog post, let's share it with a friend!