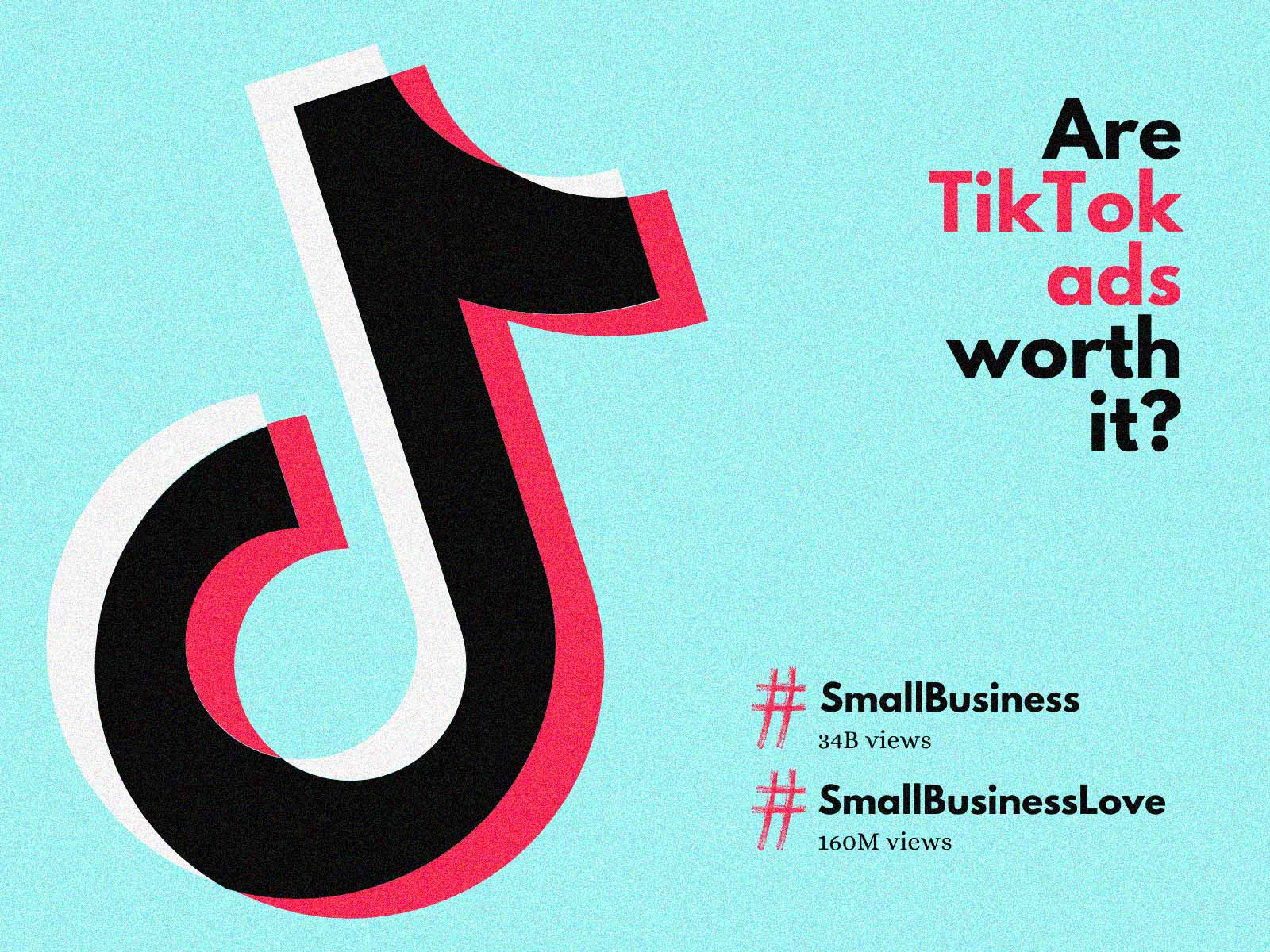 "Even the most niche can find their tribe on Tiktok". Tiktok is where people seek the new, the fun, the unexpected. At least 46% of the audience said so. Characterized by their open-minded nature, the community is already showing lots of love for small biz. #SmallBusinessLove hashtag alone has 160 M views. The broader #Smallbusiness got a whopping 34B views. Then you have a magic algorithm that promises to find an audience pool for your content. All sounds like a sweet deal. Do you even need Tik Tok ads after all?

Disclaimer: I assume that you've already wrapped your head around why marketing on Tiktok is all the rage now. If you haven't, you might want to find out a bit about the Tiktok For you page and the magic algorithm behind it. 
How free and paid reach is different 
Of course, if you jump to Tiktok for Business site or any of its official documents, you'll most likely find something like "combining both organic and paid spend would fan the flames for your already awesome content". 
Ads are part of their revenue anyway. 
To judge it fairly, I couldn't listen to just Tiktok words. You need examples. For the sake of word count, I only pull out 2 of them. 
Organic reach


The newly-wed couple's business started out of the wife's hobby with handmade candles and soap. She made them for their wedding and went on to tell the business story that way. The view count was decent. Fluctuating around 100k at first until it soared to 10M views in a video when she just casually, authentically talks about how the candles are made.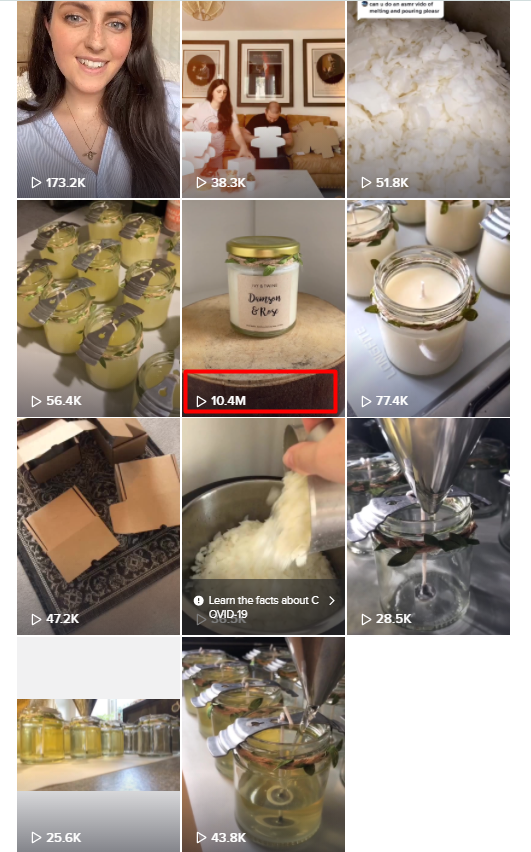 Paid reach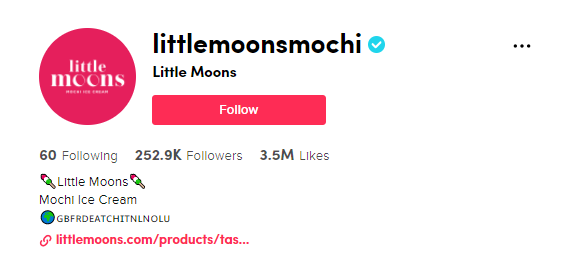 The mochi with a funny face and the cute baby trendy soundtrack is already oddly satisfying to watch. The brand started out just organically as everyone. Their views count was already top-notch given the viral nature. But not until they ran their first in-feed ads for 1 day that the views soared, from hundred thousand to millions, and counting.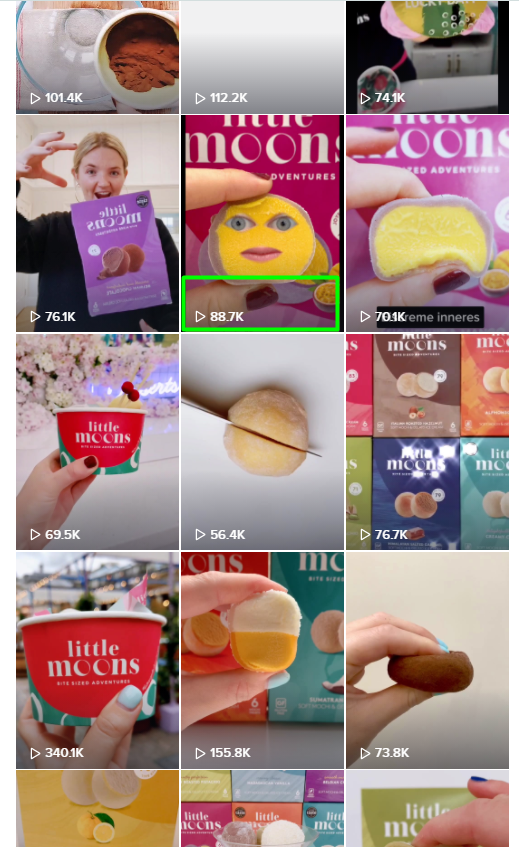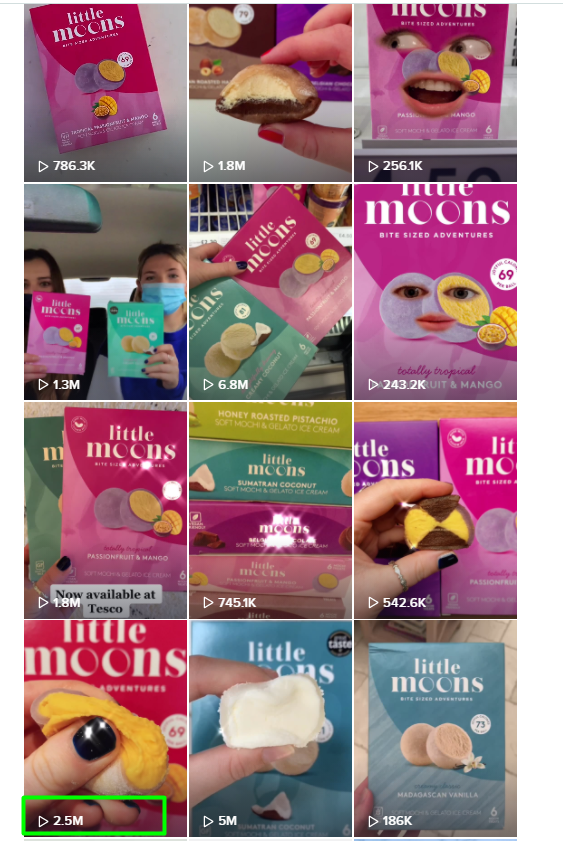 There is one thing I can safely assume after this: yes the community is supportive and eager for genuine content, and yes the algorithm did its work as promised, and yes the ads do take the reach to the next level.
Honestly, if you ask me to explain why the free reach example went so viral, I'd have no idea.


From Gen Z to Gen T(iktok)
The platform is not just for kids but the community shares and maintains, I'd dare say, kid-spirited traits.
A typical Gen T would probably say they want to be entertained, belong/participate, stay uplift and forget about the hustle and bustle of life for a moment, discover new things.

If you've seen people taking the chewing vegetable sound (original) and turning it into videos chewing their babies' cheeks, you'll know what I meant.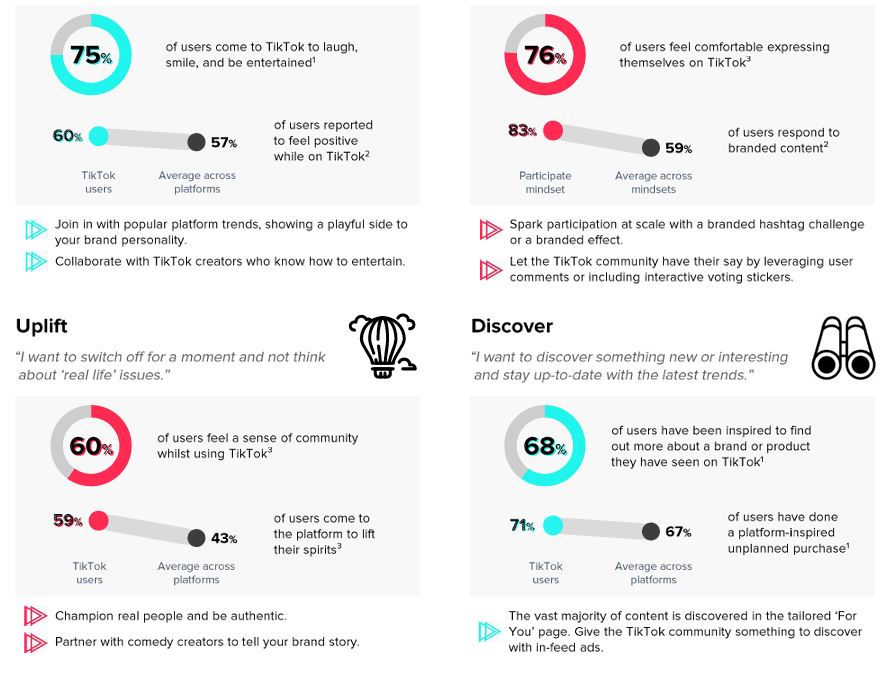 Source: Tiktok
Long story short, you have a huge base of perfect, untapped audience waiting to gobble your content
It'd be a huge mistake if I take 2 typical examples to generalize everything. But at this point, are Tiktok ads worth it?
Let me quickly paint the picture with a broad stroke:
There is a place for everyone on Tiktok

My critique says ads are the sweet icing on the cake, if you've already had great content prepared and have some budget to spend. 
If you aren't confident with your creative virtue, spending a bit to test out what your audience loves to see won't hurt.
If you don't have any budget, double down on your ideas will still prove beneficial too.
How to start

Tiktok has leveled the playing field for businesses of all sizes.
You might have heard of the rulebook on Tiktok: 'Don't make ads, make TikTok".

What does that even mean?
TikTok = show up + speak up + be authentic + listen to your audience + join the trends you belong + focus on bringing value, not beating the algorithm + always test it out
Salesy content, well-edited but lacking a human touch will doom the equation. They don't work on Tiktok. They don't blend in.
From then on, with a mixture of content + interaction + ads, you'll be sending your message across the globe that you have never imagined.
Scaling up

The basic concept of scaling up is to find an audience who looks just like the ones who have already loved your content, bought your product. Yes, I'm talking about a Pixel to collect events and let Tik Tok match and find your audience. 
But for a Pixel to fully play a role, it can't be blindfolded by some missed data. If your audience mostly is IOS users, browser-side pixel data will be limited.
Just like Facebook, Tiktok has introduced its Event API that helps you collect and store the data server-side, before sending them to Tiktok. 
If setting up the API and server seems too much for you when you're already wearing too many hats, you might wanna hop over to this tool. You'll be just 1 click away from tracking all events, and your content will be just 1 swipe away from your perfect audience.
I'd say Tik Tok is here to stay.
It's a new way of learning. You will have to see it to believe it. You'll be seeing yourself jumping from people poking their cats, to the studies of sea creatures, to book reviews then coding then back to the fake Putin doing some dancing in no time.
It's a new way of connecting. It might take years to find your perfect match audience in real life. With Tiktok, it flips everything upside down. It shows that a huge hidden source of audiences is already there. 
It's a new way of marketing. Your job is to embrace the mindset: let your identity shine, let your voices be heard. Let the algorithm do the heavy lifting. 
One day you will stumble upon an aha moment: there is in fact someone who matches perfectly for my business, who will support me.