However, the setup is really quick and easy. Let's take you through the tour and then you will be ready to promote your brand with this Gen Z and Millenials platform.

Step 1: Sign up for Snapchat
Please login to

Snapchat Ad account

then navigate to Event Manager

Then select the Setup Snap Pixel option, the pop-up will appear.

It allows you to select the method to connect Snap pixel with your website through pixel code (manual setup) and Partner Integration.

As you select "Continue", the pixel popup will appear. Copy pixel ID and the Pixel snippet code for the later setup.


Step 2: Set up the code or pixel ID with the app


If you select to set up pixel manually, please go to the Themes tab

Then choose Action > Edit code in the Shopify dashboard.


Select the theme.liquid and find the </head> . Then you can paste the code below and save it.

If you feel too tired with coding and other steps to set up, our team Omega can help you with Snapchat pixel setup just with one click.
=> Install the Snap pixel without touching code


If you select to set up with the Shopify Snapchat app

First, you go to the Shopify app store and find the Snap Ads

Then add the app by logging in to the Shopify account


The pop-up about the setup will appear, please scroll down and click "Install app"


Then connect your Snapchat account, the app will automatically embed the pixel ID into your theme code to track event



As you check the pixel only setup tab, the pixel ID is bound automatically with the Snapchat Ads app.




How to check the Snapchat pixel working or not
First go to Google extension, to download the Snap Pixel Helper


Click to add extension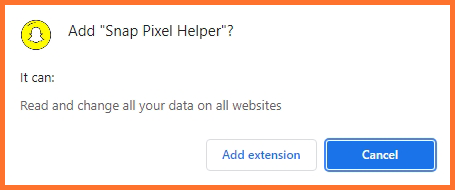 Next, you can pin the Snap Pixel Helper into the extension bar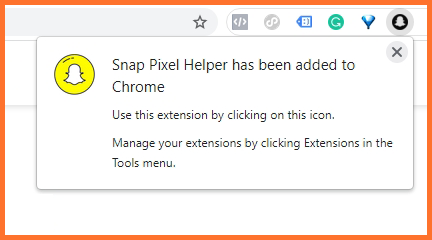 Go to your store to check the test event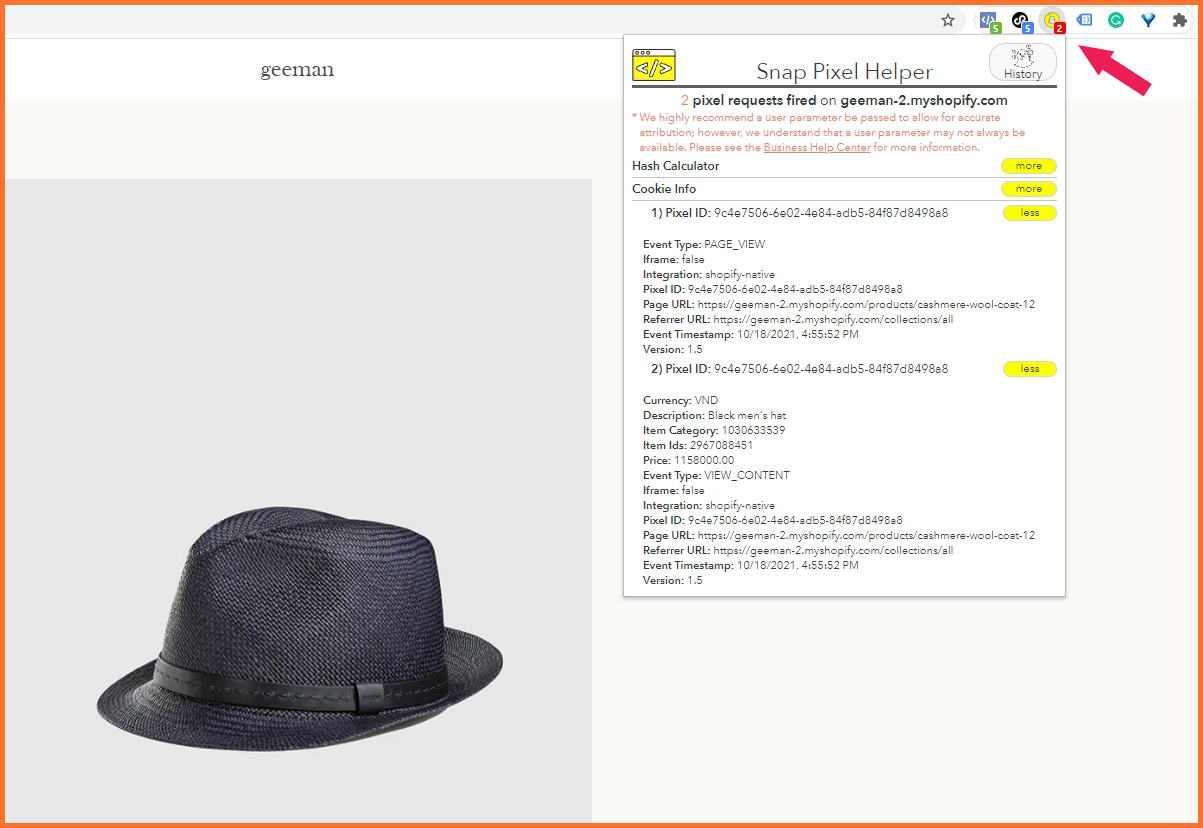 The Snap Pixel Helper displays the two requests from the pixel fired on the test store, you can check the pixel ID and the item IDs as well.
So after checking all the event triggers, you will be able to approach the huge customer pool with young generations like Z or Millennials. With the right marketing strategy and well-executed ads, Snapchat can be an effective way to market your Shopify dropshipping business.