Synctrack affiliate program is now ready for you to make some money. We're so grateful to our community which shares us with their friends, clients, and subscribers. Sharing is rewarding, that's why we want to give you a 20% recurring commission for your referral sales!
Let us walk you through our exciting program.
What is Synctrack Affiliate Program?
Simply put, an affiliate program allows you to earn additional revenue by recommending other people to use Synctrack. For every new paying customer, you will receive commission money from us. Our affiliate program is partnered with Shoffi.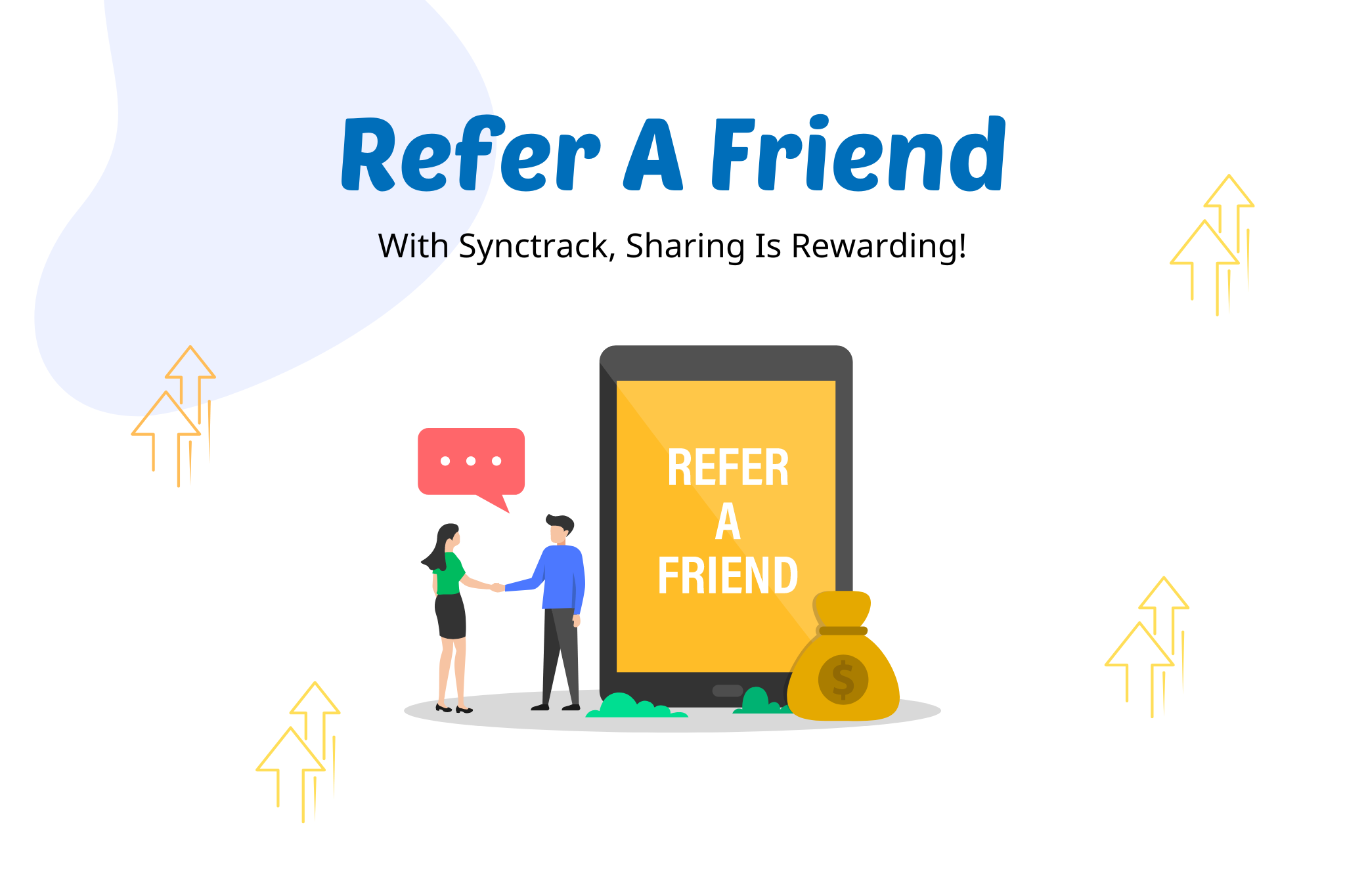 As a Synctrack Affiliate, you will receive
- 20% recurring commission from each transaction your referrals make. You'll win as your network wins!
- Promotional material (banners, videos and up for more. Anything else you need :) We're here to provide)
- Early access for our new features and promotion
- Monthly PayPal payouts
- ZERO signup cost, no approval needed - start referring right away
Great, where can I sign up?
Joining the Synctrack Affiliate Program is simple.
You can sign up for our program

here

. After verifying via email, you'll instantly log into your account and you'll find your shareable links if you want to start recommending Synctrack immediately.
Once inside your account, you'll be able to see revenue created, commissions owed, and payments made. Have a question on how it works? Check out our tutorial video here

.
Start promoting and earning! It's that easy.

How will I track my earnings?
We use Shoffi to assist you on your affiliate journey with us. To view your summary for Syntrack Affiliate Program, navigate to the Connected apps page and click on the Synctrack app
You will be able to find there:
- Performance Analytics
- Referral link
- Affiliate terms
- Resources
- Last updates
- Support
So is there anything I can't do?
You are free to be creative as long as it follows our guidelines. Before you start, you should bear in mind that affiliate shall:
- Not modify our Logos and other assets. The affiliate does not gain any trademark, copyright or any other rights to these materials.
- Not to bid on our brand name "Synctrack" (including equivalent words such as "Sync track", "SyncTrack"... or any other similar forms that can cause ambiguity) for paid advertising on Google or other platforms.
- Not engage in the distribution of an unsolicited bulk email (spam) mentioning or referencing Synctrack.
- Not promote Synctrack on sites containing unrealistic, unlawful, hateful, abusive, or pornographic content.
You can see the full list of Usage and Obligations here.
Have more questions, read our Docs, send us an email to This email address is being protected from spambots. You need JavaScript enabled to view it. or chat with our affiliate support team on our website <3
 If you want to become a Synctrack affiliate, just sign up here