So what is Advanced Conversions?
Built to protect privacy and develop trust for both consumers and marketers, Advanced Conversions maintains the premium experience users have come to expect, and preserves their ad tracking preferences, all while helping marketers hit their goals.
Advanced Conversions is our new attribution system that utilizes a privacy-centric data processing pipeline to associate web conversions and app conversions to ad exposure on Snap. In this process, Snapchat will try to blur attributes that are associated with individual users and devices (e.g., email address, phone number, IDFA) so that their identifiable information from Snapchat is not joined with identifiable information collected from other companies or third-party tools.
Two datasets are used in Advanced Conversions: impression data (derived from Snap) and conversion data (derived from the advertiser). When combining these datasets, the following steps take place:

In summary, this process prevents third-party tracking tools from learning which users or devices visited other sites.

Impact on Snapchat reporting
The big changes happened to web campaign measurement so the impact on campaign metrics and reports is significant.

⛔ Lookback windows: 28-day view deprecation. Right now you only can select a maximum of 7-day view attribution window. Like other platforms updates, the time attribution can affect campaign effectiveness when some customers can be made their buying decisions so late, maybe after a month to see the ads.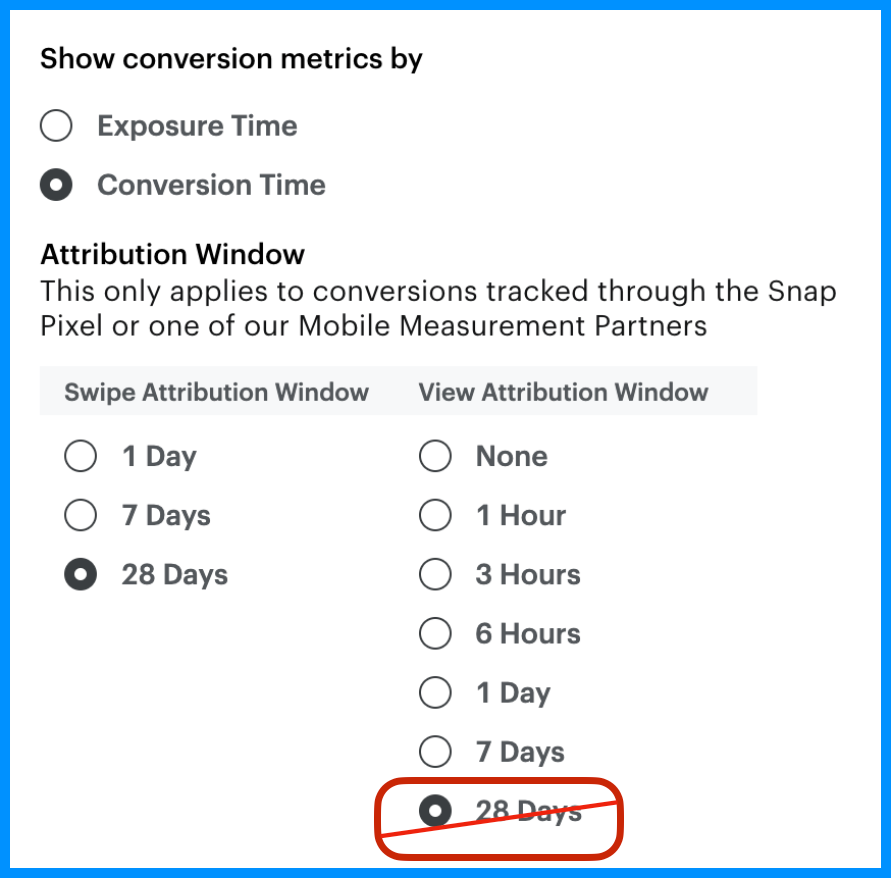 ⛔Full conversion results will be reflected up to 36 hours (only delayed by half to FB pixel) after the conversion occurred. A portion of conversions are reported in real-time and the remainder will be delayed. 
⛔ Conversion reporting dimensions: Region, DMA, Device Make, Snap Lifestyle Category, and Product ID are no longer be available. As all the data set is collected and mixed to unlink with identified users. Only the main behaviors or lookalike characteristics remain.
⛔Optimization and targeting: The most significant impact will be reduced retargeting pools for Snap's Dynamic Ad campaigns, custom audiences, and Snap Audience Match.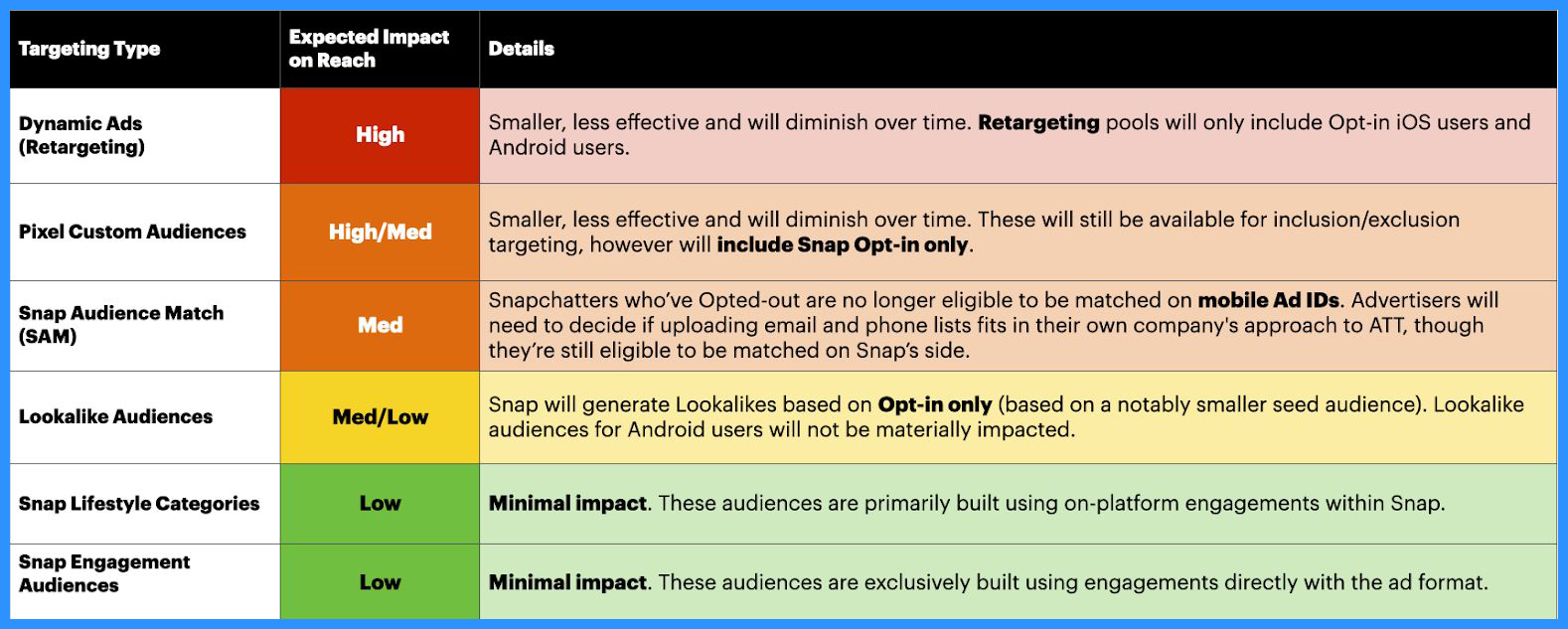 Since the SKAdNetwork is only relevant for iOS, campaigns will need to be OS-specific so that one campaign cannot target both operating systems at once.
Additionally, user-level reporting from mobile measurement partners (MMPs) will no longer be available for users who have opted out. It is time to consider the third-party analytics platform after the updates.

So how do you can prepare for the change?
First, you should get access to advanced conversions by setting the Snap pixel properly. Fortunately, all the changes will be updated by Snapchat source code. Right now the data about Snapchat users who have opted out will be processed through advance conversions by default.