eCommerce website marketing
Before we kick off, there are some common questions surrounding eCommerce website marketing that we ought to address:
What are the best marketing techniques for an eCommerce website?
This is a sort of trick question. 
If you're a beginner in the world of eCommerce website marketing, you need to step back a little and ask yourself, "What do my customers want?". 
Having your audience at the forefront of your mind when you create any marketing strategy will stand the best chance of success. 
As a starting point, think about things like:
The pain points your products are going to solve for your customers 
What's better about your products than market competitors 
How you can create the best digital experience for your users 
The type of content your audience is likely to engage with the most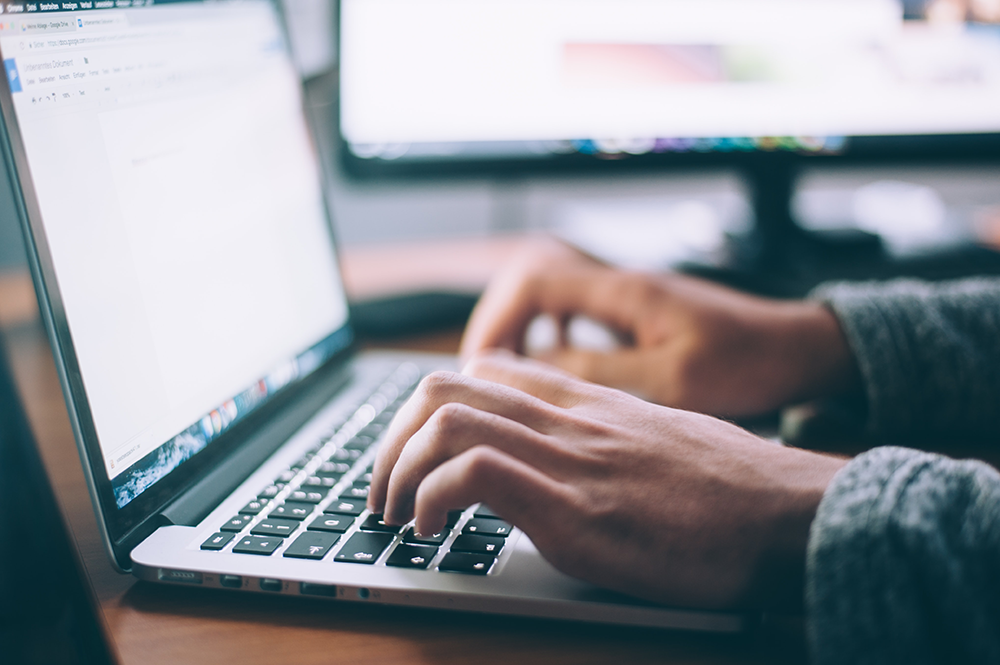 One of the key aspects of eCommerce business success is an inherent understanding of your target audience. Take the time to focus all of your marketing efforts on engaging them and building brand awareness.  
Aim to pitch your products as unique and market them to the most relevant audience with the maximum buying intent. This marketing strategy—together with researching 2022 eCommerce trends—works to encourage customer loyalty and entice customers back to place repeat orders. Another key way you can retain your customers is good communication. You can use UCaaS platforms to prevent miscommunications that negatively impact customer experience. 
What is the 80/20 rule in eCommerce?
Also known as the Pareto principle, the 80/20 concept in eCommerce suggests that approximately 80% of your sales will come from 20% of your website visitors/target locations/marketing campaigns.
To explain this principle, it's impossible for you to sell every single product line to every single website visitor in every target location. 
Seek to find the 20% of business resources that are generating 80% of your business's results, and focus your time and marketing spend on optimizing that 20%.
This strategy can work to keep acquisition costs low and profits high (and goes back to the previous point of inherently understanding your target audience). 
You can use Financial Modeling to estimate your costs and projected profits for the year ahead. This can help you make decisions about where to focus your attention and identify your 20% target.
Now, onwards to step one of eCommerce website marketing!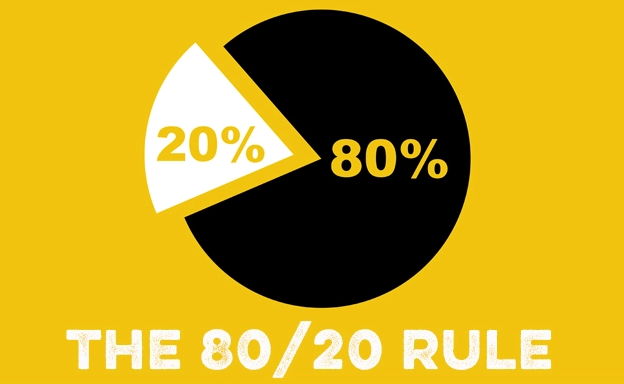 1. Optimize your eCommerce site for search engines
You probably don't need us to tell you that selling your products online starts with marketing your products online. 
With this in mind, let's explore how (and why) you should optimize your eCommerce site for search engines. 
Keeping search engines sweet is the key to generating and maintaining a steady stream of customers to your site. When someone searches for a product that your online store stocks, you want your site to show up on the first page of the search results, right?
To achieve this, you need to delve deep into keyword research. Users search using keywords— so if your site uses the right keywords in its headings, title tags, alt text, and product descriptions, it's more likely to show up in search results. 
Aim to include plenty of long-tail keywords (questions) when you're optimizing your product pages. These tend to be more specific keywords used by people who have already researched products and have a strong purchase intent.
For instance, your niche is smartphone accessories.
Don't just shoot for the basic keyword "smartphone accessories"—you want to get more granular and try keywords like:
Cell phone cases
Screen protectors
Bluetooth cell phone accessories
And so on (depending on which products you actually stock). 
To play around with the right keywords, check out Google feed management for intelligent data on the most relevant and effective keywords for your niche and products.  
Here are some tips to optimize your site for search engines:
Be descriptive in your alt tags and meta descriptions.
Ensure clear site navigation. 
Include relevant links from other sites. 
Add optimized and high-quality images on every product page.
To optimize your eCommerce site for search engines, a top tip is to add FAQs throughout. 
FAQs are a fantastic addition to your website and can really ramp up your business's SEO game. Think of questions previous customers have asked about your products, the problems your products solve if you have specific user guides, etc.; the list is pretty much endless. 
This website marketing approach is great for two reasons: 1) you climb the search engine rankings, and 2) you deliver lovely reassurance to your customers and make them feel confident to make a purchase (because you've anticipated and answered all of their questions). 
2. Optimize your eCommerce site for conversions
Once you've successfully optimized your site for search engines, you need to ensure this increased traffic sticks around to actually buy something. 
A diabolical website and user experience will have visitors bouncing, and fast. To prevent this, you must optimize your site for conversions. 
CRO (conversion rate optimization) is an approach that tests different versions of your website's product pages to see which is the most effective at converting users to buyers. 
During this tactic, you should aim to look at your website through your customers' eyes. Your products may be great and your customer service top-notch, but if your website is not mobile-friendly, hard to navigate, or slow, you aren't optimizing sales opportunities.  
After addressing the user experience, you can experiment with CTA button placements and compelling website copy to try and encourage more sales. There are plenty of tools available online to help visualize your user website journey and capitalize on product placement, together with ideas on upselling and cross-selling strategies. 
3. Create incredible website content
The content on your website offers incredible opportunities for conversions. 
Creating immersive videos, writing keyword-rich, and designing shareable graphics help you to establish your authority in the market, rank higher in search engines, drive traffic to your product pages, and build trusted consumer relationships.
Moreover, putting together relevant website content that appeals to your target audience is great for email and social media marketing, too, as you'll have plenty of digital content to share with your audience on social platforms.  
Quality digital content is extremely shareable, so when your audience shares it with their friends, this can lead to an increase in your website's traffic. 
If you're unsure where to start with the type of content to create for your website, check out social media channels to see what types of posts and content generate the most engagement—this can generate some ideas on what types of posts would work well for your site, too. 
The goal of purposeful website content is to be the brand users go to and trust when they are ready to buy. 
4. Distribute incredible website content 
Next, you need to unleash your incredible digital content to the world. 
The key to distributing content is consistency. Being consistent with your visual content and promotions will produce the best results. 
Some ideas include:
Promoting content on Facebook
Posting images and videos on Instagram
Creating a podcast about ecommerce
Blogging about the topic, "What is a virtual phone number?" to increase the market authority
Advertising on Facebook
To be successful at email distribution marketing campaigns, install a website form to capture user information and add them to your email marketing lists. In your emails, you can share news about brand-new products, blog posts, videos, or behind-the-scenes company news. 
Similar to email marketing campaigns, you can use your content on social media channels to encourage visitors to your website. 
eCommerce advertising
Consider paid eCommerce product marketing by using some of the content you've already created for your website. Explore avenues such as Google Shopping ads—these are a great, eye-catching way to get more product views and increase brand awareness. 
5. Sell on multiple channels
Social media
If you've got an established social media presence with an engaged audience, not selling on these channels is missing a huge trick. 
Social media is an important eCommerce marketing tool that has the capacity to reach your target audience with relative ease. Decide the social channels that your brand is the most popular, and create business pages including your company's name and logo.
Simply add your products on this page with images or video descriptions - be sure to highlight any current discounts you're running on your eCommerce site. 
When consumers see your products listed on different platforms, it raises their awareness of your brand and keeps your business in their minds. 
To optimize this eCommerce marketing tactic, after someone buys from you, encourage them to follow your business on social media so that they can remain updated about your company's activities. 
Shopping channels
Experiment with other shopping channels like Amazon and others while mentioning your eCommerce store everywhere for a wider audience. 
Multiple shopping channels can grant you access to varied audiences, so it's worth exploring perhaps further down the line if you choose to diversify your product lines.  
6. Run influencer marketing campaigns
Influencer marketing is an effective method to generate more eCommerce sales and build a great reputation for your brand. The 2022 market value of influencer marketing currently sits at 16.4 billion U.S. dollars, so this approach is certainly worth exploring. 
This specific type of marketing strategy helps you reach new audiences by working with creators that make sales for you as brand ambassadors. You reimburse them to promote your products through incentives like free products, cash, or discounts.
The first step to promoting your website with influencers is finding the best partnerships—you can find a list of influencers on social media sites or through people who already invest in influencer website marketing. 
As well as finding the right influencers, it's essential that you ensure the content they produce is relevant to your brand and audience and is accurate. After all, partnering with an influencer to market small business VoIP when their audience is interested in fashion won't work well!
You can approach an influencer with a rough plan of category content to see if they're a good fit for your business. 
7. Reduce shopping cart abandonment rates
A 2022 survey revealed that 36% of US online shoppers cite unexpected shipping costs as the leading reason for abandoning carts.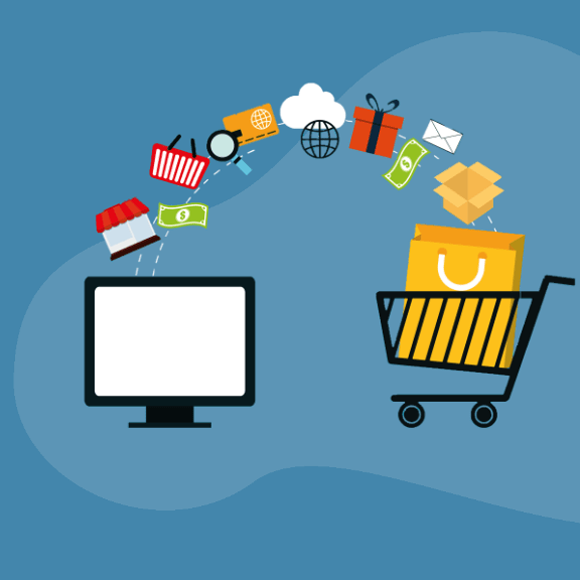 If your eCommerce site experiences high shopping cart abandonment rates, it's worth investigating the reasons why. It may not be high shipping costs—maybe your shoppers get distracted and don't check out. 
Sending automated reminder emails to your online shoppers is a great method of grabbing their attention and encouraging them back to your site to check out their orders. Create emails to trigger as soon as your shoppers abandon the checkout process.
Some tips for creating high-converting reminder emails include:
Compelling email subject lines attract attention and increase open rates
Add images of the products your shoppers have abandoned to remind them
Include a compelling and simple call-to-action button directly back to your site
Of course, when your shoppers successfully complete their purchases, be sure to implement accurate order tracking on Shopify so that they know when their order is set to arrive. 
Takeaways
To successfully scale your eCommerce business, you must be adept at effectively promoting your website.
There are plenty of eCommerce website marketing strategies to follow, and not all of them will be beneficial to your business model. Try some of these steps out to see the effect they have on your audience and overall sales figures. 
At the end of the day, if you have a laser focus on your target audience and promote your products via your website in a way that solves their problems, you're on to a winner.
Data source: Statista