What are eCommerce newsletters?
Many people assume that newsletters are just email marketing, and while there is an element of marketing to such communications, there are also other aspects to what they are meant to achieve. Building a relationship with customers is essential; it can establish trust and ensure they become loyal customers and even brand ambassadors. 
Newsletters offer the perfect opportunity to engage with customers rather than primarily driving sales (though that can be a welcome side effect). They tell your customers more about your company and brand, provide them a behind-the-scenes glimpse of your operations, offer tips and guides relating to products they may have bought (or are considering buying), and generally let them know what is going on. 
6 inspiring eCommerce newsletter ideas
With so many Shopify stores, there will be different needs when it comes to what information you want to send to customers. A shop may sell digital products (such as software), or physical products made by others, or it may do everything from designing and building a product and also delivering it to its customers. 
However, the basic idea remains the same: you want to engage with and inform your customers and encourage brand loyalty and repeat sales.
1. Let them know more about you
Let's stick with Brosa as an example. Brosa has skilled furniture makers based in several countries, including Australia. Customers may only be aware that the company builds quality furniture. So, a newsletter can be a great way of letting people know more about the company, from how the business started to profiles of the people who run it. 
You can also go further by including information about how you operate behind the scenes. If you have more than one geographical location, feature each of them in different newsletters to segment audiences. 
People love to feel a personal connection with brands, which helps to build loyalty and engagement. So profiling everyone, from your CEO to the workers who build the furniture, can be a great way of establishing that connection.
Another thing to consider is sharing your company's ethical practices with customers. Today's consumers are becoming increasingly concerned about the impact their purchases have on the planet and people, so being transparent about your green credentials and labor practices can be the difference between a customer supporting your business and a competitor's. 
2. Offer expert advice
You know your brand, and you know your products. So sharing your expertise in a newsletter can be an excellent way of improving engagement. 
The advice can cover everything from how to get the best out of a business phone system and what peripherals to add to that system, to what furniture might suit a particular space or color scheme in an office or house. 
Remember, if you have built your brand and website correctly, existing and potential customers will recognize your authority in that particular subject area. You should thus have a wealth of information available that you can spread out over multiple newsletters. The advice can be technical or practical; the point is that customers should engage with the information as they accept you as an expert in that field. 
In addition, it's worth embracing the power of videos. For example, if you sell technical products, you can set up a YouTube channel and make a series of 'how to' videos that you promote through your newsletter. These video guides can show customers how to get their products up and running and make the most of the product's features. 
3. Promote events 
Events do not always have to involve physical attendance. With the wealth of technology available today, such as video conferencing software, it's easy to make the world a smaller place. The global virtual events market size was valued at USD 114.12 billion in 2021 and is anticipated to expand at a compound annual growth rate (CAGR) of 21.4% from 2022 to 2030. You could host a Facebook event to launch a product and promote it via your newsletter, ensuring that more people sign up and 'attend' (and ideally make a purchase).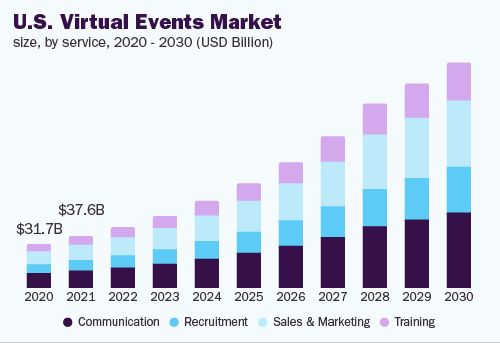 Of course, you can also promote physical events, such as trade fairs, that may be of interest to your audience. While these will have a more limited geographical catchment area, you can tie a physical event with a virtual one by live-streaming the most relevant elements to a wider audience. As with other information, it's all about improving brand awareness and reach. 
Events do not always have to be marketing or product related. For example, if your business promotes sustainability and green credentials, you may choose to focus on related events such as Earth Day, which takes place annually on 22nd April. This can further establish your own green principles and encourage customers to participate in the event where possible. 
4. Personalization 
While the primary focus of your newsletters should not be to sell, there will be occasions when you can focus on particular products that you feel customers may like or benefit from. After all, chances are they signed up for your newsletter because they already like what you're selling or value your expertise. 
Personalization is one of the biggest eCommerce trends right now – and one of the secrets to getting it right is segmenting customer data. Categorizing customers based on their interests, previous purchases, and industry allows you to create content specific to them and their needs. 
It's also essential to understand and anticipate your customers' wants, needs, and pain points. With this in mind, newsletters are not about making a hard sell, but instead (gently) suggesting products that address those needs and solve customers' problems. 
For example, if you have clients that operate a contact center, you may want to personalize a newsletter that focuses on how call center software can improve their communications and customer service. Similarly, if they bought a sofa from you in the past, you may want to focus on other furniture pieces that complement that sofa. 
Again, it's all about making (and maintaining) a strong connection with your customers. Personalization should go beyond simply using their name and should take into account either products they have purchased in the past or products that your analytics show they have a strong interest in. eCommerce personalization in a newsletter can be a major factor in discovering new products
Personalization with your SMS text now!
 5. Video content
We've already mentioned 'how-to' videos briefly, but video content can encompass a lot more than that. You can use videos to show off what your products can do or to give customers more detailed looks at what goes on behind the scenes. You could even ask customers to submit questions and have a senior member of staff do a Q&A video.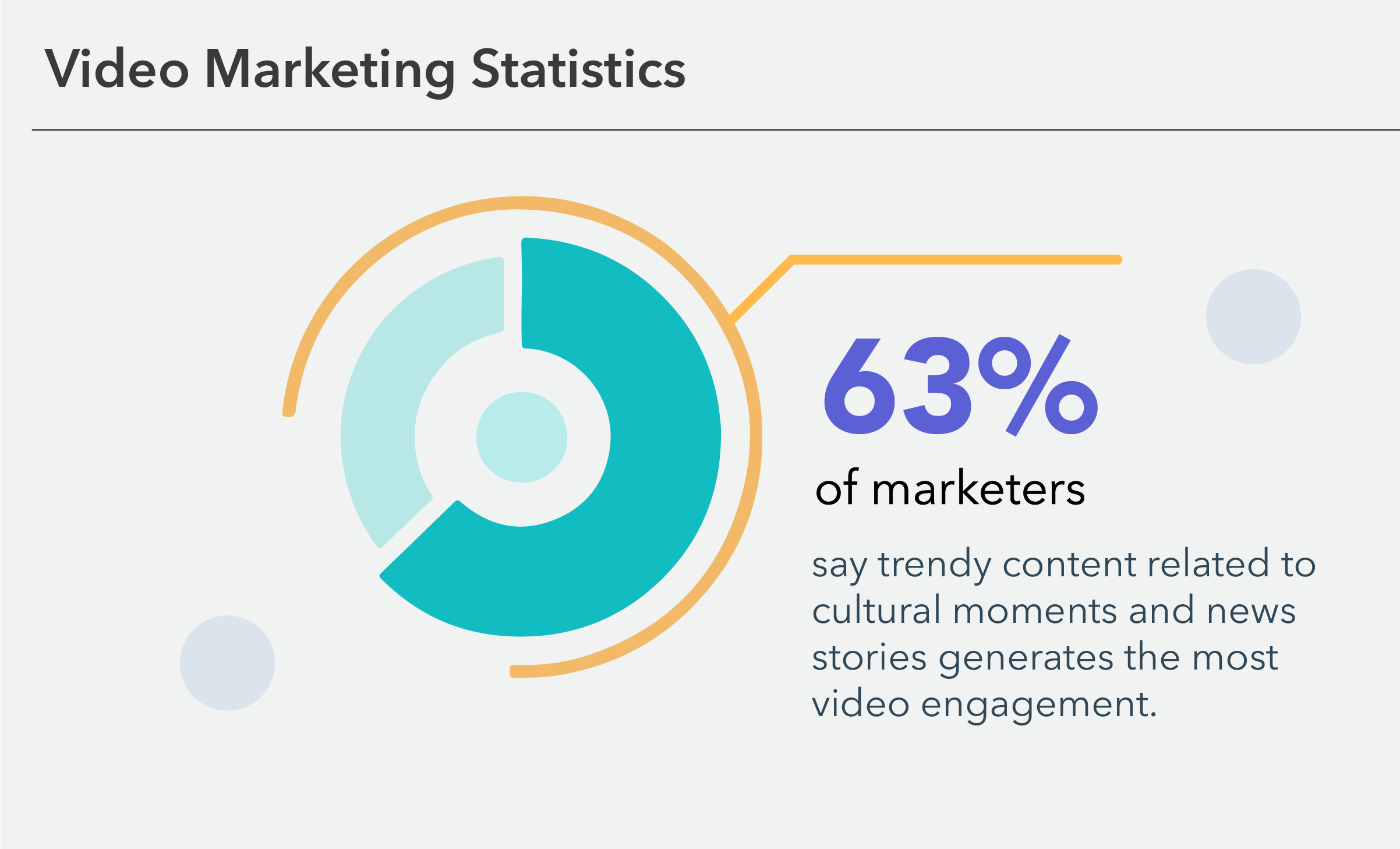 Video content has various benefits. In fact, even including the word 'video' in your email subject line can increase open rates by 6%. 
Creating and sharing video content doesn't need to break your budget either. With a good smartphone or DSLR, you can make quality videos and there are plenty of low-cost editing software packages available to add text or other effects. 
The only limit to the videos you produce is your own imagination (just ensure it's relevant to your brand or products). However, one thing to remember is that not all videos are created equal. Depending on where you are going to host the video, make sure you are aware of the optimum video lengths for different subjects and platforms. 
6. Include testimonials or reviews
From their first encounter with your brand, you want customers to follow a path that eventually leads not only to retention but also acts as a brand ambassador who spreads the word about your business. You also have to consider that 77% of consumers 'always' or 'regularly' read online reviews, while 89% are likely to use a business that responds to reviews (even if that response is a simple "Thank you"). 
When customers have left positive reviews, it means you have a pool of marketing material that is perfect for newsletters. You can even use a bad review to show how good your customer service is and how you managed to solve the issue, turning a dissatisfied customer into a satisfied one.
Be sure to include links to the source of the review, whether on your own website or a third-party review site. That way, consumers can check the veracity of the reviews, thus strengthening the trust between you and them. People will be encouraged to buy when they see great reviews of your products as well as positive comments on aspects of your business such as customer service and efficient delivery. 
How to improve your newsletters
It goes without saying that you want people to open your newsletters. More than that, the aim is for them to engage, respond where relevant, and click on any links that may be contained in the newsletter. There are a number of tactics you should employ to ensure that interest and engagement are maintained over time. 
Consider your subject line: That one line can often determine whether people open and read your email or send it to the trash.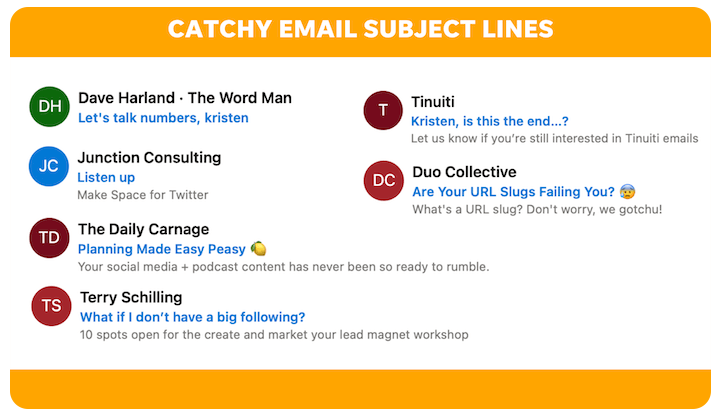 Test the content:

Use A/B testing to work out what subject lines, formats, images, fonts, and themes work best with your audience. You can do this by sending out different versions of the same newsletter to see what achieves the best results.

Analyze and adapt:

Use analytics over time to identify the content your customers engage most with and change your strategy accordingly. Look closely at metrics such as click-through rates and open rates. When you do include CTAs (calls to action), look at your conversion rates.

Ask the audience:

Use surveys and polls to see what content your customers would like to see in future newsletters. This can be a great way of ensuring consistently engaging content.
The takeaway
Letter writing has been around for some 2,500 years, helping people stay in touch or imparting news. In today's digital world of email newsletters, that concept is still very much the same. 
Today, however, it's crucial that your newsletter is more than just a list of information or products if you want to stand out in a crowded inbox.
Keep in mind that, typically, your email database will be a mixture of existing customers and potential buyers who have subscribed to your mailing list to learn more about your organization or particular products. So, achieving sales from newsletters is only a secondary aim.
Your main aim is to keep the attention of your subscribers by sharing content that is interesting, engaging, and informative. You won't get it right the first time or every time, but by adopting this guide to your particular business model, you can ensure that people connect with your brand through inspiring newsletters.
Source:
demandsage.com
superoffice.com
brightlocal.com