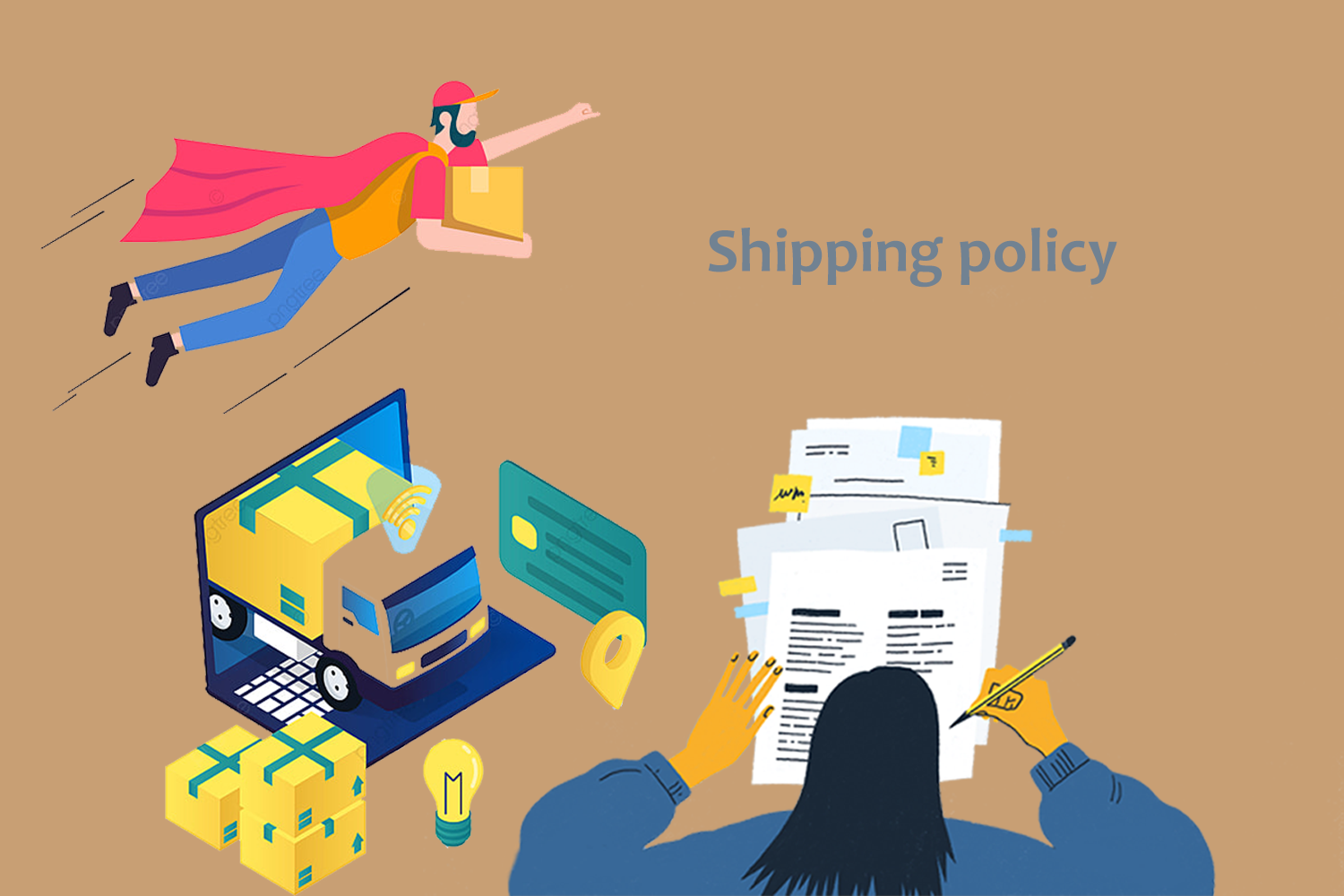 Popular Ecommerce organizations such as Google, Facebook Ads or Shopifyreally pay a lot of attention to shipping terms and carefully check those. Google Shopping Center even blocks various accounts because of the unclear/unknown policies that were provided. So it is significantly critical to outline this shipping policy carefully, but in the meantime bring satisfaction to customers' expectations.
 What to include in shipping policy?
1. Sufficient shipping information with succinct explanation. 
Whilst it is regular to link to your shipping policy page in the footer of your website, think of how you can also display crucial shipping details in the right place at the right time (e.g on your product page or website banner). 
2. Clear presentation. 
Don't let your clients comb through your shipping policy page for the detail they need. If it is possible, make it easy to navigate with succinct subheadings, tables , bolded text and links to show more. 
3. Order processing times. 
You should exclude your unavailability like holidays, weekends and if you have certain cut-off times for processing orders. When changes happen within your supply chain, because of peak periods or as a result of COVID-19, remember to update your shipping times to reflect it.
4. Domestic and worldwide shipping choices. 
Worldwide shipping can be broken down into its own sections where you list the countries you ship to and estimated delivery timelines. If you offer some other shipping options, write them in a table so the information is easy to understand.
5. Shipping costs. 
Break down your shipping costs for the customers. If you have a free shipping limitation, you can convey various places as an incentive for shipping. Any potential surprise fees should be displayed too, such as tariffs, duties and taxes.
6. Potential service disruptions. 
Sometimes orders may take longer to reach due to various circumstances beyond your control. Your shipping policy page is where you can convey approximately how much longer and explain why.
7. Local delivery and buy online, pickup in store. 
If you offer local shipping choices, such as local delivery or buy offline/online, you can describe the steps customers will need to follow after ordering and clearly communicate your local delivery coverage.
8. Transparency around returns, exchanges, damages and lost packages. Summarize how your business evaluates exchanges and refunds, who will pay for return shipping and what your process is in the event of a lost or damaged order. 
What you cover in your shipping policy and how you communicate it will be highly dependent on your current business operations and supply chain. The goal is to be transparent with customers. As 2020 brings unforeseen shipping delays and increased carrier costs, it's more important than ever to keep your shipping policy up to date with the above key points in mind.