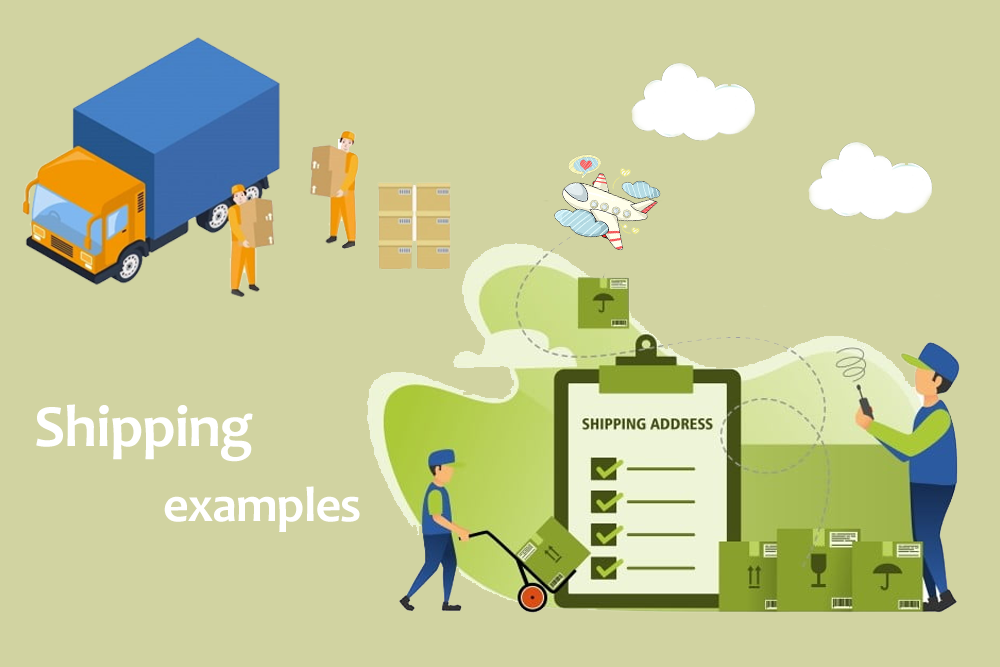 1. Local shipping policy
Due to the pandemic COVID-19, many stores have embraced local shopping through local delivery and buy online, pickup in-store shipping options. These local choices come with their own unique set of steps that must be clearly communicated to ensure the best customer experience. Merchant of York, a household goods and home plants store, started prioritizing local sales and updated its shipping page with clear bullet points of how shipping options work. The store states the approximate timing of when local deliveries will arrive and establishes a window of availability for when orders can be picked up.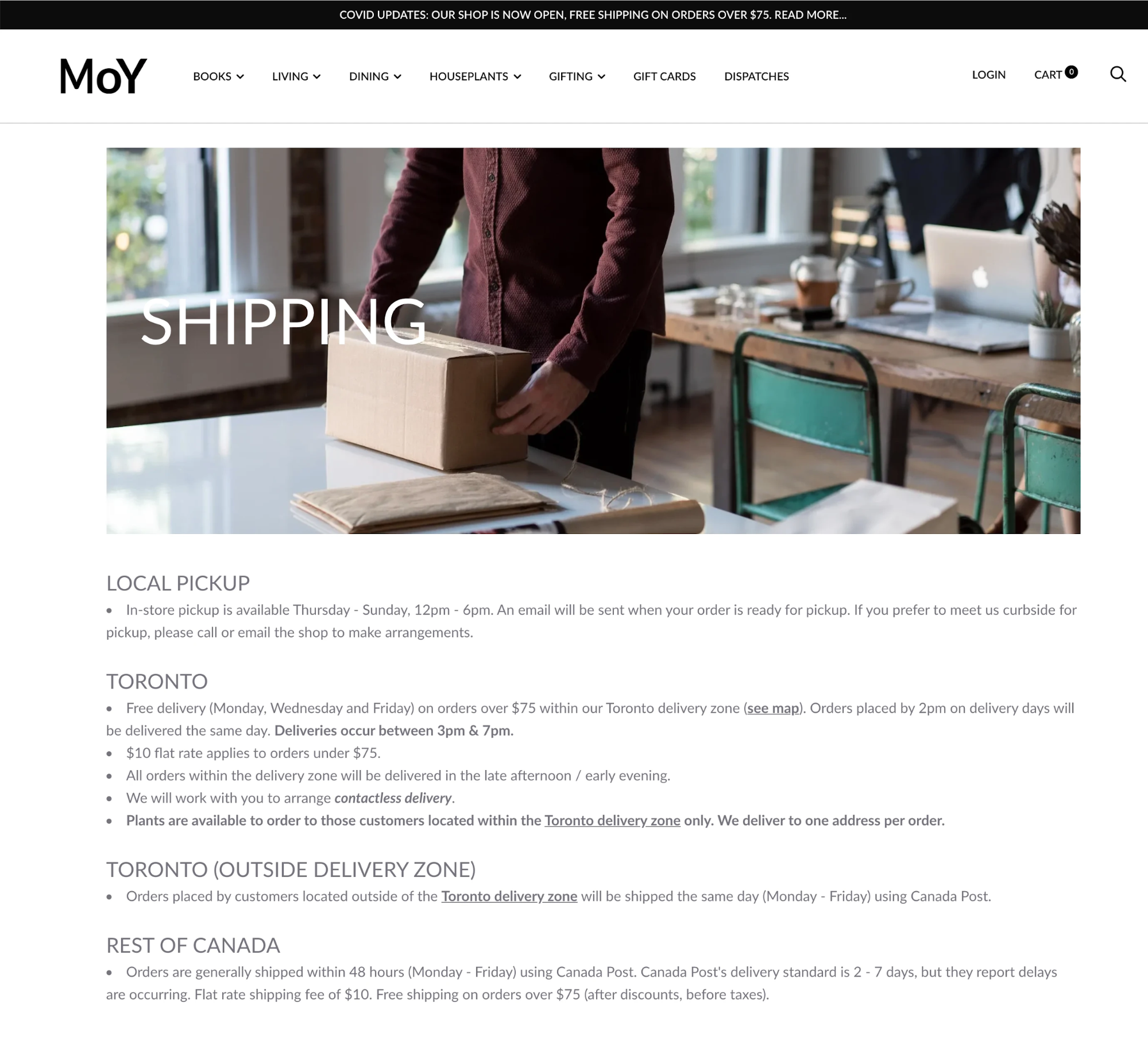 If you're relying mostly on your local customers, you can also list the ZIP/postal codes you service, or borrow inspiration from Storyteller Beverages and embed a map on your shipping page to communicate your local delivery ranges visually.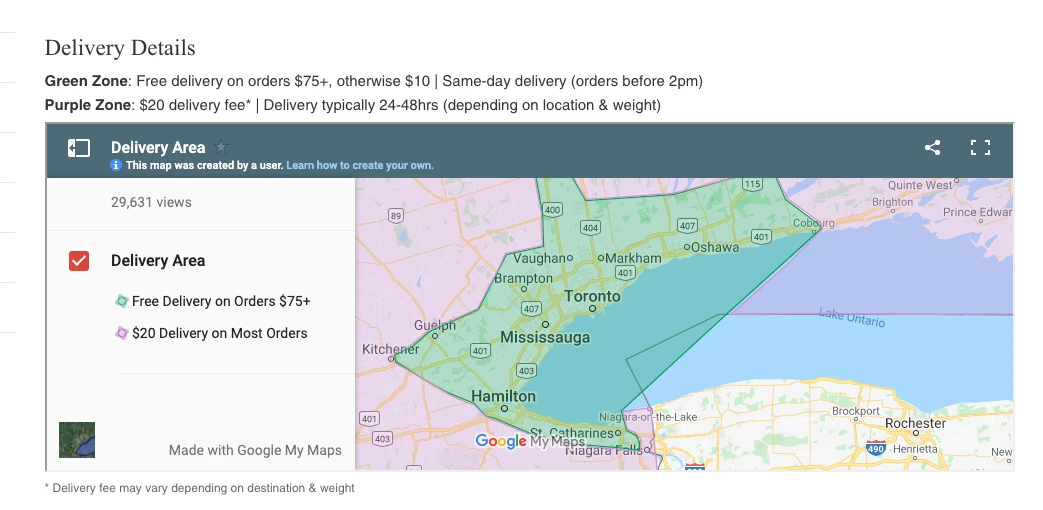 2. Break shipping policy down over multiple pages
Billy! is an apparel and accessories brand that divides its shipping policy across multiple shipping pages. Their main shipping page is designed around the needs of the majority of their customers in a simple two-part FAQ. But this page also links out to supporting pages where customers can get more details about order processing and international shipping.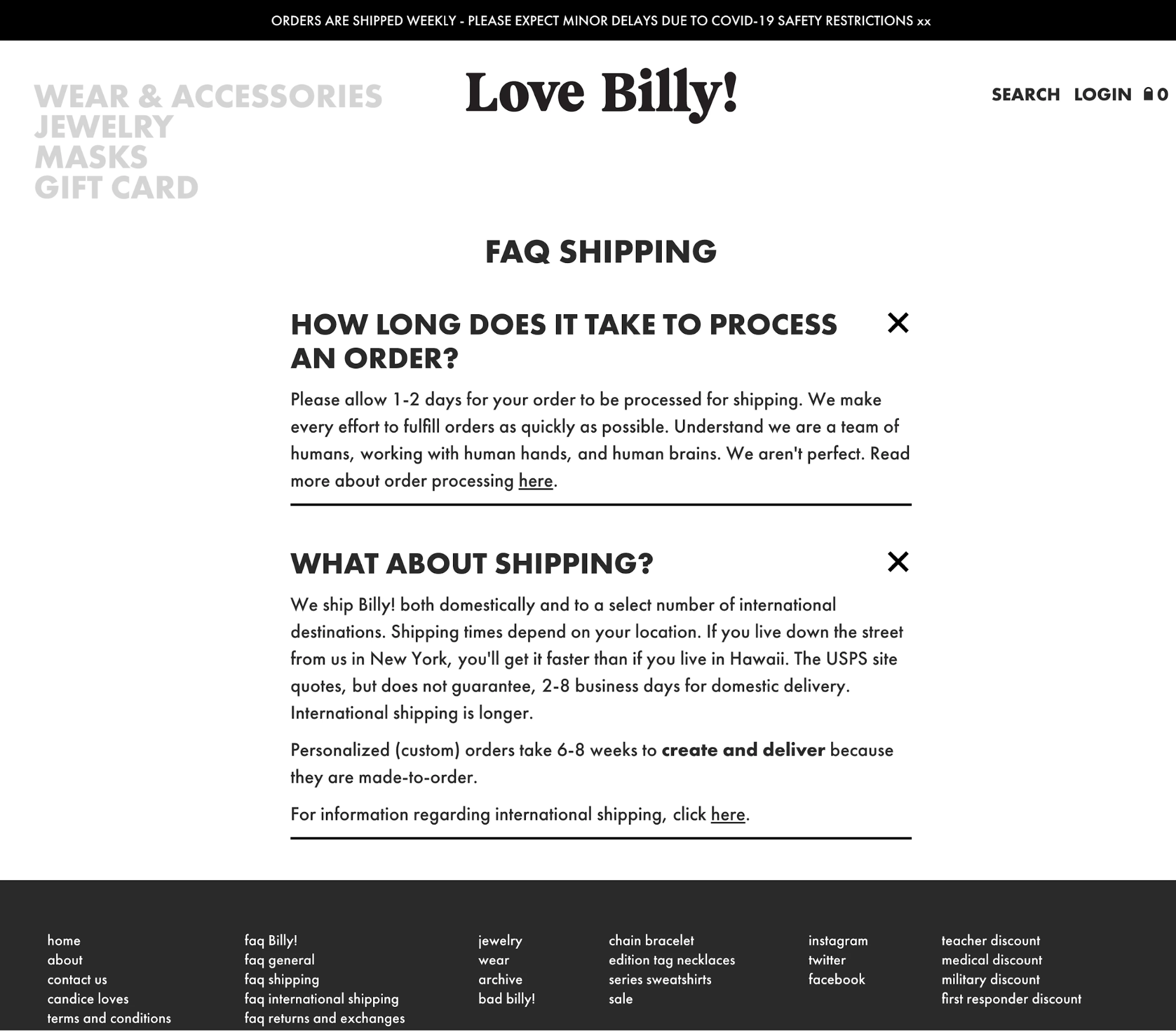 3. Use tables to convey shipping information and expectations
Under some situations, e.g products are frequently purchased as a gift or for an event, delivery time needs to be made particularly clear for the customer. Kigurumi, a store that sells costumes, split their delivery time by indicating both their standards and priority shipping options.