It might be a simple case if the customers are satisfied with your product variants and price then go straight to check out. However, a lot of customers would like to check their preferred features of products before they buy, especially the B2B customers.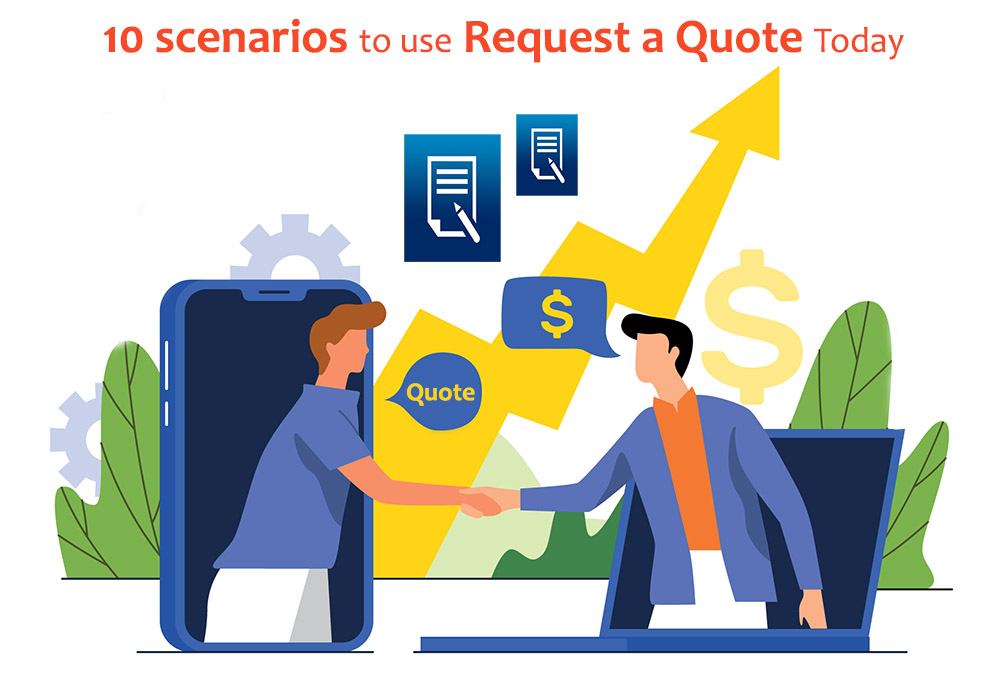 There are some of scenarios that you can think about to add a Request a Quote button in your store: 
1. The product quantity
If the customers buy the product with a big amount, they would prefer you have a competitive price.
2. The type of customer
To provide a better customer service, you can offer a better price for repeat customers to keep your long-term relationship with them, or a competitive price with a new customer to attract them.
3. The product customization
Some of your products might allow the customers to customize based on their preference to make this unique or your product depends on the raw materials.
4. Upon-order product 
If your products are not ready-made, you could not set the standard price for them. 
5. Product added cost 
When the price of a product can be affected by the shipping cost and customers would like to know delivery or shipping information. 
6. Selling through landing page
Impress your customers for products with an open price 
7. Selling through Fanpage
Giving the customers an option to request a quote for one or many products without having to sending a message and ask price for each product  
8. Selling on online website
Let customers know that the price shown can be bargained or negotiated, keep the products in the cart at more time. 
9. Pre-order products
You would like to start pre-ordering for your product or to collect emails of interested customers
10. Wholesale sales increase 
Wholesalers who would like to buy a big number of items on each order can be attracted if you give them a tool to negotiate with your store easily which will create more chances to increase sales and revenue. 
Getting an add to quote button on your store is able to streamline all of the above scenarios. If the merchants are selling products on Shopify, the clients just simply need to click to add the product to the quote basket and fill in their information and request which will be sent directly to the sellers via email. 
In addition, with the support of an app, you can be able to hide the price or add a cart button on your product page/collection page or both. The buyer can view their quote in their email and if they accept the deal, they can complete the order and check out. 
How to add a request quote button on Shopify? 
On free themes from Shopify, you can replace the add to cart button with a contact link. 
Click  here  to see how to do this 
However, if you need a tool without having to know any coding, Shopify app store provides you a bunch of options for Request a quote app. 
Get a plugin and install it on your store to check how it works now. 
Click here to visit Shopify store and install Request a Quote plugin
Request a quote is not just a button on your Shopify store, also not only for customers to send requests and receive quotations back. It is a powerful tool for sellers to work effectively, reduce the costs and provide a better customer service.